At Economic Club of New York, Saudi ministers showcase new economic prospects
On the sidelines of the historic visit to the United States by Saudi Arabia's Crown Prince Mohammad bin Salman, the Economic Club of New York organized a panel discussion on new economic opportunities in the Kingdom.
Saudi Arabia's Minister of Commerce and Investment Dr. Majed Al-Qasabi, Minister of Energy, Industry and Mineral Resources Eng. Khalid Al Falih, and Minister of Finance Mohammed Al Jadaan took part in the panel discussion.
As Saudi Arabia moves forward in implementing its Vision 2030 initiatives to create a stronger, more stable business environment and greater opportunities for corporate partnerships, Saudi Arabia will experience transformational economic and social reform designed to unlock the potential of the Saudi people and ensure a prosperous future for both the country and region.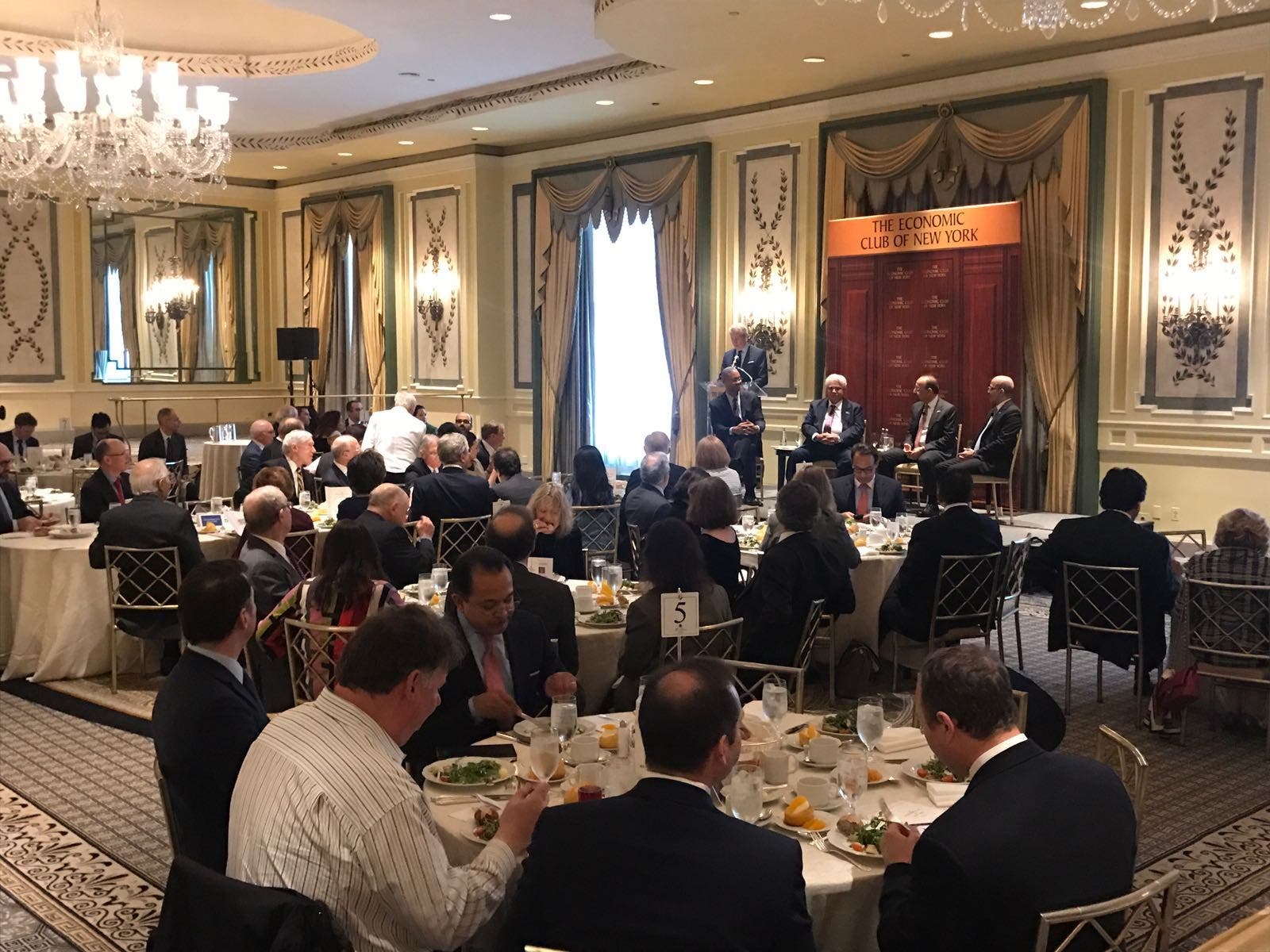 The ministers shared the latest developments in the Kingdom in line with Vision 2030 and the National Transformation Program showcasing the new opportunities for US businesses to further strengthen the existing strong bilateral ties.
They also focused on market reform under Vision 2030, and how it is playing a critical role in improving the overall business environment, reinvigorating the Kingdom's mineral resources sector, developing renewable energy capacity, localizing defense industries, and investing in workforce development and education.