On the sidelines of the Saudi Crown Prince Mohammed bin Salman's visit to Saudi Arabia, 20 economic agreements were signed with the French side totaling $18 billion.
The most important agreements were reached in the energy sector between Saudi Aramco and French petrochemiocal giant Total.
The first deal is worth $7.2 billion to establish a new petrochemical complex in partnership with SATORP, and the second is a $3 billion trade agreement.
In the aviation sector, an agreement was signed between Saudi Arabia's Fly NAS and General Electric-Safran to set up a $ 5.5 billion joint venture between General Electric and Saudi-based Safran for manufacturing plane engines.
Saudi Minister of Energy and Industry Khaled al-Falih, Minister of Trade and Investment Majid al-Qasabi and a number of executive heads from both sides held a series of meetings in Paris on Tuesday.
In an interview with Al Arabiya, Aramco's CEO explained that the company is joining hands with Total for a strategic partnership and cooperation in various fields.
The new agreement was signed for the construction of a petrochemical complex next to the joint refinery that began operation in 2014 and produces 400,000 barrels of crude oil per day.
He added that the second agreement with Total will be in the retail sector and the construction of joint stations between Aramco and Total in Saudi Arabia.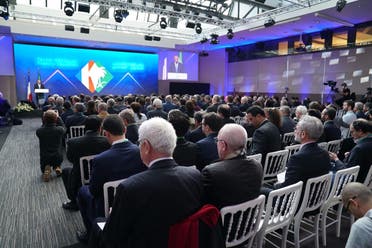 In addition, Technip FMC deal was also signed for the supply of equipment for wells, and another with Schneider Electric to supply laboratory equipment as well as other water treatment agreements.
France is ranked third in terms of the size of investment flows in Saudi Arabia, with total investments exceeding $15 billion distributed to 80 French companies operating in the Kingdom.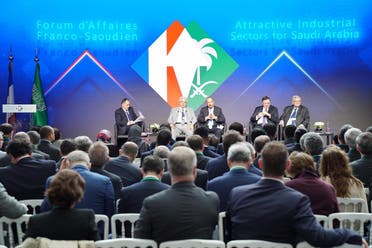 Notable deals that were finalized included the following:
• A $7.2 billion agreement between Saudi Aramco and France's Total for a new Worldscale Petrochemical complex integrated with SATROP Refinery
• Another $3 billion agreement KSA Retail Agreement has been signed between Saudi Aramco and Total
• Investment agreement between Arabian Technical Contracting Company and JCDecaux worth $54 million
• A $200 million agreement between SAUR International and International Aramoon Co. Ltd for investment in operating and maintenance projects, and PPP projects in the water and sanitation sector in the Kingdom and the Gulf
• A $100 million agreement between France's Five Capital Fund 1 and Saudi Arabia's Edco for the purchase of 65 percent of Edco
• Another $100 million investment agreement has been signed between Saudi Arabia's Uturn and France's Five Capital Fund Webedia to create the Arab world leader in the production and management of digital content in Saudi Arabia
• An industrial waste water treatment agreement worth $792 million has been signed between Saudi Aramco and France's Suez
• A cooperation project between GE-USA and Safran Aircraft Engines with Saudi Arabia's Flynas has been valued at $5.5 billion.