Number of tourists to Bahrain reaches 3.1 million during 2018 first quarter
Executive Director of Bahrain Tourism and Exhibition Authority Sheikh Khaled bin Hamoud Al Khalifa told Al Arabiya that the tourism sector in Bahrain is showing strong positive numbers echoed in the number of tourists which reached 3.1 million in the first quarter of this year; an increase of 11.4% compared to the same period last year.
On the sidelines of the 2018 Arabian Travel exhibition taking place in Dubai, the head of the Bahrain Tourism and exhibition Authority told Al Arabiya that the rate of days that tourists spend in Bahrain has increased from 2.8 to 3.1 nights, which means that tourism in Bahrain is more than for the weekend.
He revealed an increase in total tourism spending in Bahrain by 30% with a total expenditure of BHD 449 million, adding that the figures show important growth indicators in the tourism sector.
He continued saying that Bahrain has succeeded during the last three years in growing the contribution of the tourism sector in the GDP from 3.5% to 6.9% of non-oil GDP, which is higher than the registered figure in the countries of the region.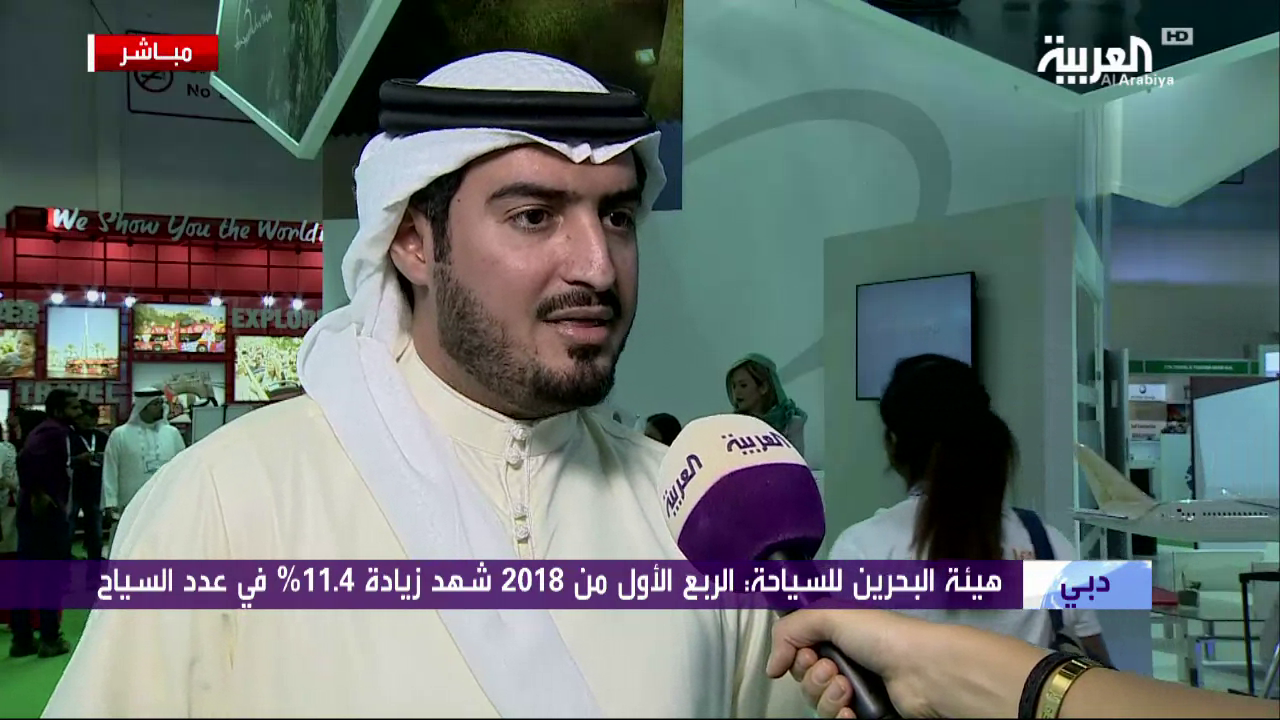 He explained that there are many projects to inaugurate 15 hotels under construction with investments worth more than 10 billion dollars, in addition to expansion projects at the Bahrain International Airport, and to increase the number of aircraft and flights of the national carrier Gulf Air.
The president of the Bahrain Tourism and Exhibition Authority also talked about the project of the establishment of a new exhibition center, the largest of its kind in the region; construction work will start at the end of 2018 along with other coastal development projects in Bahrain.