An economic report issued by the International Monetary Fund (IMF) has said that Bahrain's economy will remain the fastest growing economy among the GCC countries in 2018, after real GDP grew by 3.9 percent last year as the non-oil economy grew by 5 percent, according to the Economic Development Board (EDB) of the Kingdom Bahrain.
This comes as Bahrain's economy is experiencing strong performance indicators thanks to the non-oil sector led by tourism, a strong pipeline for infrastructure projects and a record year for foreign direct investment.
Data from Bahrain's EDB showed that the hotel and restaurant sector expanded by 9.5 percent in 2017, the total number of visitors to Bahrain increased by 9 percent and the average length of stay increased as well.
Number of tourists increased to 3.1 million in the first quarter of this year, an increase of 11.4 percent, compared to the same period of the previous year with an increase in total tourism spending by 30 percent.
Bahrain also aims to build 15 news hotels under construction with investments worth over $ 10 billion, as well as expansion projects at Bahrain International Airport, an increase in aircraft fleet and Gulf Air carrier flights.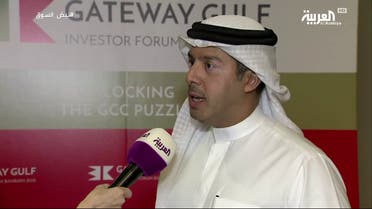 "Today we are looking at a law that protects investors and creates the right environment for them to own investment assets and stimulate the private sector," Khalid Al Rumaihi, CEO of the Bahrain Economic Development Board, told Al Arabiya.
Foreign direct investment grew by more than 160 percent in 2017 and hit a record $733 million, which would create 2,800 jobs in three years.
The island kingdom has also managed to diversify its sources of income away from the energy sector, with oil and gas now accounting for only 18.4 percent of real GDP compared to nearly 44 in 2000.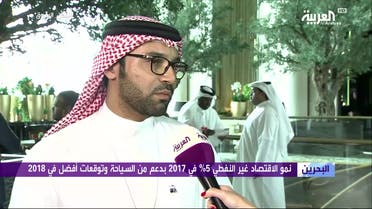 "We launched the Bahrain Fintech Bay project two and a half months ago and the project has more than 30 private companies that support the project financially, logistically and technically and serve Bahrain's leadership in this vital area," said Khalid Saad, Khalid Saad, Chief Executive Officer of Bahrain FinTech Bay. (Al Arabiya).
Bahrain's economy is on the verge of a new development with the discovery of the largest oil field in the history of the kingdom with more than 80 billion barrels, in addition to large amounts of natural gas expected to reach 20 trillion cubic feet.
The country also aims to achieve 250 megawatts of renewable energy by 2025, providing a promising avenue for investment in renewable energy in partnership with the private sector.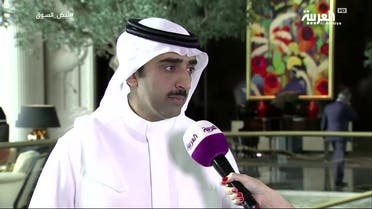 "We have started cooperation with Halliburton and the drilling will take place after the summer and produce for six months," Bahrain's Oil minister Sheikh Mohammed bin Khalifa Al Khalifa confirmed to Al Arabiya last month.
This is in line with the objectives of Bahrain Vision 2030 to enhance the sustainability of government funding by reducing dependency on oil revenues to finance current expenditures. The private sector will be involved in financing new projects in road transport through the BOT system, as well as creating new means of transport, including the public transport project and the light rail project.