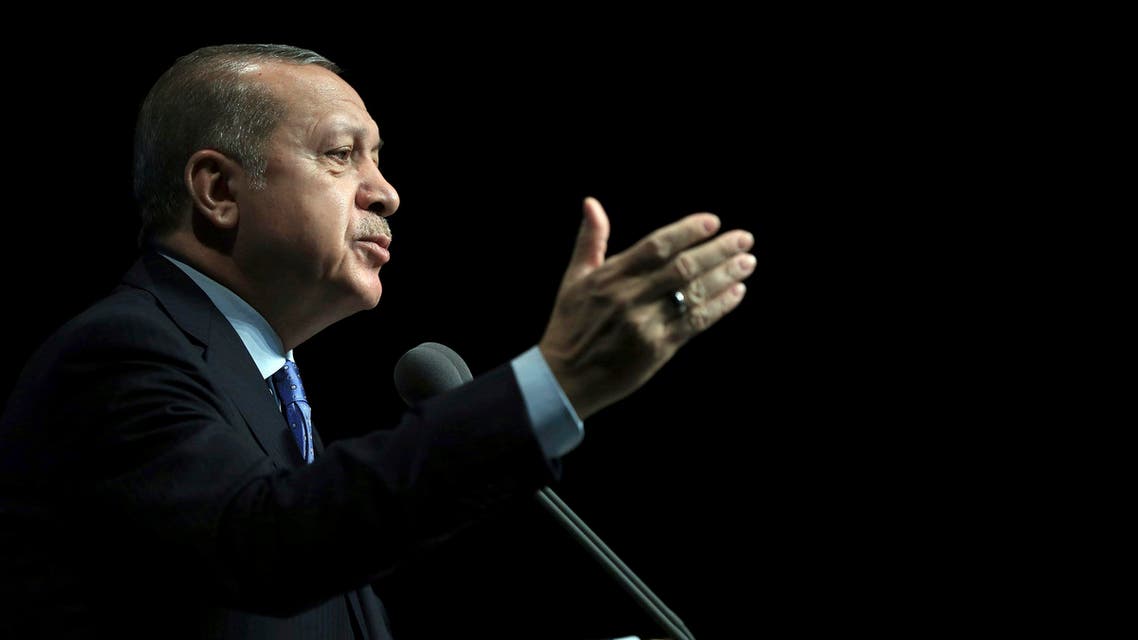 Turkish officials say central bank ready to act, dialing back Erdogan rhetoric
Two senior Turkish officials have dialed back on their president's combative message to markets on interest rate policy, insisting the central bank has freedom to act to defend the lira, according to investors who met them on Tuesday.

Earlier this month, Turkish President Tayyip Erdogan met with money managers in London and indicated he was about to take over the reins of monetary policy after the June 24 election. He said low interest rates were the way to tame rampant inflation.

The comments compounded the lira's problems and it nosedived after the visit.

Since then, the central bank has been forced to lift interest rates by 300 basis points, and on Monday it outlined plans to simplify a complicated interest rate structure as of June 1.

Money managers who attended meetings in London on Tuesday with Deputy Prime Minister Mehmet Simsek and Central Bank Governor Murat Cetinkaya said the tone was similarly conciliatory.

"This was certainly a different message to what we got from Erdogan a week ago," said one fund manager who attended one of the meetings, speaking on condition of anonymity.

"We do have to believe that Erdogan signs off on all these decisions, either by directly signing them off or saying 'look Mehmet, do what you have to do to get the lira back under control'."

At least five meetings had been scheduled for the day with Simsek and Cetinkaya at the offices of Bank of America Merrill Lynch in London, fund managers said. The atmosphere was quiet and calm, said sources attending the meeting.

Questioned about Erdogan's earlier strong message, fund managers said the two policymakers suggested the president had been "in election mode" at the time. But they also relayed that he was a pragmatist and there was "understanding within the administration of what needs to be done".

For years Turkey's central bank has relied on multiple rates to set borrowing costs, creating a complex system that economists say has made policy less predictable. It has funded the financial system through the late liquidity window for the month while keeping the repo rate steady at 8 percent.

However on Monday, the central bank announced it would return to using the one-week repo rate as its benchmark, in the latest move by authorities to reassure investors.

The simplification of the structure had been one of the main topics of discussion in the Tuesday meetings, said sources.

"The bottom line was that they have already hiked rates, and they stand ready to hike rates again if we get another bad inflation number, which I think is before the next central bank meeting," one manager said, also declining to give his name.