Saudi Arabia ranks first among Gulf countries as UAE's trade partner with a value of Dh58 billion ($15.7 billion) in 2017, accounting for 46 percent of the UAE's total non-oil trade with GCC countries, according to statistics released by the UAE Federal Customs Authority, as reported by WAM news agency.
The value of non-oil trade between the UAE and Saudi Arabia amounted to Dh20 billion ($5.4 billion) in 2016, accounting for 43 percent of the total UAE non-oil trade with GCC countries, and 27 percent of the UAE's total non-oil trade with Arab countries for the same year.
Saudi Arabia is the second largest destination for re-exports from the UAE, accounting for nine percent of the country's total re-exports in 2016, while the Arab region accounted for 29 percent of the total re-exports. The GCC accounted for 47 percent in imports to the UAE, out of which 45 percent was sourced from Saudi Arabia.
On the other hand, the UAE ranks sixth in the world as Saudi Arabia's most important trading partner, accounting for 6.1 percent of Saudi Arabia's total trade for 2016. It is ranked first in the Arab and Gulf countries as the most important trading partner of Saudi Arabia, accounting for 56 percent of the GCC countries for 2016.
In terms of investment, Saudi Arabia accounts for four percent of the total foreign direct investment in the UAE until the end of 2015. It is ranked first in the Arab world, accounting for nearly 30 percent of the value of Arab investments in the UAE and 38 percent of Gulf investments in the country.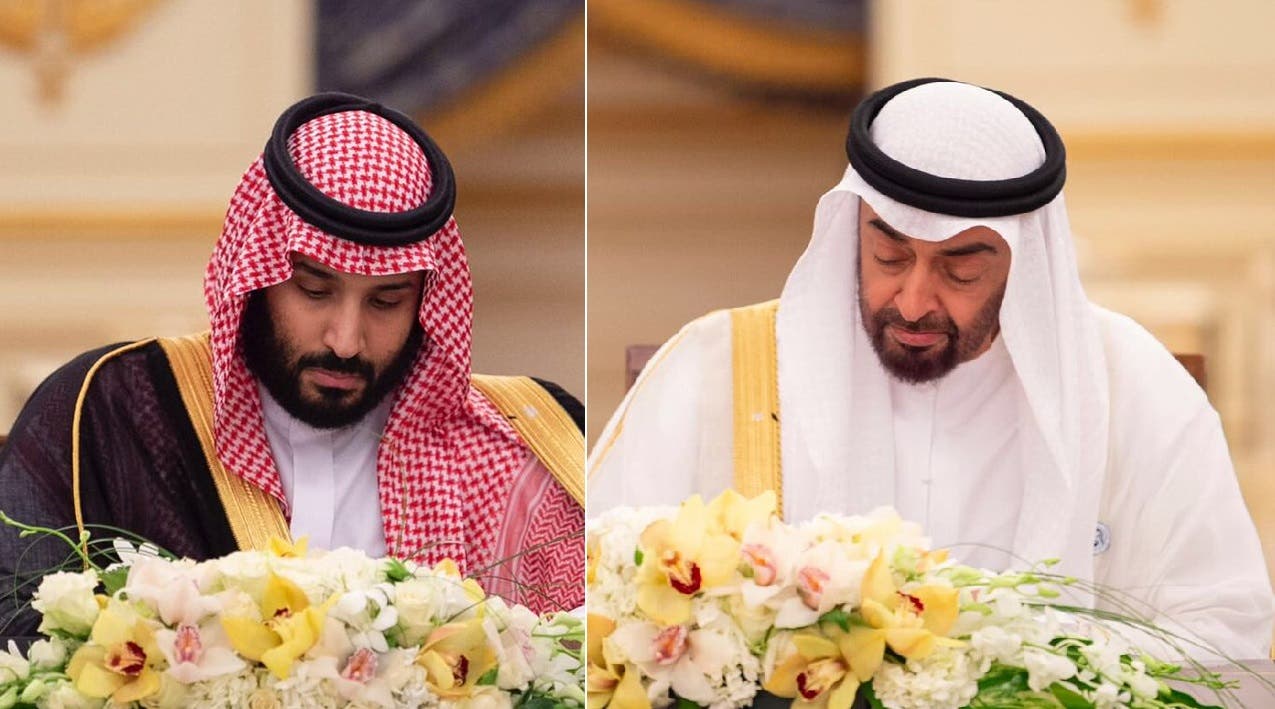 Partnership between Saudi and UAE
Meanwhile, the global financial and economic institutions expect that the real gross domestic product (GDP) of Saudi Arabia and the UAE will exceed 46 percent of the real GDP of the Arab countries for 2017 and 2018, compared with 41 percent on average for the previous period from 2000 to 2016. Both countries hold about 53 percent of the total foreign trade of Arab countries of goods and services by the end of 2017, according to Asharq al-Awsat newspaper.
Saudi Crown Prince Mohammed Bin Salman and Abu Dhabi's crown prince Sheikh Mohamed bin Zayed attended the first meeting of the Saudi-Emirati Coordination Council in Jeddah on Wednesday.
20 agreements and 44 joint projects
At the meting of the Council, Saudi Arabia and the United Arab Emirates announced a joint vision for economic, developmental and military integration through 44 joint strategic projects
During the meeting, the Saudi-Emirati Coordination Council's Organizational Structure was declared with the objective of accelerating joint co-operation on the implementation of targeted projects and programs.