Leaked voicemails and messages, as revealed by BBC Tuesday, between Qatari FM and his ambassador in Iraq as part of the negotiations to release 28 abducted Qataris, have raised more questions about Qatar Airways' legal commitments over using airspaces.
BBC has obtained electronic documents that detail the "tortuous story of the negotiations, line by line, in texts and voicemails sent between the (Qatari) foreign minister and the ambassador."
The hostage crisis was brought to an end in April 2017. A Qatar Airways plane flew to Baghdad to deliver money and bring the hostages back. This was confirmed by Qatari officials, though Qatar Airways itself declined to comment, according to BBC.
Documents and Youtube also confirm that a Qatar Airways aircraft was used to transfer the ransom to terrorist groups.
Shortly after the money was flown to Baghdad, Saudi Arabia, the UAE, Bahrain and Egypt began their economic boycott of Qatar. They still accuse Qatar of having a "long history" of financing "terrorism".
Qatar is in a legal dispute with its neighbors about overflight rights, and the use of national carrier to make payments to "terrorists" is set to have a bearing on the case.
Prominent Qatari opposition figure, Khalid Al-Hail, said that the importance of what was revealed by leaked documents lies in the fact that it is unquestionable evidence that the ruling family in Qatar used all its capabilities in this case and did not observe international laws and logic, including exposing its national carrier.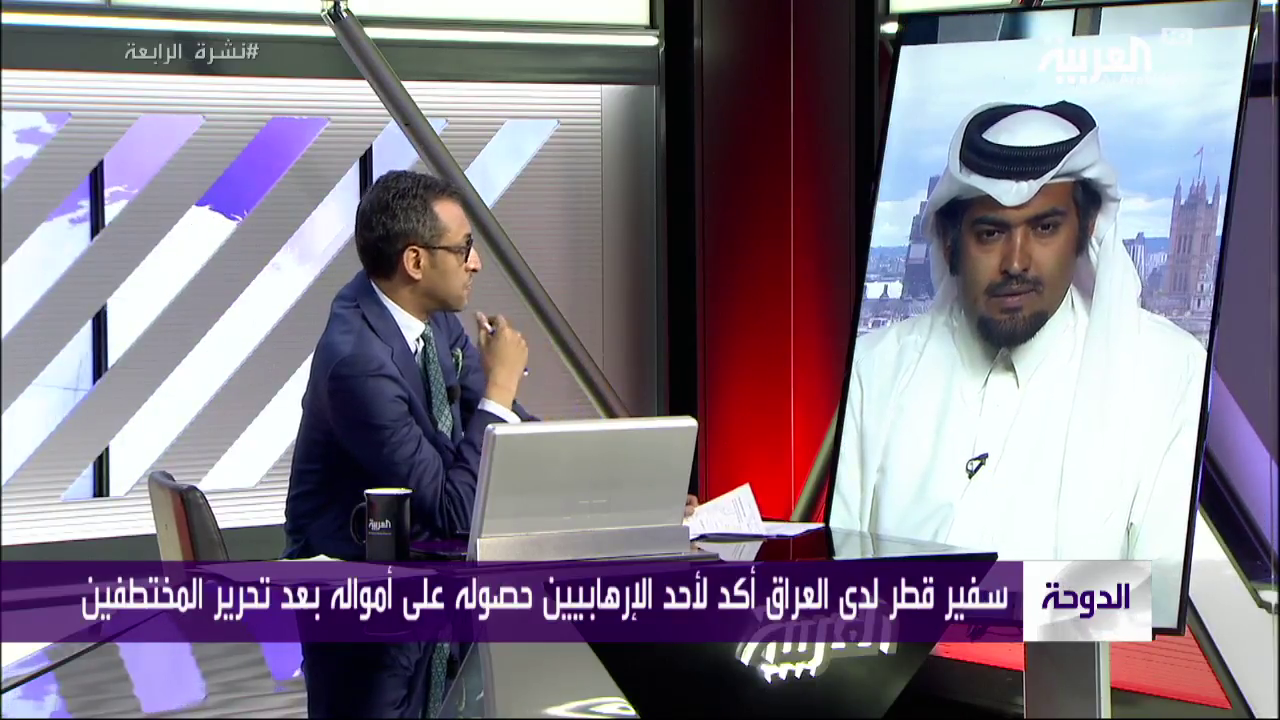 "The world thanks to the resources of the country, to international legal accountability because the laws are clear in this area and I do not think that international bodies will tolerate this," al-Hail told Al Arabiya News Channel.
He added that a Gulf aviation official said that the leaked documents were nothing new and that videos confirmed Qatar Airways involvement in the transfer of funds to terrorist parties. "To my knowledge, the Qatari government itself has acknowledged this," he said.
He added that "there were ongoing issues between Qatar and the countries of the region regarding the use of airspace in the Gulf. This point is certainly one of the things to be emphasized in the coming period, in line with the 1944 Chicago Convention on Air Navigation, which prohibits the arbitrary use of aircrafts".
Although Iraq has not lodged a formal complaint, though there were statements from its officials, the matter involves legal violation, the official said.