Saudi Arabia presents first Voluntary National Review at the United Nations
Saudi Arabia has presented the first Voluntary National Review (VNR) during the High Level Political Forum held at the United Nations Headquarters in New York last Wednesday.
The Kingdom participated in the forum with an official delegation from government, private and non-government organizations, headed by Faisal bin Fadel Al Ibrahim, Saudi Deputy Minister of the Ministry of Economy and Planning.
"With the vision of 2030, the Kingdom has come a long way in developing policies and governance of cooperation on many levels, and we believe that we can make the necessary impact in the future because the Kingdom's commitment to the goals of sustainable development stems primarily from the Islamic values derived from the Holy Quran and the Sunnah of the noble Prophet rooted in the formation of Saudi society," Al Ibrahim said.
Chief Executive Officer of Saudi Basic Industries Corporation (SABIC) Yousif bin Abdullah Al Bunyan and Saudi Princess Al-Bandari Bint Abdulrahman Al-Faisal were also part of the kingdom's delegation.
Al-Ibrahim added that the Saudi Arabia's march toward sustainable development is ongoing and that the Kingdom has made progress in this respect.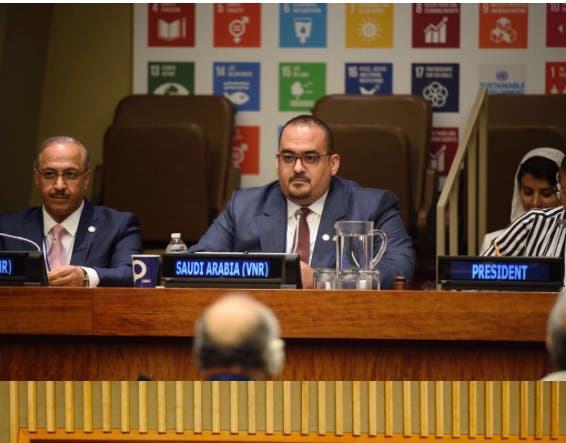 "This is due to the keenness of the wise leadership led by the Custodian of the Two Holy Mosques King Salman bin Abdulaziz Al Saud and His Royal Highness Prince Mohammed bin Salman bin Abdulaziz, Crown Prince and Deputy Prime Minister and Minister of Defense to achieve the goals of sustainable development through decision-making and the development of policies that support the development plans in the Kingdom, in addition of the collaboration of all parties from different sectors," a statement released read.