Saudi Arabia is currently hosting the largest Hackathon in the Middle East with the participation of thousands of developers and innovators from more than 100 countries during a three-day event.
Among the prominent entrepreneurs who participated in the several discussion panels is Jimmy Wales, the founder of Wikipedia, and Steve Wozniak, the co-founder of Apple.
During his talk, Wales said that he was honored to be part of such an event and happy to see the large crowd of innovators in attendance. The main theme of his talk was about the key to being successful, which he said that it is knowing that "it is okay to fail".
"This event is one of the most important things for a country that has great ambition to become the gateway to technology in the Middle East," he said.
Wales added that one of the smart things about the effectiveness of this event is that it centers around improving the experience of millions of pilgrims through ideas and innovation.
The Hajj Hackathon, organized by the Saudi Federation for Cybersecurity, Programming and Drones, held an opening ceremony on Tuesday to continue the efforts of Saudi Arabia to serve the guests of Mecca and take advantage of the young talents, while highlighting women's participation in the exploration and development of Hajj technology.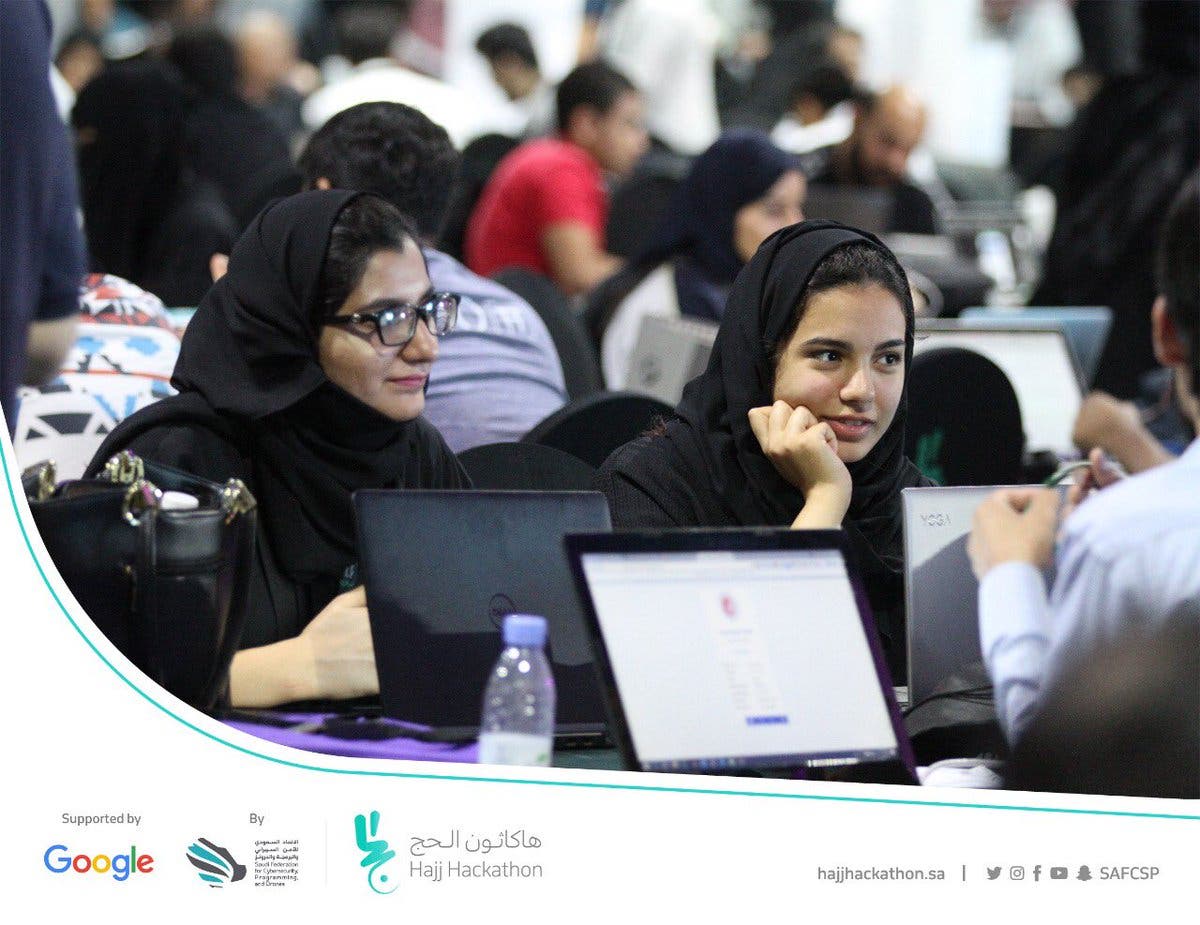 The cyber federation said it aims to attract leading minds in the field of programming to innovate technology solutions that contribute to enriching and improving pilgrims' experience.
Wozniak, Apple's co-founder, said that success is not about imitating others but about innovation and the creation and development of ideas, and that for private enterprise to succeed, you have to work hard and "you must love what you do."
"You must have motivation, inspiration that you are going to have a product that's going to help change people's lives, give them a better life, give them easier lives," Wozniak said.
The opening ceremony included a dialogue session entitled "Saudi Arabia, the emerging technology portal."
The first edition of "Hackathon of Hajj" attracts developers from countries, including the Kingdom, the Gulf States and the world. More than 20,000 people have been registered, 3,000 of whom have been selected to participate. Google has supported the event and has held several workshops for participants.
The Saudi Federation for Cybersecurity, Programming and Drones has allocated prizes for this event and funding for participants projects amounting to SR2 million, in order to transform participants' ideas into projects. The prize was divided into three: the first place is SR 1 million, while the second winner receives SR 500,000 and the third is SR 350,000, while SR 150,000 goes for excellence.
Competition in the event includes the sectors surrounding the Hajj season, its services and challenges, including food and beverages, public health, financial solutions, transportation, crowd management, traffic control, travel and accommodation arrangements, waste and waste management, housing and communication solutions.
- With SPA