Over the last few years access to employment and education for women has significantly improved in Saudi Arabia and will help in the country's plan to bring 1.3 million into the workforce by 2030, a top official of taxi-hailing service firm Uber has said.
Pierre Dimitri Gore Coty, Vice President and Regional General Manager of Europe Middle East and Africa at Uber, said as the women driving ban has been lifted the company is thrilled to be able to enhance mobility for women in Saudi Arabia.
ALSO READ: Ride-hailing firm Careem resumes Abu Dhabi operations
"We look forward to the economic opportunities and developments this brings to them as well as the Kingdom," Dimitri said. He also said that Uber recently announced 'Masaruky' - an initiative aimed at increasing women's participation in the workforce through access to affordable transportation through the Uber technology.
"Additionally, we are looking forward to our future plans for a dedicated female-partner support centre to enable women to drive on the platform," he said.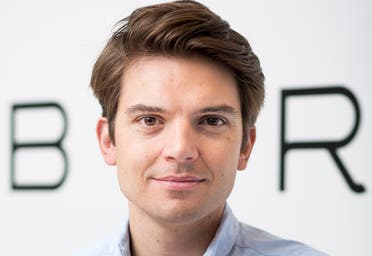 'Injury protection'
On Wednesday, Uber also announced the launch of "Injury Protection" – a new insurance program, which covers Driver and Delivery Partners who use Uber across Saudi Arabia. The program has been launched in partnership with AXA.
'Injury Protection 'commences on 1 August 2018 and will cover more than 170,000 active independent Uber driver and delivery partners across Saudi Arabia up to certain limits.
ALSO READ: Egypt to regulate Uber, Careem ride-hailing services
According to Dimitri, traffic accidents in Saudi Arabia cause an average of 20 deaths every day, and with drivers spending 10-12 hours per day on the road, sometimes, accidents can happen.
"We are constantly looking for more ways to ensure the safety of our partners and introduced the 'Injury Protection' insurance program to help protect our driver and delivery partners against medical costs and lost earning opportunities due to accidental injuries while driving on the Uber app," he told Al Arabiya English.