The King Fahad Industrial Port in Yanbu has broken a new record after it managed to receive 16 ships that have docked into the port at the same time, in addition to 10 other vessels awaiting entry.
The new record of the number of ships parked at the port is considered a positive indicator affirming the port's capacity and its operational efficiency to receive the largest number of vessels, according to the Saudi Press Agency.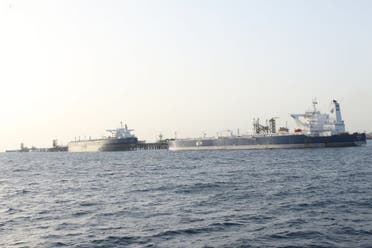 It said the port's administration was keen on maintaining development levels by increasing its attention to quality services being offered to ships, in a bid to keep up with the aspirations of the General Authority of Ports, and fulfill Saudi Arabia's Vision 2030.
It is worth mentioning that the King Fahd Industrial Port has lots of investment opportunities, with four multi-purpose berths that will contribute in increasing the port's capacity, from 130 million tons to 210 million tons.