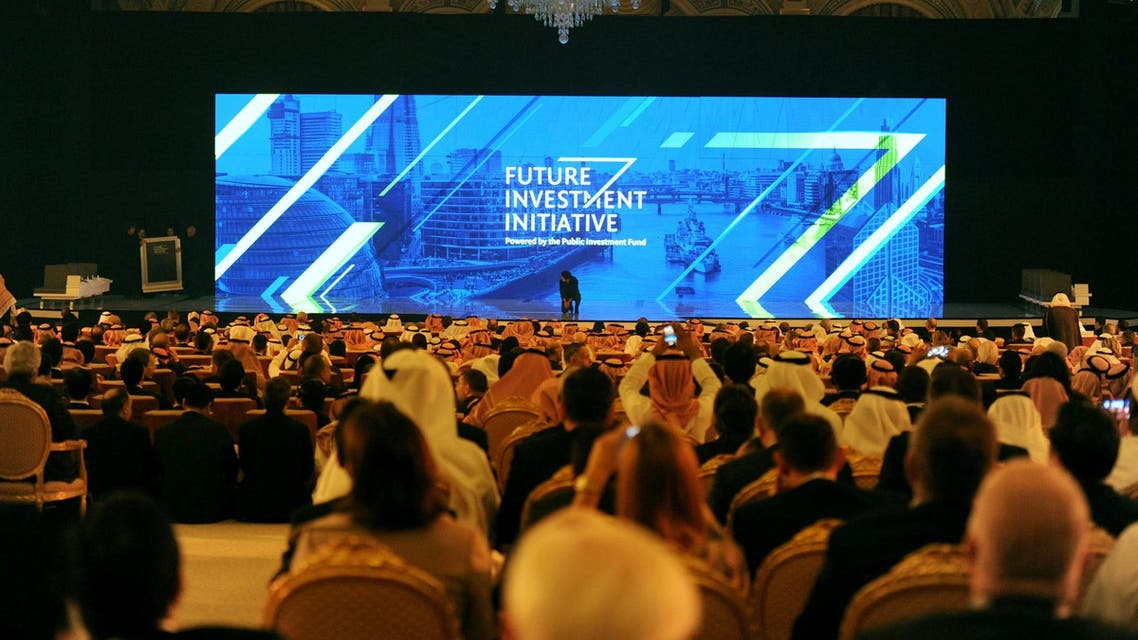 Second edition of Saudi Future Investment Initiative Forum kicks off in Riyadh
The high profile second edition of the Saudi Future Investment Initiative Forum (FII) – dubbed "Davos in the Desert" has kicked off on Tuesday in Riyadh with more than More than 150 speakers across 40 sessions and workshops.
FOLLOW AL ARABIYA ENGLISH COVERAGE of #FII2018
"Major banks and financial institutions are being represented by senior employees to take advantage of the opportunities offered by the most important initiatives being proposed in the coming days at the Future Investment Initiative, now being held for a second year in a row," Al Arabiya's Lynn Chouman said from Riyadh.
"Saudi Arabia is driven by the Kingdom's weight in the global economy, from various aspects of the energy market, Saudi Arabia's 2030 vision, and the Kingdom's contribution to ensuring stability and sustainable growth in the region. The Kingdom also has opportunities and plans to invest $200 bln in the next phase," Chouman added.