The Governor of Asir, alongside several Saudi ministers, announced on Sunday plans directed by Saudi Crown Prince Mohammed bin Salman to complete infrastructure and service projects across the region.
The details of the plans were presented during a press event hosted by the Governor of Asir region Prince Turki bin Talal bin Abdulaziz.
Saudi Health Minister Dr. Tawfiq Al-Rabiah, Acting Minister of Municipal and Rural Affairs Dr. Majid bin Abdullah al-Qasabi and Minister of Transport Dr. Nabil bin Mohammed al-Amoudi also attended the event.
The completion of the projects in the Asir region aims to raise the quality of the medical service provided, to improve the cities and districts of the region and to improve the efficiency of road and air traffic.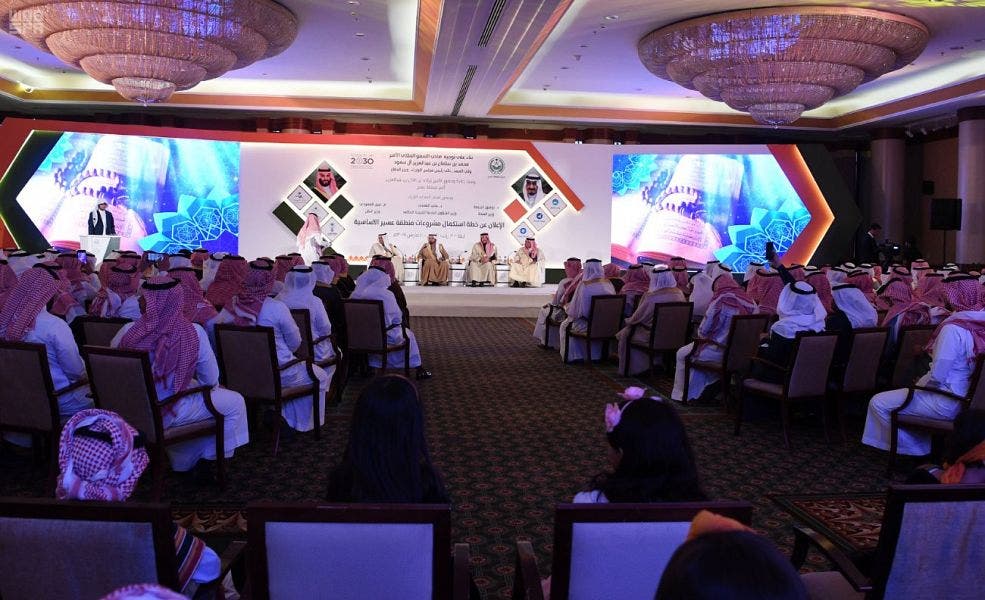 Among the projects announced for completion in Asir is the King Faisal Medical City with a capacity of more than 1,000 beds. The medical city will include a specialized hospital, centers focused on cardiology, oncology and neurological sciences as well as pediatrics. The city is expected to serve Asir as well as three other major regions of al-Baha, Najran and Jazan.
"With regards to the municipal sector projects, it is part of the national transformation initiatives, which seek to achieve three main objectives: to ensure social, economic and environmental sustainability through the development of urban planning, rehabilitation of heritage sites and improvement of municipal services," a statement on Saudi Press Agency read.
Among the steps to improve the municipal services in the Asir region will include an implementation of a system to classify restaurants, introducing a system of investment in municipal assets, the establishment of a hospital, and creating procedures to ensure cleanliness in and around areas recently constructed.
Officials also spoke on projects related to improving the transportation system in Asir with the aim of improving the level of traffic safety through the construction of a main highway connecting Asir and Jazan at a cost of $1.6 bln (Six bln riyals).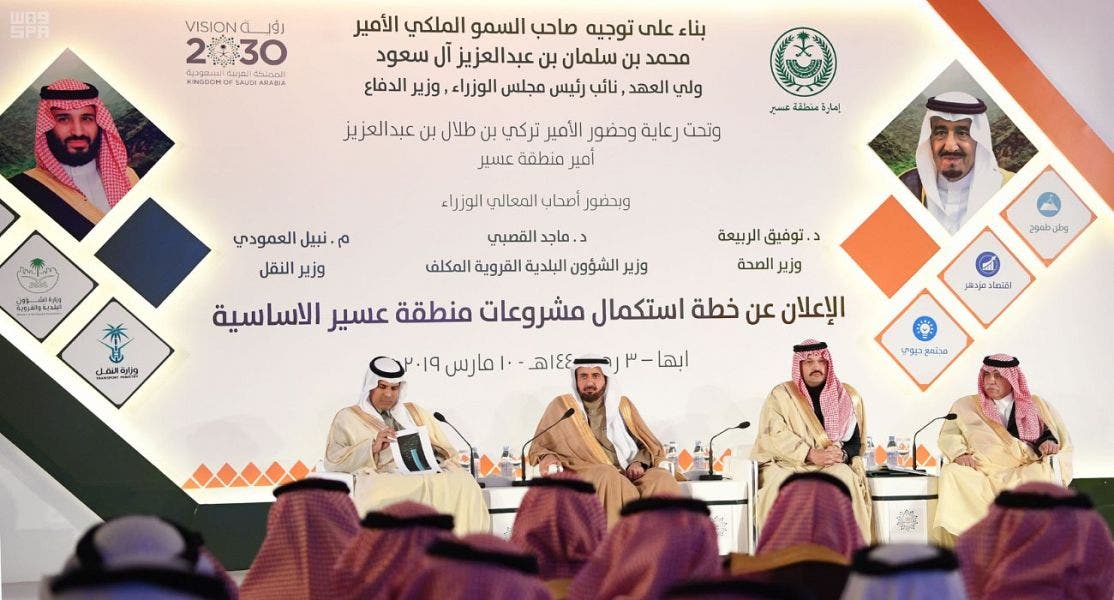 The expansion of the main highway connecting Jeddah and Jazan is among the other transportation projects announced. The project – which will link Asir to Mecca and Jazan by expressway and shorten the journey time between Mecca and Jazan – will cost $1.07 bln (4 bln riyals).
Regarding projects related to air traffic, plans were announced on the development of Abha airport and the expansion of the existing terminals with an aim of raising the capacity of serving 1.1 million passengers per year to 2.5 million passengers. Plans also include increasing the number of boarding gates for domestic flights to four and international gates to two.