Iran's exports to India fell by more than 94 percent in the first quarter of 2020, according to figures released by India's Ministry of Finance on Thursday.
Iran's exports to India were worth over $2 billion in the first quarter of last year and over $3 billion in the same period in 2018. This figure fell below $80 million in the first quarter of this year.
India's exports to Iran have also dropped by 38 percent in the first quarter of 2020 compared with the same period last year.
US President Donald Trump withdrew from the Iran nuclear deal in 2018 and launched a "maximum pressure" campaign against the regime in Tehran, saying he wanted a more comprehensive deal that would cover nuclear issues, Iran's ballistic missile program and Iranian activities in the Middle East. Trump's sanctions on Tehran have devastated the Iranian economy.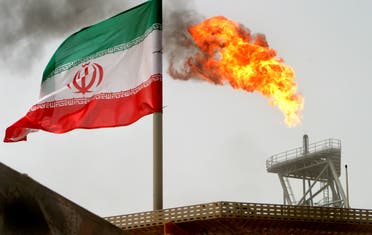 India, previously Iran's second-largest oil customer after China, stopped buying Iranian oil in the second half of last year.
The International Monetary Fund (IMF) said last month that it expects the total value of Iran's exports to be $46 billion this year, less than half of what it was in 2018.
Read more:
Coronavirus: Moscow's new COVID-19 cases fall to lowest in more than a month
Coronavirus: Kuwait Airways to lay off 1,500 foreign employees
Lebanese Army removes smuggling pipeline at border with Syria