South Sudan said Tuesday it is committed to peace deals signed with its former foe Sudan, a day after Sudanese President Omar al-Bashir threatened to cut oil pipelines after accusing Juba of backing rebels.
Juba denies that it supports the rebels but Khartoum's renewed accusations threaten to derail a series of key deals to normalize relations between the former civil war foes.
"We agreed that there is a new environment of dialogue... we don't want to go back to square one," South Sudan's Information Minister Barnaba Marial Benjamin told AFP, criticizing Bashir for his public threats.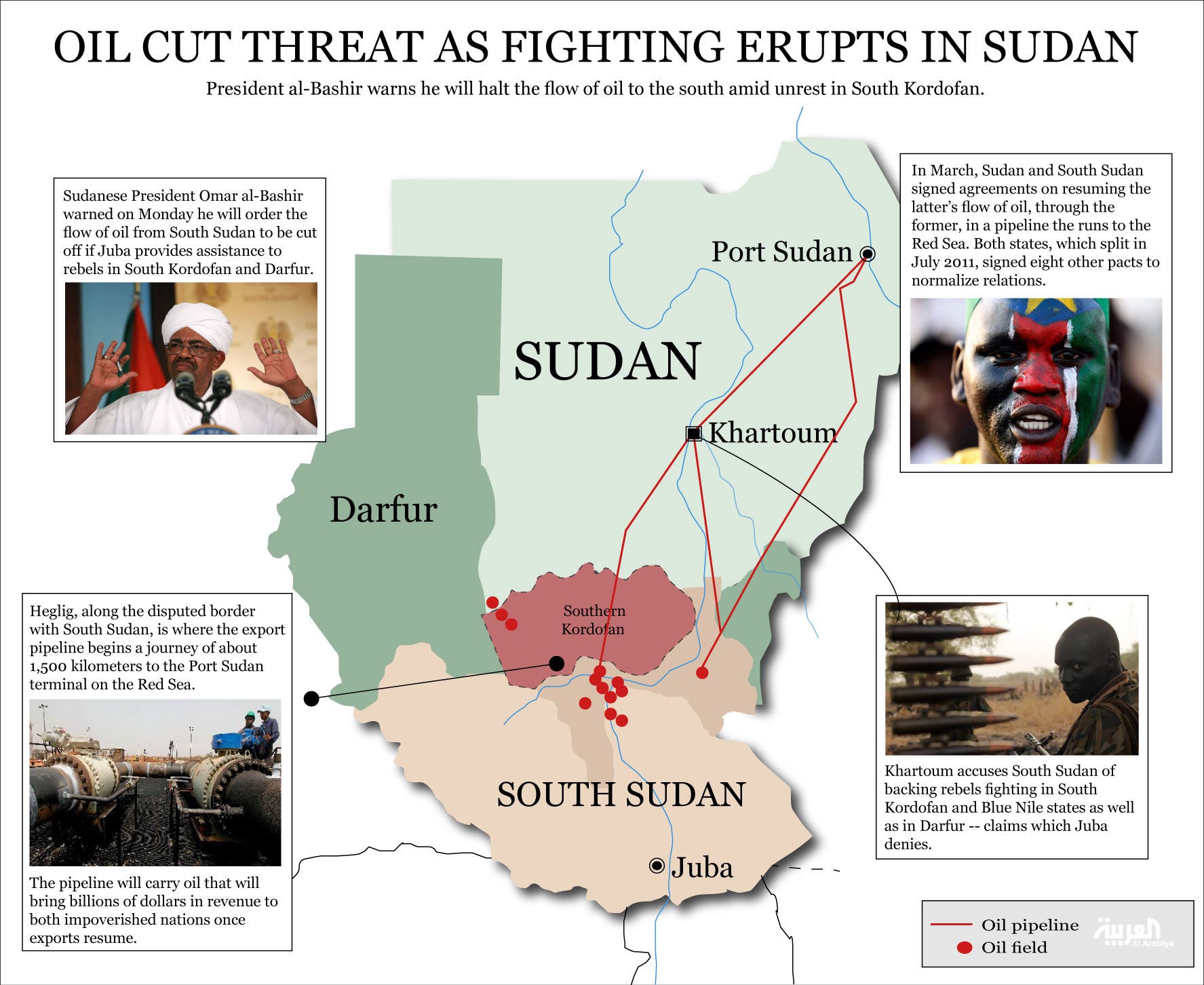 "There are channels to discuss this, we don't think that you should go on a public forum and say all these things."
Oil is key to the impoverished economies of both nations.
Khartoum charges that Juba supports Sudan People's Liberation Movement-North (SPLM-N) rebels fighting in war-torn South Kordofan and Blue Nile states -- former comrades of the South who fought together in Sudan's 1983-2005 civil war -- as well as in Darfur.
On Monday Bashir, speaking at a ceremony after the army recaptured a major town in South Kordofan, warned he would shut the pipeline that carries oil from South Sudan to ports on Sudan's Red Sea coast if backing for rebels continued.
South Sudan only restarted oil production in April to end a shutdown of more than a year following bitter arguments with Khartoum.
"Oil is for the benefit of two countries," Benjamin said. "If they close it they are depriving the people of Sudan and South Sudan of a resource meant to strengthen two economies."
Both Juba and the SPLM-N have repeatedly said the rebels are not supported by or operate in South Sudan, despite Sudan's regular accusations.
"We are not supporting the SPLM-N," Benjamin added. "Really, we will not support that as it is not in the interest of the two nations."
South Sudan split from Sudan in July 2011, following an overwhelming referendum vote for independence under a peace deal that ended a two decades long civil war.
The new country separated with roughly 75 percent of the 470,000 barrels per day of crude produced by the formerly unified nation, but all refineries and export pipelines are in Sudan.
Clashes along the border broke out in early 2012, but in March this year the deals were finally settled to resume the oil flows and implement a series of pacts to normalize relations.
The deals had lain dormant after being signed in September 2012 as Khartoum pushed for guarantees that South Sudan would not back rebels in Sudan.