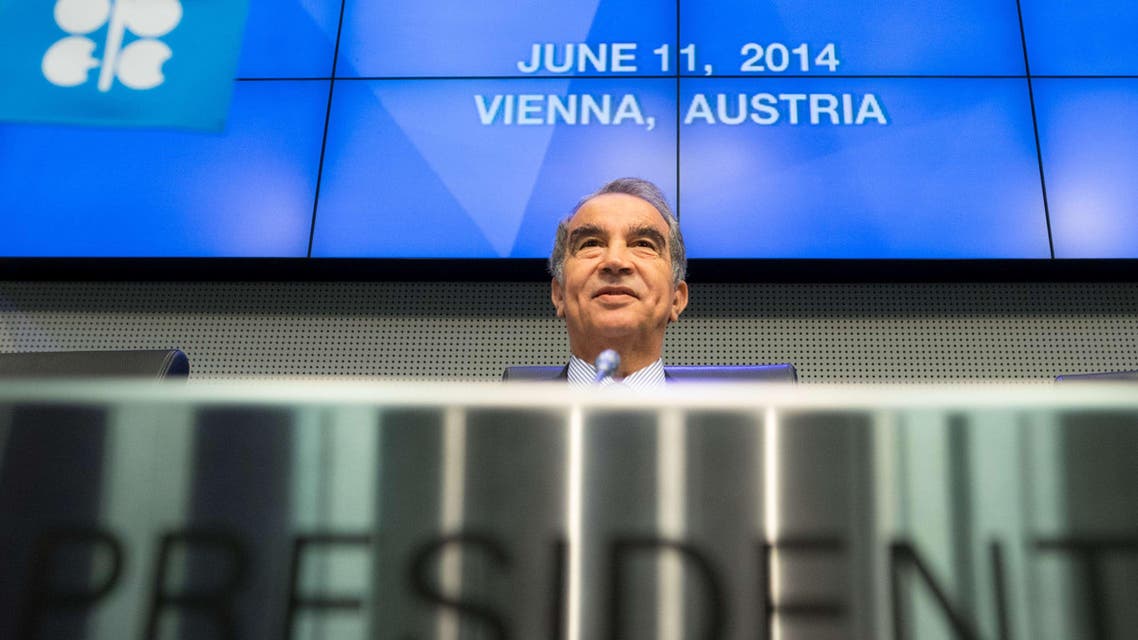 OPEC agrees to maintain oil output ceiling
OPEC agrees to maintain its oil production ceiling at 30 million barrels per day
OPEC has agreed to maintain its oil production ceiling at 30 million barrels per day, Venezuelan Energy Minister Rafael Ramirez said Wednesday after the cartel met in Vienna.

Asked whether ministers had decided to leave the output target unchanged, Ramirez replied: "Yes, I confirm."

Saudi Arabia, the cartel's most influential player and biggest producer, added that it was "very happy" with the state of the global oil market .

"How many times did I already tell you? I am very happy with the market," he told reporters upon his exit from the gathering at OPEC's Vienna headquarters.

The Organization of Petroleum Exporting Countries, which accounts for one third of the world's oil, has held its daily production ceiling at 30 million barrels since December 2011.

In the run-up to the ministerial gathering, more than half of OPEC's dozen member nations indicated that there would likely be a rollover of the collective output target.

Members remain pleased with current oil price levels, which have jumped by around 10 percent since December on supply strains arising from unrest in Iran, Libya and Ukraine.

Ramirez indicated earlier on Tuesday that the cartel had reached a consensus for no change, before formally agreeing to the decision.

Naimi had already expressed satisfaction with the state of the oil market, stressing that it was stable and balanced.

"Everything is in good order, supply is good, demand is good, price is good," he said Tuesday.

Earlier this week, fellow OPEC members Angola, Ecuador, Iraq, Kuwait, Libya and Venezuela also hinted at no change being made.

Global oil prices have held above $100 a barrel this year, boosted partly by the Ukraine crisis, which has stoked worries of a brutal civil war that could disrupt energy supplies.

Iran's output meanwhile remains plagued by Western sanctions over its disputed nuclear programme.

Oil futures rose on Wednesday after OPEC decided to maintain its oil output target at 30 million barrels per day.

Brent North Sea crude for delivery in July rose 45 cents to stand at $109.97 a barrel in London midday deals.

U.S. main contract West Texas Intermediate for July gained 16 cents to $104.51 a barrel.