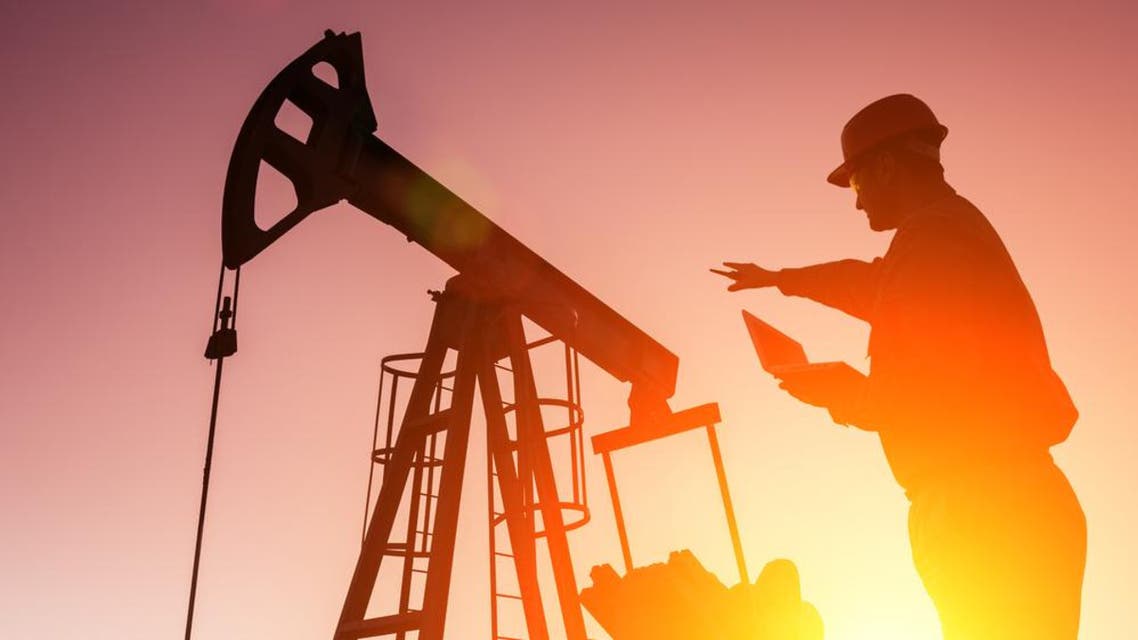 World shares plunge as oil tumbles under $60
Gulf stock markets dropped in early trade after oil resumed its slide on bearish comments about OPEC
Brent oil slumped Tuesday to a new five-year low below $60 per barrel, as shrinking Chinese manufacturing activity stoked global demand concerns, with sentiment also plagued by over-supply.

In morning London deals, the price of Brent North Sea crude for delivery in January sank to $59.49, hitting a low last seen in July 2009.
Read also: Declining oil prices: OPEC vs. (future) Shale?
Gulf stocks
Gulf stock markets plunged in early trade after oil resumed its slide on bearish comments about OPEC and weak Chinese manufacturing data.

Brent crude prices fell below $60 a barrel for the first time since July 2009 as Chinese factory activity slowed and stumbling emerging market currencies dented demand expectations. United Arab Emirates Oil Minister Suhail Bin Mohammed al-Mazroui said late on Monday that there was no need for an emergency OPEC meeting to try to support oil prices.

The Dubai equities benchmark tumbled 7.7 percent to 3,068 points, a one-year low. Abu Dhabi's index dropped 4.9 percent to 3,975 points, also hitting its lowest level since last December.

Qatar's bourse fell 3.6 percent, Kuwait lost 2.4 percent and Oman was down 2.0 percent.

Saudi Arabia's index dropped 3.9 percent to 7,597 points, its lowest level since September 2013.

Although Dubai exports only a small amount of oil, investors fear reduced export revenues in the Gulf could prompt governments to slash spending and slow the regional economy, for which Dubai serves as a financial and commercial center.

Speaking at a conference in Dubai on Tuesday, an International Monetary Fund official said that although the oil price plunge would cut revenues of Gulf Arab governments, they had big reserves so in general they would not need to cut state spending significantly.

A senior Dubai official said the emirate's economy was coping well with a difficult global environment and was expected to grow about 4.5 percent this year. An Abu Dhabi official said oil's slide would not affect economic development projects.

The retail investors who dominate equity trading in the Gulf are ignoring such statements, however, and instead scrambling to sell to avoid further losses. Some have leveraged positions which they are being forced to exit.

Egypt's stock market dropped 3.3 percent on concern that flows of aid and investment from the Gulf could shrink.
World stocks
China's manufacturing activity worsened in December with HSBC's purchasing managers' index (PMI) hitting a seven-month low, the bank said, signalling more weakness in the world's second-largest economy and top energy consumer.

The preliminary PMI for the month came in at 49.5, below the break-even point dividing expansion and contraction.

The result, compiled by information services provider Markit, was lower than November's final reading of 50.0 and the weakest result since May's 49.4. The December reading also marked the first move into the contraction range in seven months.

"China PMI manufacturing data adds to global growth uncertainty," said Mike van Dulken, head of research at Accendo Markets.

"If China's manufacturing is not growing, it suggests the rest of world is not consuming as much, so China needs to consume less energy in order to make less goods," he told AFP.

"As the number two economy, that's a lot of energy. And a lot of goods -- which adds to worries that rest of world is consuming less because (it is) not growing as much."

The Brent contract later stood at $59.78, down $1.28 from Monday's closing level.

"The Chinese data ... suggests that growth metrics and demand for oil/commodities are slowing," added Atif Latif, head of trading at Guardian Stockbrokers in London.

Meanwhile on Tuesday, the dollar hit a new record against the ruble as plunging oil prices and geopolitical tensions slammed the Russian economy.

Russia's central bank earlier Tuesday hiked interest rates from 10.5 percent to 17 percent to halt a slide in the ruble, which has come as the country is battered by slumping oil prices and Western sanctions over Moscow's support for Ukrainian separatists.

"Russia's desperate attempt to shore up the ruble after recent slump suggests it could be worried (about) worse to come," van Dulken added.