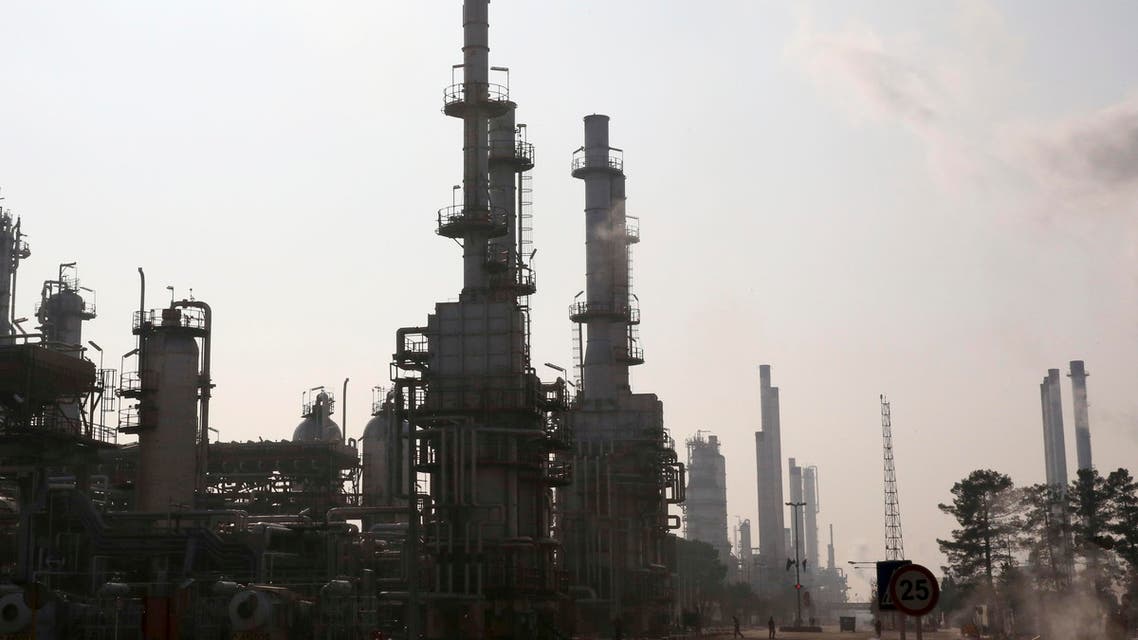 Iran anticipates lifted sanctions, modifies oil contracts to foreign firms
The new oil contracts will vary according to geographic locations
Iran has modified its oil contracts with foreign companies in preparation for lifting of the economic sanctions, the International Centre for Development Studies said in a new report received by Al Arabiya News on Tuesday.
The report comes after Iranian negotiator Abbas Araghchi signaled on Tuesday he was "very hopeful" that Iran and world powers will reach a deal ahead of the June 30 deadline.

In April, U.S. President Barack Obama also suggested that Iran could receive significant economic relief immediately after concluding a deal to curb its nuclear program, one of Tehran's key demands.
The London-based think tank described the new contracts as "allowing foreign companies to transfer know-how to the Iranians cadres," enabling Tehran to become a "source of technology rather than being a net importer."
Some of the service and participation contracts will return profits to companies of up to 49 percent, it said with "each barrel extracted foreign companies will be paid ($5-$6) either in from of money or oil shares."
The new oil contracts will also vary according to geographic locations.
In the Caspian Sea and high-risk areas known as "brown fields," the contracts will be in participation form while in the "green fields," areas posing less challenges, there will be only development and service-based contracts.
The think tank described some of the Iranian oil fields, which are both challenging and incurring high costs, will stretch contracts up to 30 years, enabling Tehran to reach its peak production.
Some of the new contracts will include a series of structural adjustments in response to some of the conditions set by foreign oil companies if they return to the Iranian market.
Foreign companies, which demand the distribution of petroleum products, will enforce contracts to allow foreign oil firms to expand in the domestic oil products market without affecting the ability of local firms, the think tank said.
In the past 15 years Iran has been able to collect $ 50 billion through old repurchase contracts but it needs about $ 150 billion for infrastructure development of the oil industry, a far cry from its neighboring Qatar, which has attracted investments of $ 200 billion in just two years.