Saudi Arabia talks oil markets with US during deputy crown prince visit
Saudi Arabia's Energy Minister Khalid al-Falih said oil markets are improving as supply and demand are almost balancing
Saudi Arabia's Deputy Crown Prince Mohammed bin Salman discussed global oil market conditions and efforts to maintain its stability with US Energy Secretary Ernest Moniz.

The two men talked about efforts for the stability of the energy markets and providing energy to world markets.
Meanwhile, Saudi Arabia's Energy Minister Khalid al-Falih told Al Arabiya News Channel that oil markets are improving as supply and demand are almost balancing, Saudi Arabia's energy minister said in comments aired on Thursday.

"We see that the market has returned into balance. Supply and demand are almost equal," al-Falih said.

"The markets have started to improve in response to this balance," he said.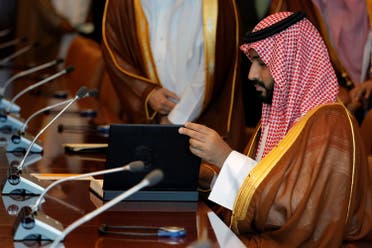 Falih is in the United States accompanying Saudi Arabia's deputy crown prince on a visit aimed at promoting an economic transformation plan to reduce the kingdom's dependence on oil.

Prince Mohammed bin Salman is on a visit to the United States aimed at promoting an economic plan to reduce the kingdom's dependence on oil revenues.

He is in New York this week, mainly for meetings with business leaders and investment bankers, after visits to Washington and the US West Coast.

Prince Mohammed is overseeing Saudi Arabia's ambitious economic plan - known as Vision 2030 - aimed at transforming the kingdom into a global investment power.