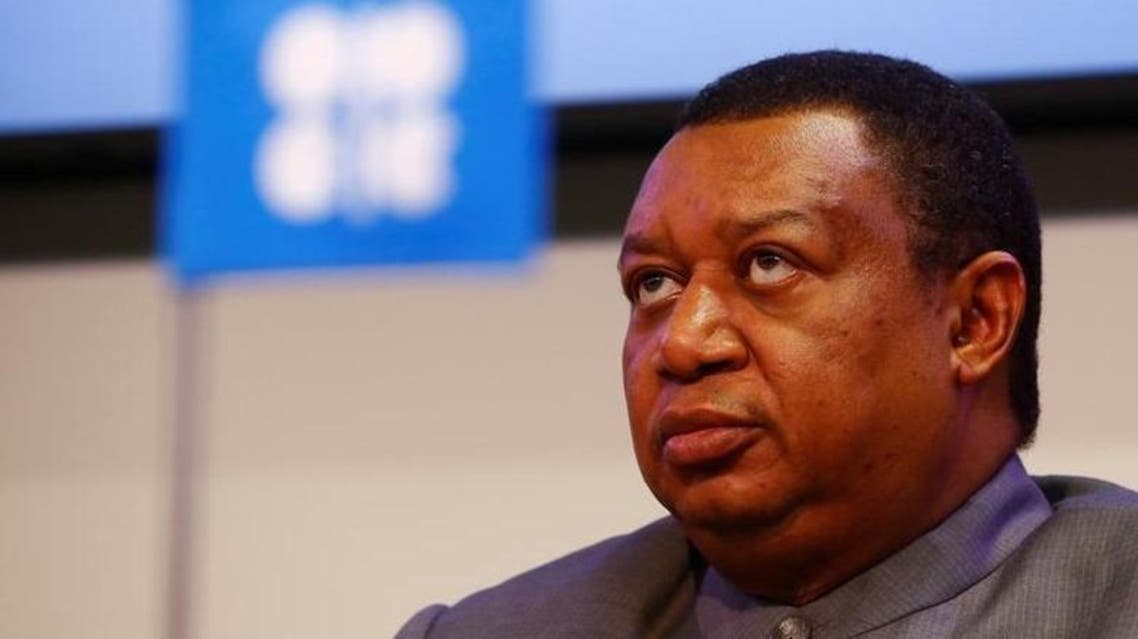 Oil prices bounce as OPEC promises a cut is on the cards
Barkindo says major non-OPEC exporter Russia is 'on board' with the cartel's agreement to limit production
Oil rose more than 1 percent on Monday, boosted by a commitment from OPEC to stick to a deal to cut output, but prices remained more than $7 below last month's high due to persistent doubts over the feasibility of the group's plan.

Brent crude traded at $46.20 per barrel at 0933 GMT, up 62 cents, or 1.36 percent, from the previous close.

US West Texas Intermediate (WTI) crude was up 75 cents, or 1.7 percent, at $44.82 a barrel.

The secretary-general of the Organization of the Petroleum Exporting Countries said the group was committed to an output-cutting deal made in Algiers in September.

"We as OPEC, we remain committed to the Algiers accord that we ... put together. All OPEC 14 (members), we remain committed to the implementation," Mohammed Barkindo told reporters at a conference in Abu Dhabi.

Despite this, many analysts doubt OPEC's ability to coordinate a cut sufficient to balance the market.

There were also signs of rising future US output as the number of drilling rigs looking for new oil rose by nine to 450 in the week to Nov. 4, the highest level since February.
Co-operation with non-members 'vital'
Meanwhile, Barkindo said in Abu Dhabi that coordination between members of oil-exporting cartel OPEC and non-member producers is "vital" to rebalance the market.
"We believe it is vital that both OPEC and non-OPEC countries come together and take coordinated... action to rebalance this market for the common good of all," OPEC's secretary general said at a forum in Abu Dhabi.

OPEC pledged after a meeting in Algiers on September 29 to cut production for the first time in eight years on the back of a sustained depression in global prices.
|
"The agreement underlined the organization's commitment to sustainability of oil markets," Barkindo said.

Speaking on the sidelines of the forum, Barkindo said major non-OPEC exporter Russia is "on board" with the cartel's agreement to limit production, according to Bloomberg.

"We as OPEC remain committed to the Algiers accord," Barkindo said. "I have heard from the highest quarters in Moscow that Russia is on board."

During the past two years, oil has lost around 60 percent of its value due to a supply glut. Prices currently hover around $45 per barrel.