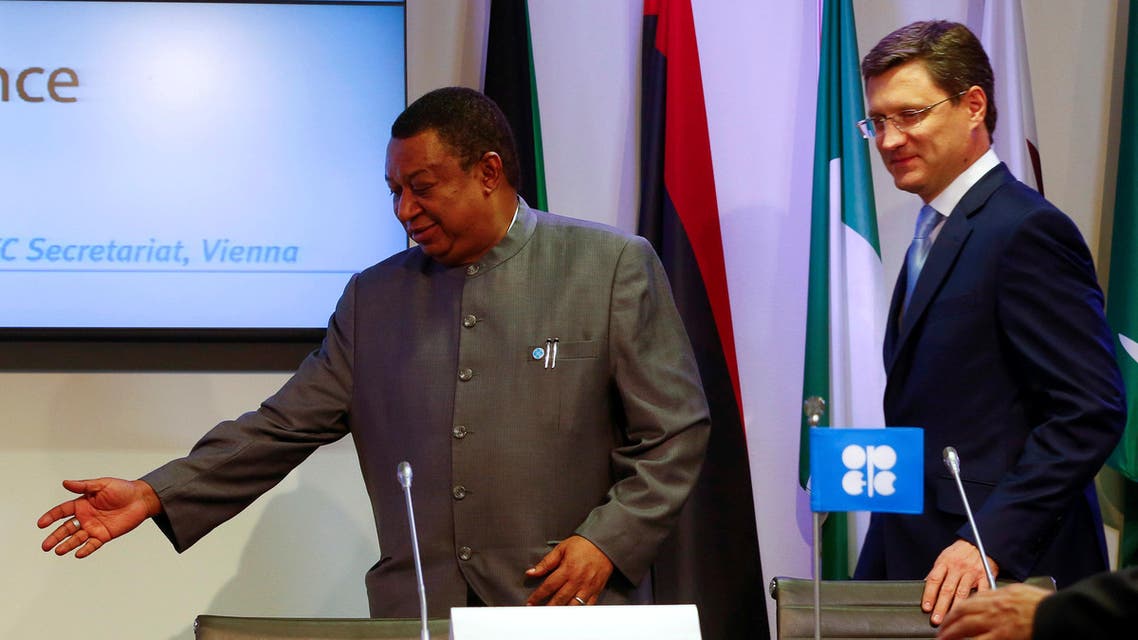 Oil touches three-week highs ahead of OPEC meeting
Output deal seen likely after Iran possibly offered compromise, but analysts skeptical deal will have big impact
Oil prices rose on Monday to their highest in three weeks, catching a lift from a softer US dollar and from cautious money managers, as OPEC appeared to be moving closer to reaching an agreement to cut output when it meets next week.

Brent crude futures were up 60 cents at $47.46 a barrel by 0928 GMT, having touched their highest level since Nov. 2, while US West Texas Intermediate (WTI) futures were up 52 cents at $46.21 a barrel.

The dollar eased off last week's 13-1/2-year highs as Treasury yields nudged lower, bolstering oil and the broader commodities complex including copper and gold.

"Oil is already more than 1 percent higher on the day, helped by Vladimir Putin's belief that an output deal will be reached later this month," OANDA markets strategist Craig Erlam said.

"While loose terms may be agreed, I remain skeptical that a full detailed agreement can be both achieved and carried out by OPEC given the clear differences that are so evident between certain key members."

President Putin said he saw no obstacle to non-OPEC member Russia agreeing to freeze oil output, which at more than 11 million barrels per day is at a post-Soviet high.
Proposal for Iran
Meanwhile, OPEC members last week proposed a deal for Iran to cap, rather than cut, output.

Iran has been one of the main hurdles facing any output curtailment by the Organization of the Petroleum Exporting Countries, as Tehran wants exemptions to try to recapture market share lost under years of Western sanctions.

Libya and Nigeria, whose exports have been hampered by violence, have also asked to be left out of any deal. A recovery in production from both countries means the onus to cut rests on Saudi Arabia and its Gulf neighbors.

Barclays analysts said some form of deal was likely, but warned an agreement could have little impact.

"We expect OPEC to agree to a face-saving statement ... (but) US tight oil producers can grow production at $50-$55 (per barrel) and will capitalize on any opportunity afforded to them by an OPEC cut," the bank said.

Hedge funds raised their net holdings of US crude futures and options for the first time in three weeks in the week to Nov. 15, having delivered one of the largest cuts on record the previous week. The move highlights the nervousness among investors about betting heavily on oil in either direction.