Document shows how Saudi founding king predicted Aramco's worth 100 years ago
Nearly 100 years have passed since Saudi Arabia's founder King Abdulaziz first urged citizens to start investing in oil-giant company Aramco.
Exactly 96 years later, Saudi Deputy Crown Prince Mohammed bin Salman would echo the same words.
Al Arabiya has obtained a copy of the late founding king's speech in which it was addressed to Prince Abdulaziz bin Musa'ed, Buraydah's governor at the time. He was urging the province's people at the time to start thinking of investing after international petroleum companies began exploring for oil on Saudi lands.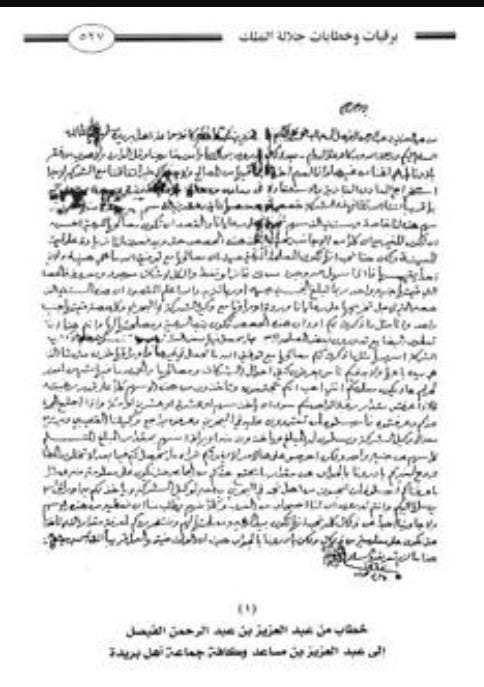 King Abdulaziz said in his speech that the company that was given the authority to explore for oil would be allocated with 60,000 shares geared toward Saudi citizens, noting that this allocation would help "achieve their interests," considering that this opportunity would not come again any time soon.
"The foreigners will have a percentage of the shares and they are making an effort to gain a larger part of those shares, even if they would pay more than the share price," King Abdulaziz wrote.
In simple language, he explained to Saudi citizens that the share of one pound would be worth up to five or more in the future, essentially cautioning them of the benefits of placing their bets early on.