Oil giant Saudi Aramco will open an Indian subsidiary next week, three sources said, as the top global oil exporter looks to tap rising demand and invest in the world's third-biggest consumer.

The company is investing in refineries in major markets to lock in customers ahead of its initial public offering next year, and the India unit, on top of sales, will look for opportunities to take stakes in refining and petrochemical projects in the country.
Saudi Arabia is competing with Iraq to be India's top oil supplier, with Iraq displacing it for a fifth month in a row in August, data compiled by Reuters showed.
Also read: Remembering Najat al-Husseini, the first woman to ever work at Saudi Aramco
Aramco Chief Executive Amin Nasser will inaugurate Aramco Asia India during a visit to New Delhi next week to attend the IHS-CERA conference, which starts on Sunday and which will also be attended by OPEC Secretary General Mohammed Barkindo.
Nasser will also meet Indian Prime Minister Narendra Modi on Monday as part of an industry delegation to discuss investment in the oil and gas sector, one of the sources said. Neither Aramco nor the prime minister's office was available to comment.
Mohammed Al-Mughirah, a company veteran handling crude sales, will head Aramco Asia India, two of the sources said. He also worked as deputy managing director at Aramco Asia Korea, according to his LinkedIn profile.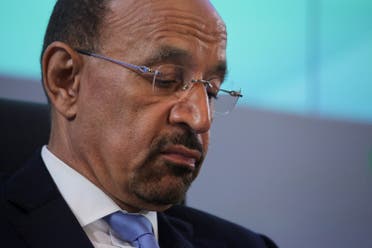 Shale production
Major oil producers that have lost market share due to the rise in US shale oil production are tapping rising fuel demand in Asia. Earlier this year Saudi Arabia pledged billions of dollars of investment in projects in Indonesia and Malaysia to ensure long-term oil supply deals.
The Kingdom wants to mirror that strategy in India, after missing out to Russia's Rosneft in an opportunity to buy a majority stake in private refiner Essar. Saudi Arabia's Energy Minister Khalid al-Falih has said that India was a prime target as Aramco looked for collaboration opportunities across Asia.
Also read: Saudi Aramco says oil reserves steady, output at record ahead of IPO
The International Energy Agency estimates India's refining capacity will lag fuel demand going forward, requiring investment in new plants.
Aramco representatives have met officials of provincial governments including West Bengal and southern Andhra Pradesh to scout for investment opportunities, sources said.
Indian oil minister Dharmendra Pradhan said earlier this year that Aramco wants to have exclusive talks for a stake in a planned 1.2 million barrel per day refinery on India's west coast.