In a first, India oil consortium gets stake in Abu Dhabi's offshore Lower Zakum
In a historic agreement, during Indian Prime Minister Narendra Modi's visit to the UAE, a consortium of Indian oil companies were awarded a 10 percent interest in Abu Dhabi's offshore Lower Zakum concession.
The signing was witnessed by Prime Minister Modi and and Sheikh Mohamed bin Zayed Al Nahyan, Crown Prince of Abu Dhabi, and Deputy Supreme Commander of the UAE Armed Forces.
The concession award to the Indian consortium, marks the first-time Indian oil and gas companies have been given a stake in Abu Dhabi's hydrocarbon resources.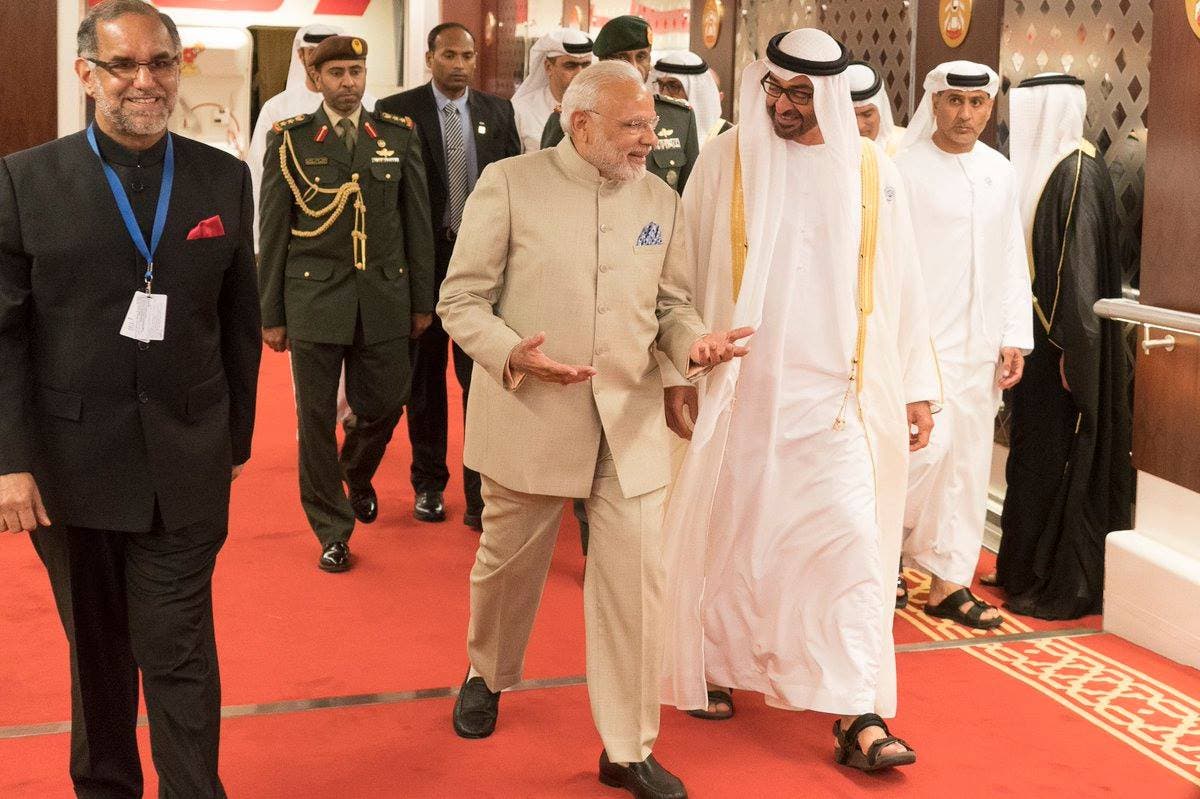 Lower Zakum is one of three new separate concession areas that make up the former ADMA offshore concession, namely Lower Zakum, Umm Shaif and Nasr and Sateh Al Razboot (SARB) and Umm Lulu. The restructuring of concessions is aimed at maximizing commercial value, broadening the partner base, expanding technical expertise, and enabling greater market access.
Strategic partnership
Speaking at the signing, Prime Minister Modi said "The offshore concession in favor of the Indian consortium has taken our bilateral engagement in the oil and gas sector to a new level, which befits the comprehensive strategic partnership between our two countries. I am happy to note that we have progressed from a buyer-seller relationship to an era of mutual investments in the oil and gas sector."
SEE ALSO: India-UAE sign five government-to-government MoUs
The consortium, led by India's ONGC Videsh, contributed a participation fee of AED 2.2 billion ($600 million) to enter the concession. The concession will be operated by ADNOC Offshore, a subsidiary of ADNOC, on behalf of all concession partners.
The agreement, which has a term of 40 years and an effective date of March 9, 2018, was signed by Dr Sultan Ahmed Al Jaber, ADNOC Group Chief Executive Officer, and member of Abu Dhabi's Supreme Petroleum Council and Shashi Shanker, Chairman, ONGC Group of companies. Al-Jaber is also Minister of State in the UAE.
"Our strategic partnership with ONGC, and the other members of the consortium, marks a new chapter in the strategic and economic relationship between the UAE and India. This mutually beneficial partnership will help India meet its growing demand for energy and refined products, create opportunities for ADNOC to increase its market share in a key growth market, and build a solid foundation as ADNOC explores potential international investments, particularly focused on downstream opportunities," Dr Al Jaber said.
"This agreement demonstrates the confidence of the international market in ADNOC's long term production targets and ADNOC's strategy to maximise economic value and recovery from its offshore oil and gas resources. This is an attractive and strategic agreement for both parties that will deliver competitive returns and long term growth opportunities."
The Indian consortium is made up of ONGC's wholly-owned subsidiary ONGC Videsh, which has stakes in 39 oil and gas projects, in 18 countries; the Indian Oil Corporation, India's largest commercial enterprise, encompassing the entire hydrocarbon value chain.