Solar alliance set to get a major push as French President Macron visits India
India is all set to take the global lead in solar and renewable energy resources when Prime Minister Narendra Modi and French President Emanuel Macron, who is on a state visit to India from March 9 to 12, jointly inaugurate the founding conference of the International Solar Alliance (ISA) on March 11.
For India, this is a major diplomatic achievement, which will see heads of state and government from various countries in attendance.
The Presidents of Bangladesh and Sri Lanka are expected to attend as are leaders from various African states along with leaders of prominent oil producing South American nations and Pacific Islands. Heads of World Bank, ADB, BRICS Bank and European Investment Bank are also among those expected to attend the summit.
The UAE delegation to the event will be led by Sheikh Hamed bin Zayed Al Nahyan, Chairman of Crown Prince Court and MD of Abu Dhabi Investment Authority. Saudi Arabia and other Gulf nations, that are traditionally oil exporting nations, have also confirmed their participation.
ALSO READ: Saudi Arabia awards ACWA Power its first 300 MW solar PV project
The idea being that as world leaders gather here to discuss solar energy, the Gulf nations participation is indicative of their desire to not miss the bus on the technology of the future. Gulf countries like the UAE and Saudi Arabia who are among the world's largest oil exporters are already emerging as world leaders in green technology too.
Talmiz Ahmed, a former Indian diplomat who also served as Ambassador to Saudi Arabia, Oman and the UAE, and was also Additional Secretary for International Cooperation in India's Ministry of Petroleum and Natural Gas pointed out: "The participation from the Gulf countries in the ISA Summit is significant since they are sending teams here which can look into the technicalities of the issue. Also, the Gulf leaders have expressed their support to PM Modi when he has travelled to the region on the significance of the Solar Alliance".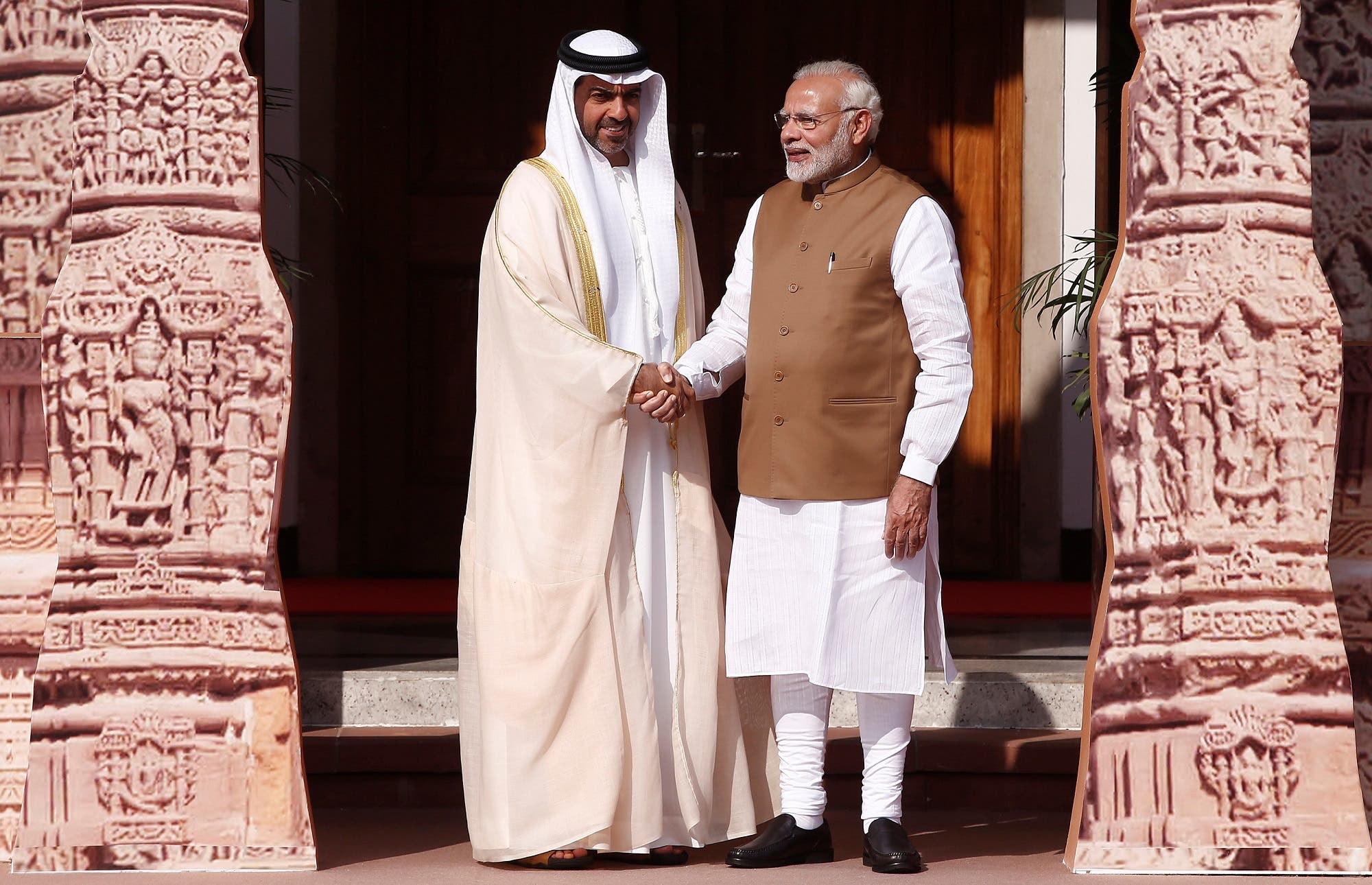 Benefits to economy
Saudi Arabia has an eye on the sun and is aware of the benefits that solar energy can bring to its economy. Last month, Riyadh tapped ACWA Power, a Saudi energy company, announced to build a solar farm that would generate enough electricity to power around 40,000 homes.
By the end of 2018, Saudi Arabia has ambitions to invest up to $7 billion to develop seven new solar plants and a big wind farm. The vision being that by 2023, 10 percent of their power generation will be done via renewable energy sources. The future then, given the climate and the country's location, seems to be renewables like solar and wind production. This will also help create jobs in the region.
The cooperation between India and the Gulf nations with regards to renewable energy can be summed up as a relationship of "mutual benefits". The vision behind ISA is to take the ideation and research out of labs and translate it into a practical, workable level.
ALSO READ: Vision 2030 and solar energy: A timely development
Progress in this regard is already underway as the ISA has already signed deals for nine projects, which will be deployed in the UAE, Saudi Arabia, Nigeria, India and Spain, with the help of eight companies — Vyonarc Development Ltd., Waree Engineers, Gensol Group, SOLARIG, Shakti Pump, Refex Energy, Amplus Solar, and Zodiac Energy.
Amar Sinha, who retired as Secretary Economic Relations from India's Ministry of External Affairs and now serves as Distinguished Fellow in Research and Information System for Developing Countries (RIS) said that the Gulf countries have been suppliers of energy to the world, and are well endowed to supply and use the energy of the future as well.
"Many forward looking regimes are looking at post oil scenarios and anyways most oil and gas major companies are reinventing themselves as energy companies focusing on renewables," he said. However, as far as the movement toward green technology is concerned, challenges remain. One glaring challenge to the global community is the position taken by United States President Donald Trump who has even likened climate change warnings to that of a "hoax".
But on the positive side, as the US has retreated from global leadership in climate change and global warming, countries like China and now India, with the ISA, appear more than willing to step up to the challenge. The ISA is a treaty based alliance of 121 countries, and the summit here will represent the first movement in terms of real action as the world makes an effort to move towards renewable sources of energy.