Saudi Aramco and the Abu Dhabi National Oil Company (ADNOC) announced on Tuesday that they have signed a framework agreement to jointly develop a mega refinery in India.
The Ratnagiri Refinery and Petrochemicals Limited (RRPCL) is a 1.2 million barrels per day integrated mega refinery and petrochemicals complex at Ratnagiri, 215 miles south of Mumbai in Maharashtra.
The Framework Agreement was signed by Amin Nasser, CEO of Saudi Aramco, Dr Sultan Ahmed Al Jaber, UAE Minister of State and ADNOC Group CEO.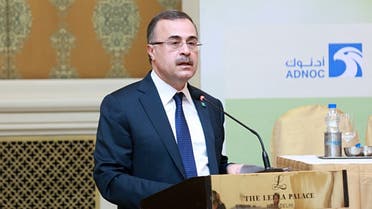 An Aramco statement said: "The agreement defines the principles of the joint strategic cooperation between Saudi Aramco and ADNOC to jointly build, own and operate the complex in collaboration with a consortium of Indian national oil companies currently consisting of Indian Oil Corporation Ltd. (IOCl), Bharat Petroleum Corporation Ltd. (BPCL), and Hindustan Petroleum Corporation Ltd. (HPCL). Saudi Aramco and ADNOC will jointly own 50% of the new joint venture Company RRPCL, with the remaining 50% owned by the Indian Consortium."
It added: "Furthermore, Saudi Aramco CEO Amin H. Nasser signed an MoU and Acknowledgement with ADNOC, Ratnagiri Refinery & Petrochemicals Limited (RRPCL), Indian Oil Corporation Ltd., Bharat Petroleum Corporation and Hindustan Petroleum Corporation. The MOU was signed by His Excellency Dr Sultan Ahmed Al Jaber, UAE Minister of State and ADNOC Group CEO, Sanjiv Singh, Chairman of the Indian Oil Corporation Ltd, M.K. Surana, Chairman and Managing Director, Hindustan Petroleum Corporation Ltd, D Rajkumar, Chairman and Managing Director, Bharat Petroleum Corporation Ltd. B Ashok, CEO of the Ratnagiri Refining and Petrochemical Company Ltd also witnessed the signing."