The state energy giants of Saudi Arabia and the United Arab Emirates, Aramco and ADNOC, signed a cooperation deal on Monday aimed at bolstering gas production and revenue.
The framework deal saw the two biggest Arab oil firms agree to jointly explore investment opportunities and swap know-how as they seek to tap into natural gas and Liquefied Natural Gas (LNG) markets.
"Increased cooperation between ADNOC and Aramco will ensure greater energy security and long-term economic prosperity for both nations," ADNOC CEO Sultan Ahmed al-Jaber said in a statement.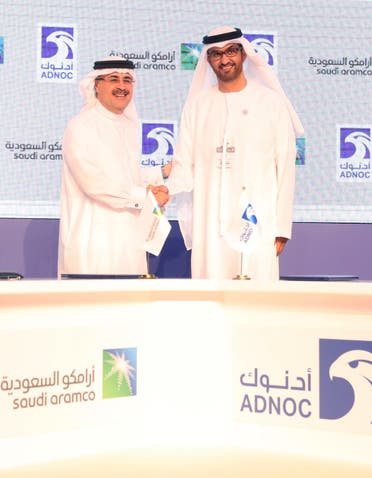 No further details on the specifics of the agreement were provided but the two Gulf heavyweights have been focusing on raising their gas production.
Last week, UAE's supreme petroleum council approved investments worth $132 billion over the next five years to boost oil and gas production.
Under the investment plan, UAE aims to become self-sufficient in natural gas and later a net exporter.
As part of its energy push, ADNOC on Sunday granted French major Total an exploration and production concession agreement for natural gas.
The concession agreement aims at producing one billion cubic feet daily of gas by 2030.