Huge economic opportunity in energy transition, says Investcorp official
The shift to a low carbon economy will require an unprecedented level of investment in climate change mitigation, adaptation, and resilience, and the significant sums of money already committed to the transition highlights not only the need for urgent action and the cost of inaction, but also the huge economic opportunity that the transition brings.
This was the response of Habib Abdur-Rahman, Head of ESG at Investcorp, on 'sustainable investing' in response to Al Arabiya English.
For the latest headlines, follow our Google News channel online or via the app.
Investcorp was founded in Bahrain, and we've had a long-standing presence in core GCC markets, including the UAE.
Over the past couple of years, global financial institutions and asset managers have developed a deeper understanding of the problem and the solutions that exist, and "we're beginning to see some of that thinking reflected in investment allocation decisions and into valuation premia," he said.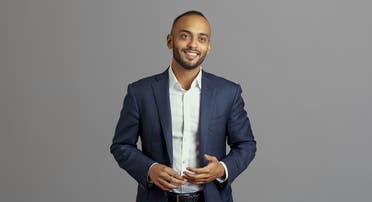 "Much of the global conversation on this topic has focused on climate change mitigation efforts, with relatively less focus on how we can drive progress on adaptation, an equally important but currently underfunded area. COP27 pushed the adaptation conversation forward with the Sharm El-Sheikh Adaptation Agenda, and we will see it continue to be a priority focus area at COP28."
To understand the scale of the adaptation opportunity, Abdur-Rahman points out that Bank of America estimates that the climate adaptation market will be worth $2 trillion a year by 2025. "Furthermore, the Global Commission on Adaptation finds that adaptation is in our strong economic self-interest, suggesting that investing $1.8 trillion globally in five areas – early warning systems, climate-resilient infrastructure, improved dryland agriculture crop production, global mangrove protection, and investments in making water resources more resilient – could return over $7 trillion in total net benefits by 2030."
"The energy transition will demand significant levels of funding, but we believe it will create a lot of value too. The investment community can play a big role in helping to shift 'uneconomic' technologies to 'economic' ones, and we're beginning to see how investments in electrolyzer technologies, to take one example, has pulled that cost curve down, which is in turn making low-emission hydrogen from renewables more cost compelling."
Investcorp's megatrends survey out last month identified Net Zero, Decarbonization, and Renewables as three key investment trends that will define the next 30 years. As part of a broader coalition of other stakeholders from governments to multilateral organizations, deploying blended finance models and other approaches, asset managers will be critical to a fast transition which is going to be both environmentally helpful and economically beneficial.
Thoughts on the upcoming COP28
"We're naturally excited about what COP28 can deliver, particularly given the UAE's track record on delivering on the energy transition," said Abdur-Rahman.
He gives a few examples: The UAE has increased its renewable energy capacity more than any other country in the world over the last 10 years according to the Green Fuel Index (followed by Saudi Arabia), and has also agreed, in partnership with the US, to invest $100 billion to deploy 100 gigawatts of clean energy globally by 2035. Furthermore, in recognition of the fact that the climate emergency can only be addressed by deploying solutions both at home and abroad, the UAE has expanded its blue carbon ecosystems by aiming to plant 100 million mangrove seedlings by 2030 and has invested $50 billion in clean energy projects in 70 nations across six continents over the past decade, with plans to do more over the next 10 years.
Abdur-Rahman said hydrocarbon-based economies, such as the UAE, are investing huge sums towards the energy transition, driving climate leadership, "which I believe demonstrates a firm understanding of the urgency with which both global and regional transition issues need to be addressed."
"What I think you will see this year at COP is the UAE delivering a 'hyper-practical' conference focused on innovating next generation technologies through the rest of this decade – supported by an enabling business and regulatory environment – with a view to deploying these technologies at scale to support a credible pathway to net zero."
Current investment landscape in renewables
What is the current investment landscape in renewables and what is Investcorp's strategy to become Net Zero? "The International Energy Agency predicts that the world is set to add as much renewable power in the next five years as it did in the whole of the past 20 years. In 2022 alone, investment in the energy transition crossed $1 trillion, with renewables accounting for $495 billion, up 17 percent from 2021," revealed Abdur-Rahman.

Energy transition investment has reached a new record as countries and businesses begin to execute on commitments and operationalize their transition plans. Furthermore, legislation such as the Inflation Reduction Act in the US and the recently announced Green Deal Industrial Plan in the European Union, will only accelerate the deployment of clean energy. "It's obvious that the faster we ramp up renewables, the faster we'll ramp down emissions," he said.
"We have a strong conviction in the renewables space, and its core ancillary industries, as we see a market with increased demand, potential for rapid innovation, and a favorable regulatory backdrop, all of which will help to facilitate a fast transition," he said about the Investcorp strategy.
A net zero strategy, however, is more than just about renewables, he clarified, and for financial institutions and asset managers, "the focus must be on what proportion of institutional assets are consistent with the transition – both 'green' and transition-aligned 'non-green' assets – on the one hand, and the magnitude of the carbon reduction impact of those assets over time, on the other."
To deliver on both of these 'value drivers', Abdur-Rahman avers, businesses need to first develop an understanding of their 'business-as-usual' baseline emissions. "This is the approach we have taken at Investcorp with respect to our own carbon footprint, which we supplemented with a detailed environmental audit of our largest offices and data centers to determine what measures could be implemented over time to reduce our carbon footprint."
"We are taking a similar approach with our portfolio companies, where we have partnered with a specialist climate advisor as part of a global portfolio carbon management program. Some of our investee companies have already achieved carbon neutrality, and others now have transition plans in place. The next step will be to support more of our companies to put plans in place, and to help operationalize these plans over the coming years."
A core part of our strategy, he said, "is about building a culture of sustainability," and at Investcorp this is not just about the 'tone from the top,' but about ensuring we are effectively 're-wiring' the firm, so to speak, and re-skilling our staff, "to ensure everyone can critically incorporate sustainability considerations in their day-to-day investing and other work."
Read more:
UAE's COP28 president-designate says world needs climate 'course correction'
Saudi, UAE lead GCC switch to renewable energy sources, strengthen climate commitment
UAE to encourage residents to reduce food waste, take up sustainable fashion