Lunch with Jumeirah's Gerald Lawless: is Burj Al Arab still Dubai's icon?
The chief of the Jumeirah Group, the Burj Al Arab's managing company, claims that his firm's flagship property has not been overtaken by rival landmarks.
Dubai's construction boom means the emirate has more than its fair share of iconic landmarks. Fifteen years ago, before the world's current tallest building, the Burj Khalifa, rose out of the desert, and before the gigantic Palm Jumeirah was created in the azure waters of the Arabian Gulf, the Burj Al Arab stood proudly as the city's most prominent building.
Back then, the colossal sail-shaped hotel, Dubai's primary symbol of glitz and glamor, held the prestigious title of the world's tallest hotel. Yet this record is now claimed by a competitor, the Marriott Marquis – just a 15-minute drive away.
But the chief of the Jumeirah Group, the Burj Al Arab's managing company, claims that his firm's flagship property has not been overtaken by rival landmarks.
The company has no less than 23 hotels in operation - in countries including Turkey, Germany, Azerbaijan, China, and Italy - and 25 more under development.
"You say to anybody that I'm in Dubai, and if they don't know Dubai, they know the Burj al-Arab," said Gerald Lawless, during an interview over lunch in the hotel's Al Muntaha restaurant, situated on the building's glassy crosspiece.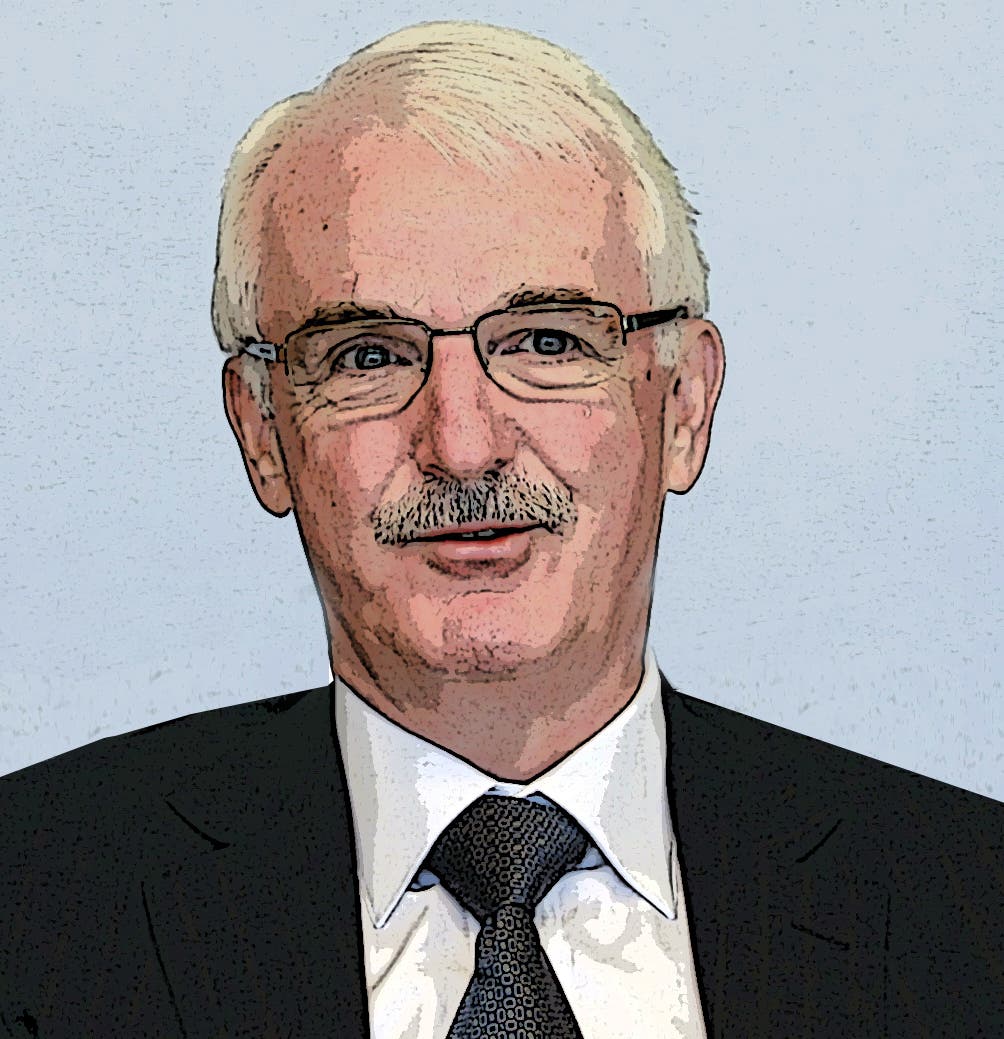 "You see Dubai symbolized by showing the Burj Al Arab [and not the] Atlantis," he adds, referring to one of the many rival hotels in the city which, tauntingly perhaps, is in clear view of our table, at its site at the crown of the Palm manmade island.
While the hotel's "seven star" ranking is a myth, apparently invented by a British journalist when its gilded doors opened in 1999, the moniker conveniently stuck. Today, Burj Al Arab's marketers stand by their slogan of "the world's most luxurious hotel."
Scallops and skiing
To start the meal, Lawless recommends the seared scallops. They are of the hand-dived variety, and the course comes with duck spring rolls, bok choi cabbage, lemon confit and a mysterious seashell and hoisin jus.
Being the boss of a large hospitality company comes with its perks. "I eat here quite regularly," Lawless says.
"I don't have an average day… I probably spend about fifty percent of my time travelling." By business class or first? He laughs, replying "I'm well looked after."
Despite his position, Lawless - who hails from the small Irish city of Galway - claims he is not caught up in the relentless pursuit of the finer things in life. "Luxury is for our customers," he says. When on trips abroad, his assistant books his accommodation online, to avoid competitors lavishing him with upgrades he says are given to rival hotel bosses.
He does, however, have two indulgences: Swiss watches – IWC is a particular favorite – and his yearly skiing trips at a French resort town. He claims to have only missed his fortnightly holiday in the snow once in the last two decades.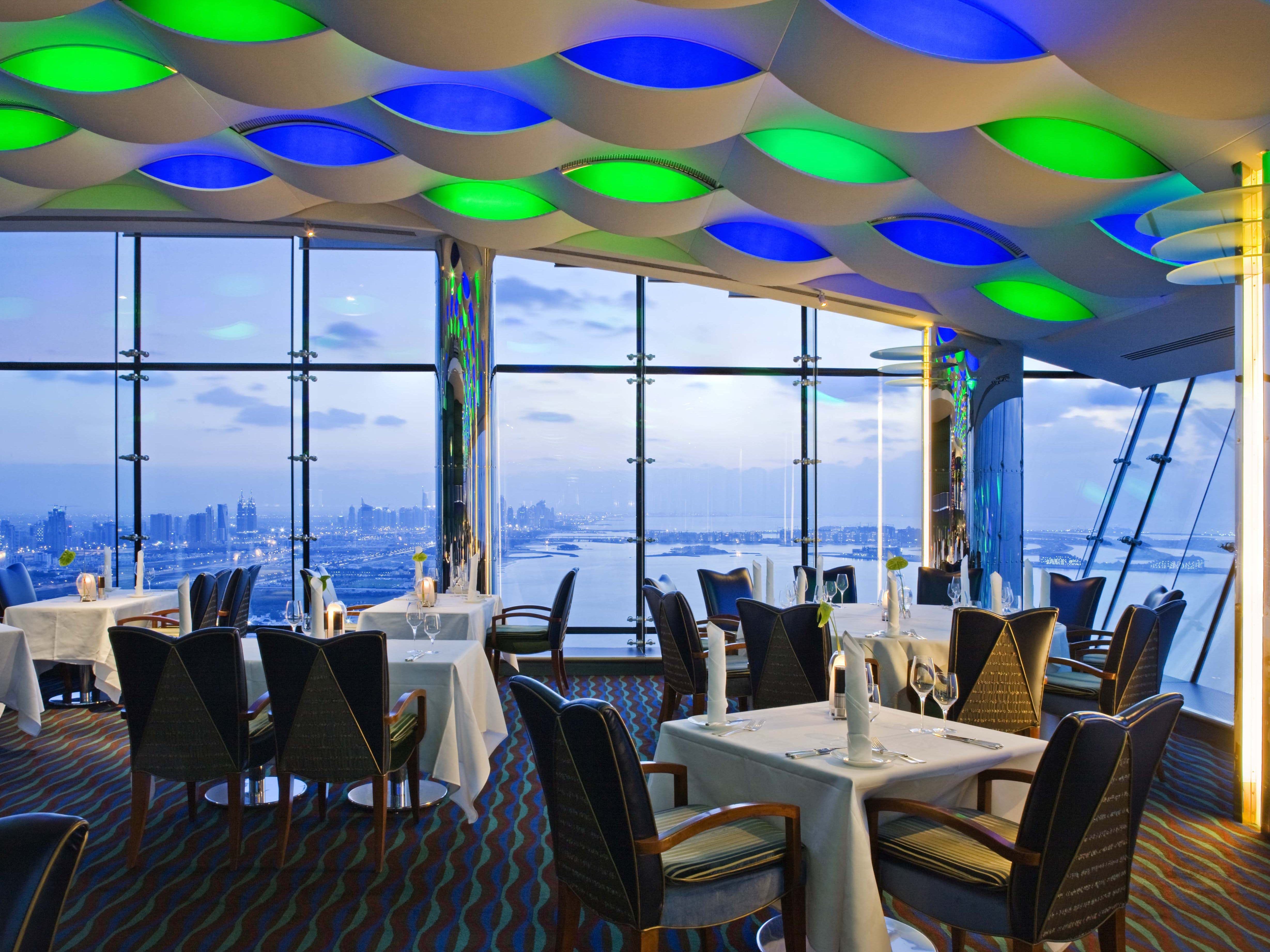 While Lawless often works fairly long hours, getting to the office by 8:30 a.m. and getting home by 7 p.m. - if there are no evening events, it's a far cry from his earlier days with the company.
He recalls setting up the wave-shaped Jumeirah Beach Hotel just next door, right after joining the company in 1997. "I think I worked about nine months without a day off."
While in Dubai, a lot of his everyday work revolves around liaisons with Jumeirah Group's parent company, Dubai Holding. The emirate's investment vehicle, majority-owned by Dubai's ruler Sheikh Mohammed bin Rashid al-Maktoum, has in its portfolio Dubai Properties Group and local trade zone giant TECOM.
Lawless, 63, is not a believer in taking shortcuts to the top. In his long career, he has worked in only two companies: the London-based Forte Hotels group for 23 years, and then Jumeirah.
Does he have any advice? "Always a hard question to answer without sounding sanctimonious," he says, as an enormous white grand piano plays in the background. "I don't know who said it but he said it very well: if you do something you love, you'll never work a day in your life."
However, being discouraged early on in a job is not always a deal breaker, he adds. "[If] after a few weeks, you don't like it… Stick with it, give it a fair amount of time before you decide it's not for you. But if you decide it's not for you, get out. Do something else. But you have to give it an opportunity."
Wagyu and wealth
With the arrival of the main course – seared wild sea bass for Lawless, Wagyu beef fillet for this reporter – the conversation turns to Jumeirah's strategy in Dubai's increasingly crowded hospitality market.
Earlier this month, a London-based analysis firm warned of an oversupply of hotel rooms and commercial space after Dubai's Expo 2020, concerns echoed by the prominent Dubai-based businessman Khalaf Habtoor. The upcoming expo is hotly anticipated by many of the city's captains of industry.
"So far we've been able to absorb all these new hotels which are opening," he says.
"We've got to keep giving people reasons to visit here. We've got to keep getting new markets, and I think that Dubai has been exceptionally good at that," he adds, referring to the city's position as a global transport hub - with giants such as Emirates Airlines at the helm.
While some analysts have pointed towards a need in Dubai for more budget hotels, instead of the usual five-star offerings, Jumeirah Group has shown little interest.
Earlier this year, the firm announced that the first hotel under its new brand Venu, which has only four stars rather than the usual five – would be built on Dubai's man-made Bluewaters island, situated just off the coast.
"We haven't planned right now below four star [hotels]," he says. "I think also, while budget hotels will be necessary, you've got to leave it to the market to see how it's going to go, and the investor market."
While Dubai's government has rolled out incentives for lower-end hotel owners, such as two years' relief from municipality fees, the incentives are "relatively mild," he says.
With regional political tensions, falling oil prices, and a sharp decline in the Russian travel market, some analysts have predicted a bleak outlook for Middle East markets this year, with Dubai in particular predicted to take a heavy hit.
Coffee and caution
Yet Lawless says his firm's own figures have held up.
"Our own figures are about even with last year… so pretty well flat," he says, adding that any market slowdown is offset by Dubai's consistently above global-standard hotel occupancy rates. "The rest of the year is looking very good."
But while Jumeirah Group is well established on its home turf, it is also casting its eye over the Arabian Gulf. Does Lawless feel, as one UK-based executive put it, that Iran is one of the last remaining places "short of Mars and the moon, where there is significant opportunity"?
Yes – but with some caveats. "We have to accept that Iran hasn't opened up yet," he says. "Some of the information that we're getting about the progressive relaxation of sanctions will actually be quite slow. Which is worrying, because to me, Iran is a natural opportunity."
Dubai alone has 612 hotels, with 160 more set for completion by the end of next year. In contrast, Iran's capital Tehran - a city with around four times more residents - has fewer than 100.
His firm is currently "talking very seriously" to a number of parties in Iran, said Lawless, although he declined to go into detail.
Lawless has a reason to be both excited and concerned with Iran. While Jumeirah Group had said for years it would enter the Russian market, managing a hotel first in St. Petersburg and then Moscow, recent events – and the subsequently wary Russian investors - have delayed the plans.
"That's one of the problems you have with tourism," he says, as coffee and dessert is ordered. "You're always at the mercy of what's happening geopolitically."
The meal comes to an end. Lawless orders a humble Americano, while this reporter requests a cappuccino, which as it turned out, comes speckled with gold flakes and a large hotel logo sprinkled on with cocoa powder. At the Burj Al Arab, subtlety is seldom the order of the day.