Lunch with APICORP's Aabed al-Saadoun: riding the low oil market
The inevitable question on the future of oil prices - asked by business reporters everywhere - quickly comes up
While much of the world watches oil prices sink to the lowest level in over half a decade, Aabed al-Saadoun, the chairman of a large Saudi-based multilateral bank established by top Arab oil producers, seems calm.
As well as spending time supervising the Arab Petroleum Investment Cooperation (APICORP's) operations, Saadoun has two other roles.
He serves as the deputy minister for companies' affairs at the Saudi oil ministry - which takes up most of his time - and holds positions on the boards of the Saudi Industrial Development Fund and the Saudi Arabian General Investment Authority.
The demands of his work leave the 43-year-old little room for relaxation. He appears surprised at the question. "There's no time," he says. "I'm trying to practice proper fitness, so other than this and socializing there's no other hobbies."
And it has been a long day for Saadoun, who hours earlier met with the energy ministers of Saudi, Bahrain and Egypt and other high-level delegates at a company conference in the Bahraini capital Manama.
We meet in a function room on the sidelines of the conference, held at the glitzy Ritz-Carlton hotel, a popular venue for high-level forums in the tiny Gulf state.
After a hefty lunch earlier of succulent roast lamb, exquisite salads and large wedding-style tiered cake - made to celebrate APICORP's 40th anniversary – neither Saadoun nor this reporter have much appetite. He opts for a glass of carrot juice and a helping of melon slices.
Inevitable question
The inevitable question on the future of oil prices - asked by reporters snapping at the heels of anyone qualified to speak on the matter - quickly comes up.
"We're going to get some corrections," he says, pointing to forecasts of an uptick next year. "Low prices are unsustainable as they are not good for neither the producer nor for the consumer."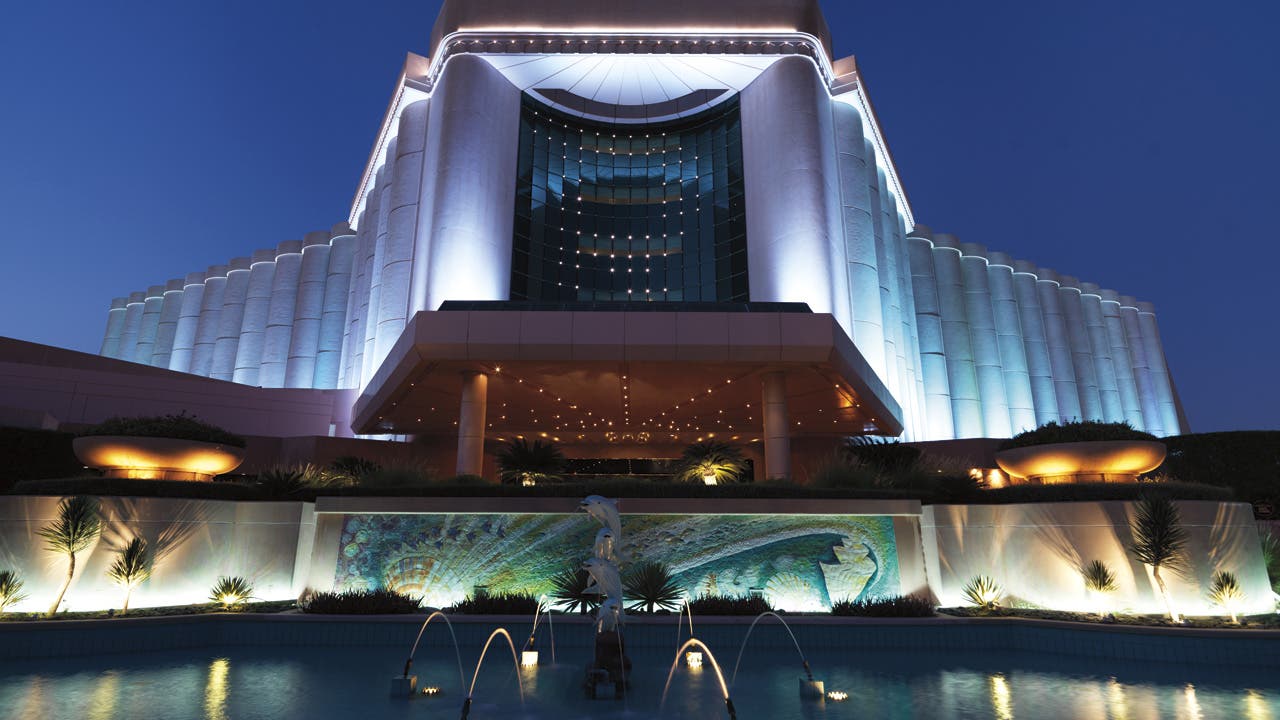 However, the Middle East's turbulent geopolitical situation serves to make predictions difficult, and far outside the realms of "tangible dynamics of supply and demand," he added.
Once hampered by years of sanctions, Iranian authorities have said they intend to make a major return to the world crude market early next year, when the West is expected to halt its curbs on exports from the Islamic Republic.
As soon as the sanctions are lifted, Iran has said it will increase its production by 500,000 barrels a day, followed by large increments throughout the year.
Iran - also an OPEC member - currently exports 1.1 million barrels of crude oil per day, enough to be considered a key player yet far below Saudi Arabia's roughly 7 million barrels per day in exports.
But Saadoun, whose Saudi petroleum ministry boss Ali al-Nuami called on the same day as this interview for greater unity among Arab oil-producing states, does not believe that Iran will be able to meet its ambitious crude export targets.
"We believe the marks that Iran can put in the market by year 2016 will not exceed 300 to 400 thousand barrels," he said.
"There are a lot of challenges, a lot of issues that need to be resolved within the sector of the oil sector in Iran… that would require time, policy setting, and also a complete obedience to the agreement [of the] sanctions."
In the midst of the rocky oil market, which could see further lows if OPEC member states meeting in Vienna next week decide to keep the pumps flowing, APICORP plans to diversify its business.
Shielding from low oil
"Our objective [is to see] how we can shield ourselves as much as possible from the technicalities and the instability in the oil market," he says.
APICORP has teamed up with partners to launch investments in fields including shipping and power generation, which Saadoun says are largely unaffected by the "technicalities" of oil prices.
Based between the sprawling Saudi cities of Dammam and al-Khobar, an hour's drive from Bahrain across the enormous King Fahd causeway, APICORP holds around $6 bln in assets.
The bank works to develop and finance energy projects put forward by members of OAPEC's 10 member states: Saudi Arabia, UAE, Qatar, Kuwait, Bahrain, Algeria, Egypt, Iraq, Libya, and Syria.
It claims to have sustained profits over its entire forty years of operations. APICORP forecasted last year that energy capital investments in the Middle East and North Africa will need to reach $685 bln over the next five years to meet anticipated demand.
APICORP's projects this year include the issuing of a $500 mln five-year Sukuk on the Irish Stock Exchange in October, as part of its plan to issue $3bln in Islamic bonds over an unspecified time period.
Oversubscribed
The firm has a Moody's credit rating of Aa3, an upper-medium grade.
The firm said in a press release that the bond was oversubscribed by 1.7 times, with a total order book of $832 mln from over 40 investors. In March, it also secured new financing through a two-tranche Shariah-compliant loan totaling $950 mln.
Saadoun indicates he is optimistic on APICORP's future – regardless of future energy market woes.
"We've raised the capital of the company from 750 million to 1 billion dollars last year by capitalizing the retained earnings from the company," he says. "We're still going to continue till we reach a capital of 1.5 billion dollars in two to three years to come."
Saadaoun rule's for success are simple. "He has to have focus, where does he see himself in 5 years 10 years or 20 years in time." A second tip is for the budding professional to take responsibility for roles and responsibility. The third and final tip is what the APICORP chairman refers to as "multilateral adaptation."
"That's something that is very important," he says. "I'm an engineer, but also I'm in finance so the skills that the professional needs to raise and develop [will] play a vital role in his career."