Lunch with Flash's John Lickrish: how to bring superstars to the UAE
Since setting up Flash Entertainment eight years ago, John Lickrish's list of event headliners reads like a celebrity Who's Who
Abu Dhabi-based events boss John Lickrish is more than used to rubbing shoulders with A-listers. And he's got plenty of compliments, and a few off-the-record condemnations, for the celebs he's met.
Stevie Wonder is apparently "the coolest guy in the world," while the "lovely" Shakira - popular in the Arab world in part due to her Lebanese roots - is "down-to-earth for such a glamorous person."
Justin Timberlake? "We have some mutual friends."
Since setting up Flash Entertainment eight years ago, Lickrish's list of event headliners reads like a celebrity Who's Who: Paul McCartney, Madonna, Beyonce, Kanye West, and Britney Spears, to name just a handful.
But bringing a world-famous act to the UAE - especially for the first time - is a process that commonly moves at a glacial pace.
Some artists take 5 or 6 years from to make it over to the UAE, while others take as much as 8. The hardest act to bring in was British megaband Coldplay, who came for the first time in 2009 after a fraught, bitter negotiation process, marked by multiple-party negotiations and what Lickrish refers to as "disinformation."
"Everything is a negotiation," he says.
While Lickrish appears to be thriving in his industry, he says he would not recommend the "cut-throat" events business to anyone. "Don't do it. Don't do it," he adds.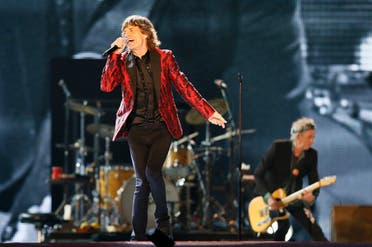 "You've got to be passionate but disconnected… you need to be on the business side of things and it's hard to make business with artists you don't appreciate."
Lickrish is speaking during a sit-down interview at a restaurant in Abu Dhabi's Park Rotana complex, a stone's throw from his office at Abu Dhabi's media freezone Twofour54. He says that the restaurant's convenience and buffet option make it a continuously tempting lunch spot.
"He's always coming here," one of the waitstaff told this journalist shortly before the familiar subject walked through the door. Then, the first noticeable thing about the events boss is the way he dresses.
His hairstyle is that of the consummate executive: neatly combed, with a prominent side-parting.
But the 47-year-old's tastes in monochromatic outfits - black-and-grey camo sweater, slim black cargo pants, black-rimmed Gucci glasses, shiny black double-monk strap shoes and an incongruously white Apple Watch - suggest a rather different story.
Lickrish starts his meal with a hearty bowl of minestrone soup from the restaurant's fairly standard buffet layout.
Since its founding, Flash Entertainment has hosted 2,800 concerts, sports, comedy and cultural venues. Back then, Lickrish was one of just two employees. The firm now has around 60 full time staff, as well as thousands of temporary hires during huge events.
The company organizes sports, comedy, cultural and music venues - including Yasalam, an entertainment extravaganza set around the city's annual Formula One hosting.
Minestrone and margins
Flash is owned by the Abu Dhabi government, known for its command of one of the world's largest sovereign wealth funds. But according to Lickrish, such privilege doesn't give him the power to write blank checks to bring in dazzling new acts.
"Just because our owner may have vast resources it doesn't mean they have given me access to their funds," he says.
Most of Flash Entertainment's events - and by extension, a majority of concert venues in the UAE - are held in Abu Dhabi, which some organizers claim has lower taxes and less bureaucracy than neighboring Dubai. As well as lower costs, Lickrish says that people have become used to major events being held in the capital.
Flash Entertainment is part of "a very consolidated group of government entities that work together. So I think for us it's much easier [as] we know the system," he says.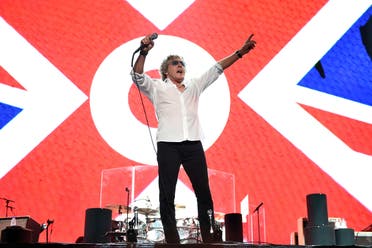 Lickrish creatively deflects questions of a more confidential nature. Will we be seeing any huge new shows in the UAE soon? "Bringing back Elvis." What's the most he ever paid to bring an act to the UAE? "Between one and 50 million."
"I don't care how much we pay, [to bring an act to the UAE] we pay however we have to pay as long as our returns are greater than our expense," he says.
He will, however, talk percentages. Events organizers around the world work on slim profit margins that sometimes hover at around 3 to 5 percent, although Flash's diversified portfolio enable a less risky - but still "very slim" - 10 percent.
"It's a high risk, low return business, because it is so popular and people endlessly want to be getting into it. And as the artist fees have kind of gone up due to the industry's shifting into live events, those margins are being squished down or squished up," he says.
Low margins also put limits on the personal luxuries of stars flying into the capital.
Common industry folklore points to diva-like demands from artists, such as police escorts, all-white furnishings, ironed carpets, and even backstage bowls of M&Ms with the brown ones removed.
"We've had artists who come in and lie in bath tubs and make sure it's the right length, and lying in [the hotel beds] with cushions under their head," he says. Their entourages can be even worse.
But if the A-lister's requirements are not specified in the contract "then we tend not to do it," he adds.
And on the big night, horror stories from circumstances unseen by even the most seasoned professionals are legion.
Back in 2013, during a concert headlined by superstar rapper Jay Z, one of the generators shut down and clipped the entire electrical system. "Even though it shut off for two seconds, [it] powered down all the equipment so that was a 20 minute delay."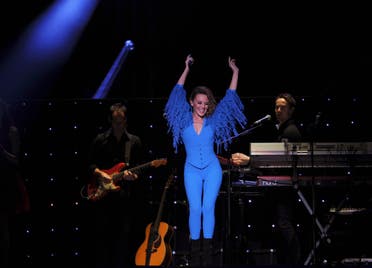 Then there was a thunderstorm during a Coldplay concert, causing a long delay and furious fans, and a pitch invasion at a sports event from a man who had faked being physically challenged in order to get closer to the field.
"At every event, nothing goes to plan," he says. It's really how you react and how you deal with it [that matters]."
Buffets and barcodes
Lickrish disappears into the rows of the silver buffet trays to get his main course. This reporter chooses fish and chips, ordered from the à la carte menu.
"That's pretty much the big meal of the day, I don't have breakfast," he says, speaking over a plate loaded with fish, pine nuts, dried cherries, carrots, chicken, salad and marinara sauce.
Back to business. Flash has worked hard to cut down on the decried practice of ticket scalping – where early buyers snap up tickets with the sole intention of reselling for a higher price.
Surprisingly, ticket forgery is a far bigger problem that Flash has attempting to solve using barcodes and holograms.
As concert venues in the UAE are normally very temporary structures rather than fixed-capacity venues, Lickrish says he's able to beat the touts by simply adding more seats.
"If you were in the States, you have the seats and the place, and all you can do is adjust the price… so we have a lot more weapons under our disposal to kind of manage that demand," he adds.
In his free time, Lickrish enjoys playing golf and training with weights. And he's eager to talk about his prize possession: a 1976 Chevrolet Camaro SS in flaming red. It's not a daily driver – that role is performed by his rather more workaday BMW 335 – but he speaks of it with pride.
Similar models commonly fetch around $30,000, no small sum for a car that, as Lickrish claims, "spends more time on the shop that it does on the road."
But Lickrish is satisfied at how far he's com since he started out in the industry 22 years ago, in his homeland Canada. "I used to pick celebrities up from the airport and drive through customs or whatever," he says. "You know, I've had my fill of doing that."