Lunch with Dubai top lawyer Essam al-Tamimi: the future of UAE law
One of Essam al-Tamimi's heros, as he has repeatedly said in interviews, is lawyer-turned-president Abraham Lincoln
Essam al-Tamimi, the founder and chief of one of the largest law firms in the UAE and the region, lives by a key principle he's learned over the past two and a half decades in the business – to never say "maybe."
"Clients hate the word," he says.
His firm, Al Tamimi & Co, operates in nine countries around the region, including Saudi Arabia, Egypt, Iraq and Kuwait. The firm works in various sectors of corporate law, from arbitration, mergers and acquisitions, to financial crime – Tamimi's range of clients, he says, all appreciate his policy of not mincing words.
The interview takes place at Roberto's, an Italian restaurant tucked away in the grey forest of glass and granite that makes up Dubai's upscale DIFC financial center complex.
Over a starting plate of burrata cheese and cherry tomatoes, which he soon douses with olive oil, Tamimi has plenty to say on his country's legal system. And with the UAE government using his firm's services to help draft and amend many new legislation, mostly in the commercial sector, he's well qualified to comment.
"The UAE has been rapidly working on legal reforms," he says in a genteel manner, with an accompanying pause that suggests a long answer is to come. "Whether there is a need [for more] to be done… the answer is yes."
Since the global tumble in oil prices, Gulf states have looked to make adjustments from a looming economic downturn. By the end of this year, UAE's central bank is expected to impose new rules to prevent taking the kind of risks that led to the 2009 financial crash.
Many current central bank laws, Tamimi notes, date back to 1979, making the need for amendments and additions ever more crucial. And due to the often tricky and time-consuming process of navigating cases through the UAE's courts, many firms have long opted to use the DIFC's courts.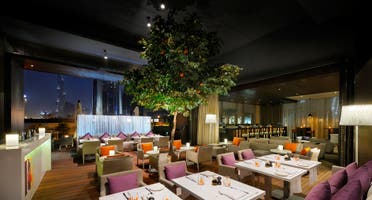 "No one will ever imagine having a common law system applied [as is the case with the DIFC courts], [yet] today a number of cities around the world are actually copying this model," he says, citing the example of Singapore and countries in Eastern Europe and South America setting up similar systems.
Faster legal reforms in the main judiciary system, Tamimi said back in 2014, could serve to make the DIFC courts redundant. Two years on, is the country any closer to this happening?
"I think that will be a few years to come," he says.
Last month, the UAE government rolled out a series of new ministries, including posts for happiness and tolerance. It is also exploring plans to reduce bureaucracy by outsourcing many services to the private sector.
Tamimi is optimistic at the changes made. "I'm really hoping that one of the assignments of the new cabinet would be to list those laws that need to be revised or enacted and go through them," he says.
Disruptive game
The last few years have seen the continual rise of so-called 'disruptive' companies, such as the San Francisco-based taxi-dispatch app Uber, and Airbnb, which offers short-term accommodation rentals - often in private homes. In many countries, the two firms have angered long-established industry bodies, and in some cases fallen foul of regulators.
While Uber, and its local equivalent Careem, have proven popular in the UAE, the firms appear to fall within a legal grey area. Uber and Careem told Al Arabiya last month that they were currently working with regulators for a solution. And although landlords can theoretically list their property Airbnb legally in Dubai, certain stringent conditions must be met.
Tamimi weighs in. "[The UAE government] will help but it will also basically put more restriction," he says, noting what he calls a "lost war" between the speed of technology and the pace of government legislation.
"Item one for any government is security. You cannot let somebody come, stay in somebody's bedroom and pay him over the internet. That's breaching the security of the whole country."
Tamimi believes that the UAE's position as a trade and investment hub will push authorities to let 'disruptive' firms operate – but within certain restrictions. "To be part of a regulatory environment is a healthy thing," he says.
Our main courses arrive. Tamimi gets started on his well-seared Norwegian cod fillet, and shortly adds several large splashes of olive oil. This reporter's own order – a soft, slow-cooked lamb shank, is also in need of enhancement. Halved lemons, which come wrapped in muslin, arrive shortly.
The conversation turns to social media. Last year, the TRA, the UAE's telecoms regulator, began monitoring social media networks as part of a crackdown on behavior deemed inappropriate.
The UAE's punishments for misusing social media networks can lead to hefty fines and jail sentences. For instance, taking a photo of someone or keeping the image in your possession without consent is considered an offence.
Although Tamimi describes the laws as "tough and harsh," he believes they are justified. "If people want to use social media for business, entertainment or fun, its fine, but don't invade people's privacy," he says.
Some proposed legislation that is keenly being watched by expat entrepreneurs across the UAE are the plans to relax ownership laws. In the UAE, companies located outside a free zone require that at least 51 percent of the business is held by an Emirati partner.
Last year, the UAE economy ministry said it was at the advanced stages of allowing full foreign ownership for firms outside free zones – but only in certain sectors. Tamimi says the current rules have created a "vacuum."
"I don't think it's so important to have 51 and 49 [percentage of ownership split] in the grocery shops or a mechanic. Those business are not a big significant to a foreign investor or to the economy," he says.
"But tomorrow if you're telling me there's a high tech industry the investor is going to spend a billion dollars in, I think that should accommodate for 100 percent ownership. And I believe the investment laws in the UAE will cater for this."
The three criteria for firms that could be granted full foreign ownership will likely be those that recruit Emiratis, and that attract capital and talent, he adds.
With the main course over, the conversation turns to lighter topics. One of Tamimi's heros, as he has repeatedly said in interviews, is lawyer-turned-president Abraham Lincoln. With an extensive list of government contacts built up over decades, does he harbor political ambitions?
"No. For a simple reason. I like what I do. I'm very much a lawyer," he says firmly. "I cannot be a politician, I'm a lousy diplomat."
Despite his busy schedule, which sees him stay up until 1am to catch up on work papers and finish emails, the 54-year-old has plenty of interests.
"My ex-wife used to tell me I have too many hobbies," he says, laughing over his espresso.
Tamimi enjoys raising horses on his farm, fishing, and spending time with his three children. He also reads "very light" books, "things that you learn something from in life."
His current read, "Eat, Pray, Love," a 2006 bestseller where a US author recounts the spiritual lessons learned from travelling around the world, seems to fit the bill well.
His eyes light up over a discussion of his biggest passion: his stable of 140 classic cars. He's even built a website, where his the cars are neatly photographed and categorized.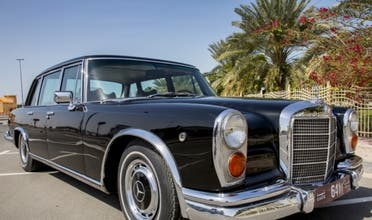 One of the favorites is the rare 1971 Mercedes 600 Pullman, which, as his site notes, was beloved by dictators, royalty and movie stars of the era.
There's only one snag - the warehouse in Dubai's industrial al-Quoz area where Tamimi stores the cars is running out of room. "I'm building a new one in the farm," he adds.
Shortly before the interview winds to a close, Tamimi is keen to discuss the UAE's "huge" need for local lawyers. Many higher-ups in the private and government sectors are "dying for a good local lawyer." He adds that he regularly advises the children of his friends to join the profession. Those who are bilingual have a particular advantage.
When it comes to passing on advice to the next generation of lawyers he eagerly hopes for, Tamimi says that there's three important things needed: "Discipline, training, and aim high."