Lunch with Sam Barnett: Of content, consumers and containing piracy
MBC Group CEO highlights ways through which he ended up running 'the most successful media company' in the Middle East
It is not easy to get Sam Barnett talking about himself. But the CEO of MBC Group was more than willing to discuss the organization, the industry and more, despite the din in the office cafeteria last week.
MBC employees are used to Sam's lanky frame walking around in the office and he almost goes unnoticed inside the canteen. That is why this appeared to be the perfect setting.
However, as he pondered over a rather tricky question, a group of noisy co-workers on the adjoining table added to the cacophony. I wanted to request them to lower their voice. But Sam reigned me in. The fun and frolic was fine with him as far as I could hear him speak.
It seemed Sam didn't want to impede the very environment that he has helped build in the organization.
The noisy background was also symbolic in a way. In the 14 years that Sam has been around in this 25-year-old media conglomerate, he has managed to maintain his focus on the job at hand, despite the turbulence in the region and the industry.
The beginning
Sam made a smooth transition from management consultancy in the UK to media in the Arab world. "I was once working with a company who landed the job of writing a business plan for MBC, who at that time wanted to launch a new channel," he reveals.
"So I came out from London to Dubai and led that project. I got to meet with Sheikh Waleed [MBC Group chairman] and a number of people from the management. I clearly enjoyed my time with them and they can't have had a bad impression of me," says Sam.
That was when MBC was looking for someone from a commercial background to work on the operation side. It clearly appeared to have worked both ways. "I was looking for some more excitement and a bit of an adventure. Life in London is okay but what Dubai and MBC was all about was clearly attractive."
The move to Dubai brought MBC closer to its audience and advertisers. "It got a better cost structure and then that combined with the boom years of growth from 2002 all the way through really enabled MBC to grow quite spectacularly."
From one TV channel and a radio station, when Sam joined in 2002, the group today has more than 20 TV channels and several other platforms, reaching an estimated audience of 120 million.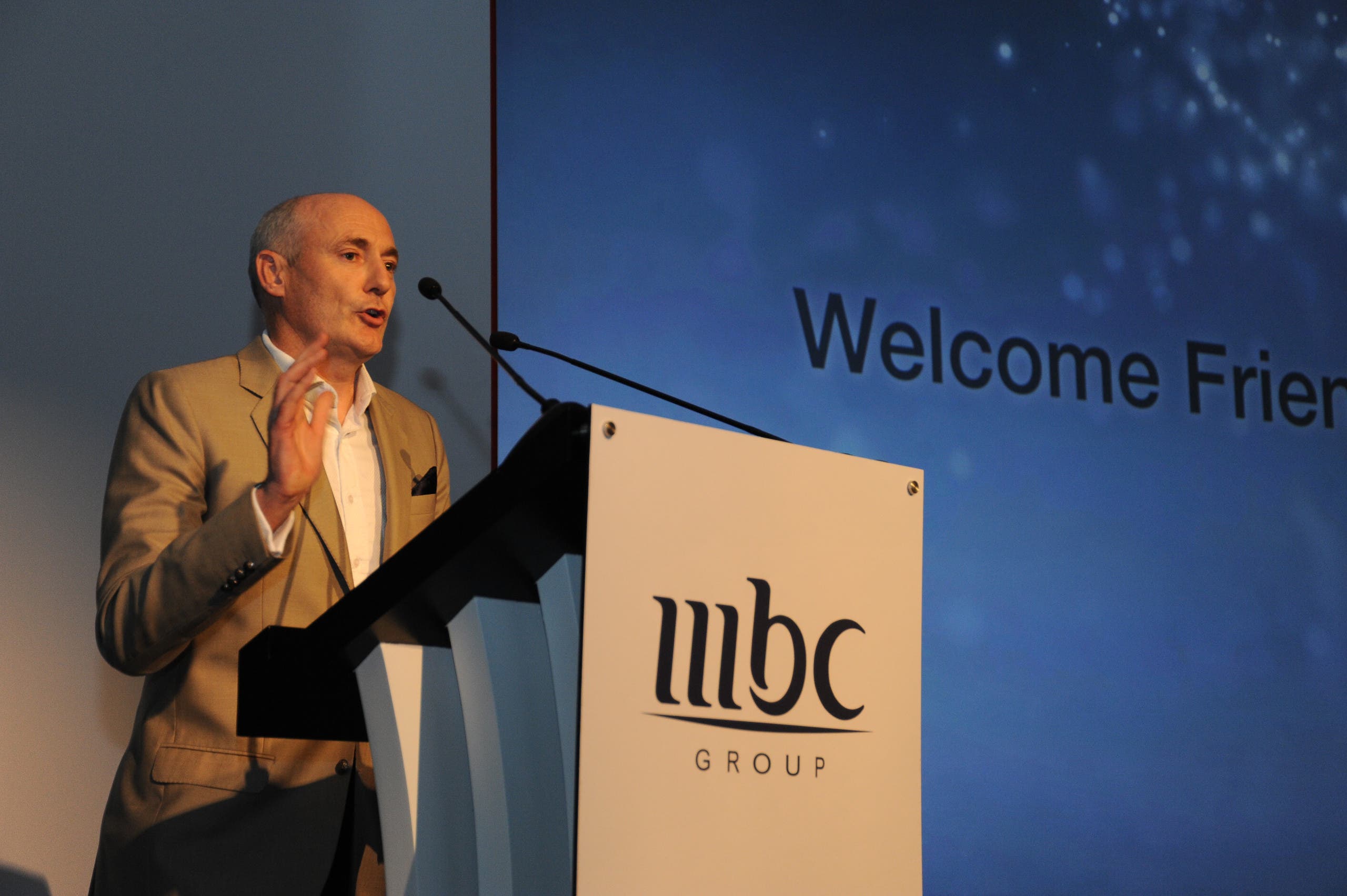 More ups and a few downs
Given the environment, the organization needed to chart its own course. "When you have an organic growth strategy you are going to experiment and innovate and try a lot of things". In MBC's case, Sam somehow figured out when to accelerate.
"If you see a spark of success, you throw the petrol and try and make the fire grow quickly. And if you see things that are not going to work, then you stop them." This became MBC's guiding principle.
Yet, looking back, understandably, not everything has worked. The group launched MBC2 in 2003 and it became successful as a home of Western movie channels. However, the English news component wasn't doing so well and eventually Sam had to stop the project.
Battle against piracy
Among the many challenges on the way, piracy brought Sam's best to the fore. "We are a free-to-air player so piracy impacts us in slightly different ways," he says. His most noticeable contribution to the cause was facilitating the coalition of legitimate players in the industry.
It started with identifying pirate channels from legitimate ones and then asking satellite owners to deal with the good guys. "When you offer them that choice, most people stop dealing with the bad ones," he says.
"You cannot win a piracy war, you only win piracy battles." Sam says he was strong on this because piracy was destroying the media sector in countries such as Egypt.
"Egypt is important to us, we work there, we have 500 employees and a big business there. We would like to buy more Egyptian content. But the pirates systematically diminish the value of the output of the Egyptian movie industry and the series," he says.
All things ephemeral
It is not surprising to know that watches, cars and food are not Sam's big things. "Sports is a big part of my life," he says when asked about his favorite ways to de-compress. "I get into sea each morning and swim long distances."
Sam has competed in a 250 km run and wants to be the first man to swim around "The World" – man-made islands in Dubai. "If you swim around the outside the islands it is 24 kilometers and I think one woman did it in 2012, but I'm not sure there's a man who's done it yet. So this is what I'm training for at the moment."
Sam maintains that there are an infinite number of ways that companies can fail. "With its 3,000 people from 65 nationalities and different professional backgrounds, there are a lot of ways MBC could be chaotic. And there are only a few finite ways where we end up running the most successful media company in the Middle East," he says. To Sam, that's interesting.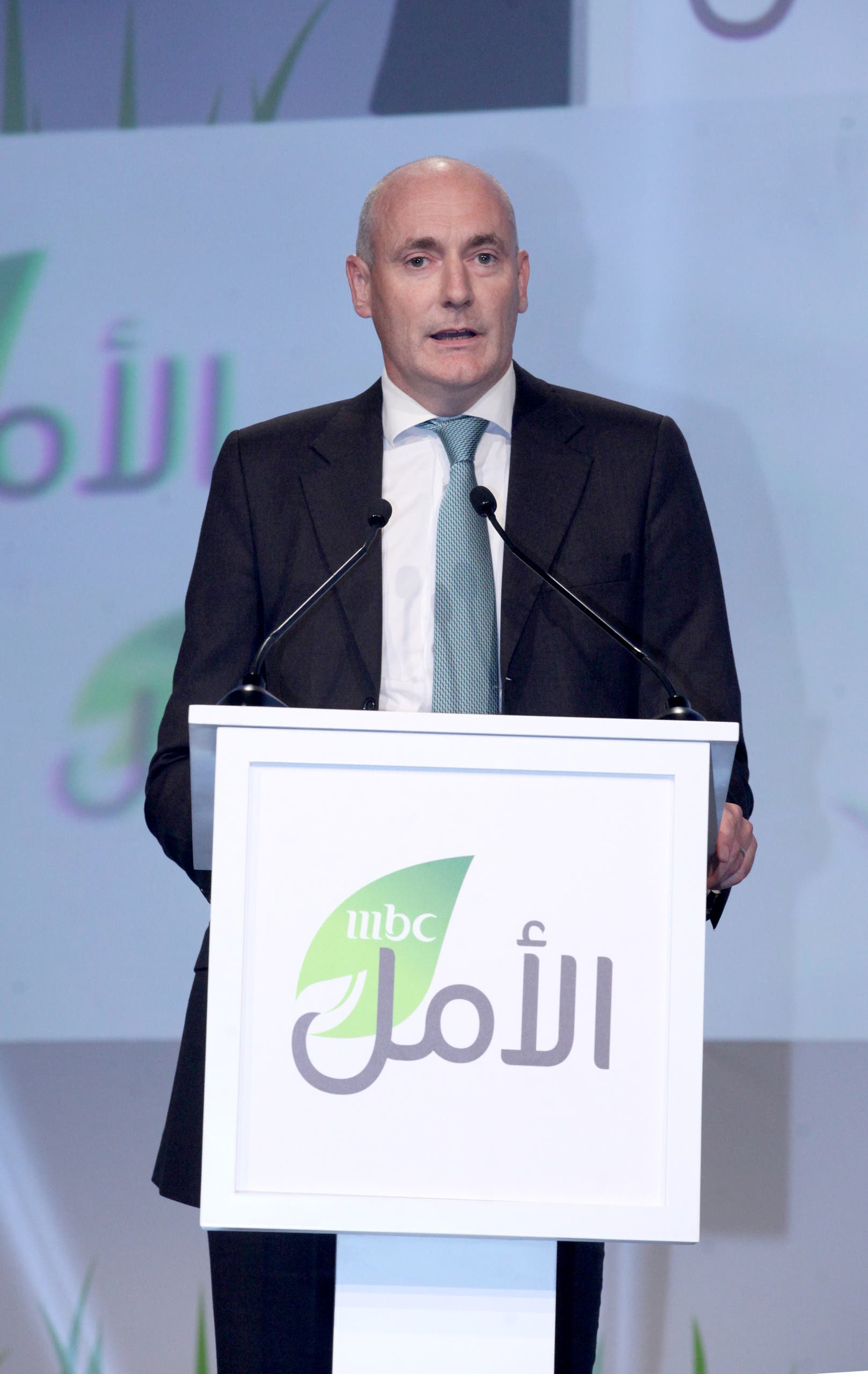 The red line
Sam has left his own mark on the organization in several ways. For instance, he went against the practice in the region of paying different salaries to different nationalities.
"MBC can only succeed if we work on a merit-basis and give everyone the same chances and treatment," he says. Sam emphasized that he was not going to run an apartheid system i.e. paying certain people more than others based on where they were from. "Basically, that's a red line."
Leadership ethic
Sam has a fairly pragmatic view of the term leadership and believes that basically everybody has to lead. "It's really how you operate with other people. If you want someone to act and behave in a certain way, then you behave that way yourself," he says.
This work ethic seems to flow from the top at MBC. "That's the way Sheikh Waleed deals with me and he's very open and transparent. That's the way I like to be treated and I'm sure other people like to be treated in the same manner."
Does he enjoy cooking?
"My wife is French, half of my family is French. Do you think they will let the English guy cook?" Sam throws the kitchen sink at my last question.