What remains to be said about an unassuming woman entrepreneur and a self-confessed global citizen who was born in Cairo, grew up in Tanzania, Kuwait and London and spoke Swahili before any other language. A lot really. As impressive as this might sound, that's just the start, there is a lot more to Amira Rashad.
She has been through the peaks and troughs of the dotcom boom-and-bust cycle and emerged having learnt "more from the bust than the boom". She believes in women empowerment - devoid of the rhetoric though - as "women could be in boardroom and still not be heard".
Despite the challenges, Amira's rise can be termed as phenomenal. She has come a long way and proudly owns all of her past – good and bad. And she is ready to put these skills and experiences to good use, as founder of a soon-to-be-launched venture, BulkWhiz. More on that later.
Amira's pedigree can easily be tracked down to her liberal upbringing in a dual career household and a world-class education. She studied at Harvard Business School, The University of Salford and The American University in Cairo.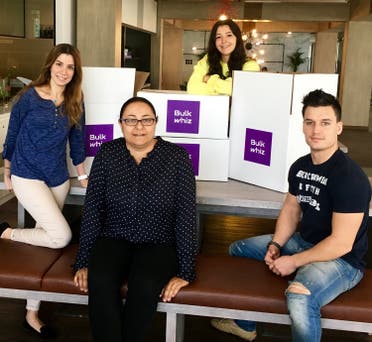 Career woman
She climbed the corporate ladder working at giants such as Yahoo [Head of Audience and Media Network], Facebook [Head of Brand, Middle East North Africa], and Booz Allen. She also counts Pepsi, P&Gs and other established multi-nationals of the world among her long list of clients.
Amira's is also not a stereotypical story of a Western-educated entrepreneur who made it big in the Middle East. She moved to this part of the world because of family commitments, and soon sensed something changing in this market. That change, in her own words, was predominantly around e-commerce.
Most refreshing is Amira's message, and practice, of a work-life balance. "My goal in life is to have successful children and a successful family. But I believe that in order to do that I have to be a strong mum," she says.
She hastens to add though that being a career woman is not the only way to do it. "Rather what is needed is the conviction that you are doing it for a reason". That somehow created a prototype in her mind on how to go about it.
"There was never one way to do it. It was always, make your call, create the environment to do that and own it and run with it".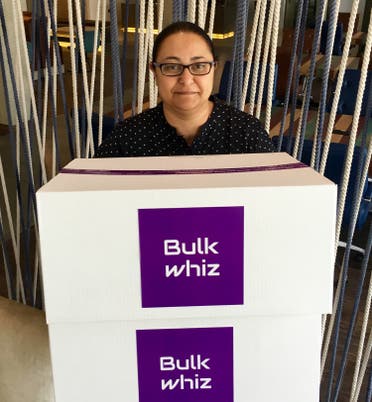 Technology and consumption
She may be reluctant to make judgments on personal preferences but having worked with corporate giants, riding on a wave of technological advancements, Amira is uniquely placed to make a judgment of a different kind.
Amira almost nonchalantly puts things into perspective regarding the use of technology in business and society. "Nothing succeeds from a technology perspective unless it serves a huge need," Amira says. For her, Facebook and other social media aren't just a phenomenon; they serve the needs existing today both socially and commercially.
She says technology is just a facilitator with its own set of pros and cons. "Even in the real world I can choose to watch a lot of TV. We should think of technology as being tools that we wield power over and not the other way around. It's about getting ahead of the technology".
So where does she go from here? Amira says it goes into e-commerce in a very serious way as technology can address a lot of today's needs - both from the consumer as well as businesses themselves.
This is where technology comes in as facilitator luring people to gravitate toward it. "E-commerce will become 20-40 percent of the market. I don't look at e-commerce as a different market, it is the same market facilitated by technology and intelligence for consumers as well as businesses", says Amira.
This synergy is what forms the core of Amira's soon-to-be-launched venture - the BulkWhiz. She looked at a number of issues surrounding the needs of households such as – how big are is the average family here? What do they buy, how do they buy?
One of the main aims of BulkWhiz will be to provide Moms in the region with a service to buy bulk items that are difficult to carry because of their weight and size. The site will also enable people to customize their shopping to buy items you don't necessarily need to get every week.
"We are creating something called 'matching engine' that is artificial intelligence driven that would do the math for you, depending on what category you are buying", she says. Amira says the idea is to create a shopping list for things that are non-perishables no-brainers such as toilet paper, for instance. "You put them on a shopping list and forget about it".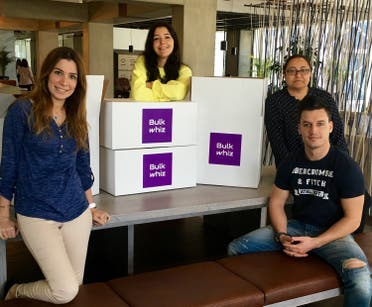 Look back in anticipation
As she charts another course, Amira is conscious of the changing dynamics. "Having been a marketer for more than 25 years, and having dealt with consumer products and media and so on, I am very cognizant of whether my money is giving a return on investment that I wanted to. From a consumer perspective, I do not want to be inundated".
Adding cultural dimension to the argument is what probably makes Amira tick as a female entrepreneur. "I don't want it to come across as a 'women versus men' kind of a thing, but the fact is there are cultures in place that are very difficult to change."
"Women who have been through this realize that they can make a dent but there's nothing like an opportunity to start a company and shape it". In her new avatar, Amira appears determined to "start and shape" her new organization's culture.