Market analysis: Egypt and UAE, the comeback kids
The UAE is one of the only states in the region where confidence in its political stability and security remains undimmed.
Last week we witnessed a broad selloff across global and emerging markets, given the heightened concerns over the conflict between the Ukraine, Russia and the West.
But while that standoff continues, a new political impasse had developed, and this time it's a lot closer to home: the case of Saudi Arabia, the United Arab Emirates and Bahrain removing their ambassadors from Qatar over its policy regarding the Muslim Brotherhood. With Qatar stating that its foreign policy is not negotiable, let's hope the GCC neighbors can come to a resolution soon, before things run the risk of spiraling out of control.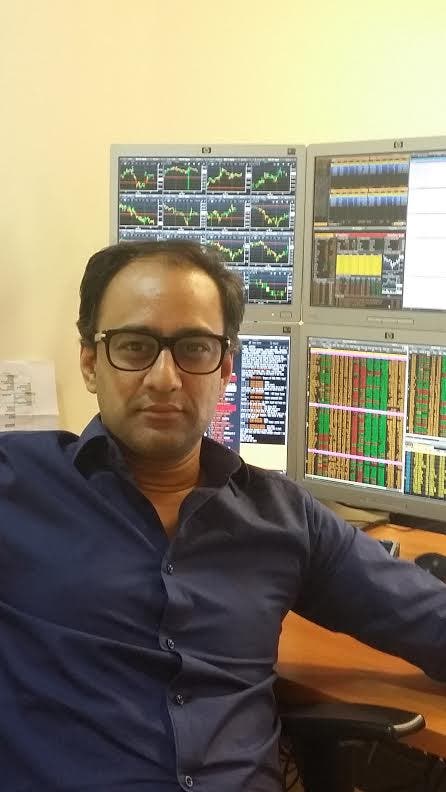 Such international and regional political uncertainties have certainly had a negative effect on investor sentiment, and until these headlines begin to fade I would expect GCC markets to remain weak in the near-term, and more so given the aggressive outperformance in regional stock markets so far this year.
Given the recent weakness, investors have been quick to speculate over a full-blown and prolonged correction in the regional stock markets, in the UAE in particular. But I simply don't think this will be the case. The UAE was viewed as a problem back in 2008 when the financial crisis hit, given its high leverage on state-owned corporates, the collapse of its real-estate market and integration into troubled global markets. It certainly epitomized the vulnerabilities that the rest of the region was keen to avoid.
UAE revitalized
But several years have passed since then, and perceptions have changed. The UAE is one of the only states in the region where confidence in its political stability and security remains undimmed. For all of its debt woes (which will likely cause periodic bouts of volatility on local markets), the UAE's combination of vast hydrocarbon wealth and a dynamic service sector buoyed by revitalized tourism, logistics and real estate has created an economy that has delivered exceptional growth in recent years.
In terms of outlook, things are looking positive for the UAE and Egypt (after the ouster of former President Mohammad Mursi). The inclusion of the UAE and Qatar into mainstream emerging markets indices this May, coupled with the country gearing up for the Expo 2020 festival, plus news of a possible merger of UAE bourses will increasingly place the UAE in the spotlight within the international investment community. In my view, a merger of exchanges means a general acceptance and commitment to build liquidity, increase trading velocity and the diversity of investors. It also means greater accessibility to the UAE markets overall, and the potential for new initial public offerings (IPOs) and product development. Things are looking up in my opinion for the UAE.
Arabtec building momentum
In terms of specific companies, I would like to highlight the Dubai-listed Arabtec Holdings given its fair share of positive announcements so far this year. Note the construction group's $6.11bn contract to build a number of towers in Abu Dhabi and Dhabi, which adds significantly to its revenue visibility in the years leading up to the Expo 2020. But a bigger headline was this week's announcement of Arabtec's collaboration with the Egyptian armed forces to construct low-to-middle income housing in Egypt under a contract worth $40bn. Naturally these contract wins have added substantially to Arabtec's existing backlog and whilst these headlines have led to a positive momentum around the stock, I would watch out for any statements from the company with respect to product diversification into the higher-margin energy sector (even a minuscule market penetration into the region's $400bn oil and gas space would add significantly to Arabtec's order book), as well as any statements with respect to raising more capital in order to execute on its massive backlog. Any visibility in these two areas from Arabtec will in my opinion ensure the group is well poised on an unprecedented growth trajectory.
Egypt's turnaround story
There were a few key headlines worth noting in Egypt this week. Firstly, it was interesting to read that Russell Indices (a global index provider) will drop Egypt from its current emerging markets status and re-classify it as a frontier market, due to certain macro and operational risk criteria not being met. Country classification upgrades and downgrades have a profound effect on underlying stock market liquidity. It will therefore be interesting to see whether other global and arguably more prominent index providers such as MSCI and S&P Dow Jones will follow suit. MSCI said last year that it may launch a public consultation with the investment community on Egypt's potential exclusion from its emerging markets index given the country's currency issues. One could argue that this probably explains why foreigners (non-Arabs) account for less than 10 percent of the Egyptian stock exchange's turnover and, more surprisingly, have largely been absent in a market that has greatly outperformed over the past few months and witnessed a rapid reversal in sentiment.
Nevertheless, Egypt does represent a fantastic turnaround story and one that investors should not overlook. This week's government announcement to allow cement companies to use coal for energy is a big positive for the Egyptian cement industry in general. It is good to see the government taking measures to prevent an energy crisis this summer and likelihood of sustained gas shortages in the future. While cement plants will be permitted to use coal, they must also abide by strict environmental regulations.
The government said that the first factory to begin running on coal will do so by September; it is likely it will take more time to implement, as this is not simply about importing coal, but also having the logistics and supply chain in place. I do not expect the government to agree on granting a blanket license to all cement producers to import coal as plants operating near towns and cities, and those near tourist areas, will likely face licensing difficulties given the environmental concerns of using coal. So a bit more clarity is required from the authorities on the permits, as it is unlikely cement companies will pump capital into coal infrastructure until these are known. I would recommend keeping stocks such as Suez Cement and South Valley Cement on your radar in this sector.
Petrochemicals in focus
Looking broadly at the regional petrochemicals sector, demand is expected to grow by 3 to 4 percent annually until 2017, driven mainly by rising per-capita consumption levels in China, India, South Asia, and other developing countries and regions. Helped by the availability of cheap ethane gas feedstock, MENA petrochemical producers are likely to continue to benefit from a competitive low-cost supply chain, which would result in healthy operating rates for the medium term. However, given the shale-gas driven energy boom in the U.S., medium-term price support levels for global petrochemical products are yet to be assessed.
In Egypt, Sidi Kerir Petrochemicals is worth a look. Gas shortage concerns are overdone in Sidi Kerir's case. The group continues to operate at normal utilization rates despite the much talked-about local energy crisis and hence in a better position vis-a-vis other industries in Egypt. The group also pays for its gas feedstock at above-average industry rates, so any downside risks to earnings given higher feedstock costs remain limited. The company this week announced a dividend payout of EGP1.80 a share for 2013 which translates to an above-average yield of 9.1 percent compared to the EGX30 index average of 3 percent.

_________
Nayal Khan is currently the Head of Institutional Equity Sales and Trading for Naeem Brokerage, based in Dubai. He has more than 15 years of extensive experience in financial services, which has involved leadership positions with global and regional investment banks. Prior to joining Naeem Brokerage, Khan served as the MENA Equities Business Strategy Officer for HSBC Middle East and North Africa. He also worked at Citigroup Global Markets in London and in Dubai, where he was responsible for building the bank's MENA Equities franchise.