UK funds bullish on plan to open up Saudi market
Saudi Arabia's decision to allow foreign investment in shares is tipped to drive billions of dollars into the local market
London fund managers have embraced plans to allow foreign investment in Saudi shares, in a move tipped to drive billions of dollars into the Arab world's biggest stock market.
The Tadawul – as Saudi Arabia's bourse is known – has a market cap of $530 billion, but direct investment by foreigners is currently prohibited.
See also: Saudi to open $530bn bourse to foreigners
The Capital Market Authority said this week it plans to allow "eligible foreign financial institutions" direct access to the market, in a long-awaited move now set for implementation in the first half of 2015.

This would open up giant companies such as Saudi Basic Industries Corporation (Sabic) and Saudi Telecom Company, to international investors.
The news was received well by the market, with the Tadawul index up by almost 3 percent during trading on Tuesday.

London calling
Some of the top investment firms in London, Europe's biggest financial centre, agreed. Several said the plan to open up the Saudi stock market is promising, although some cautioned that much will hinge on its implementation.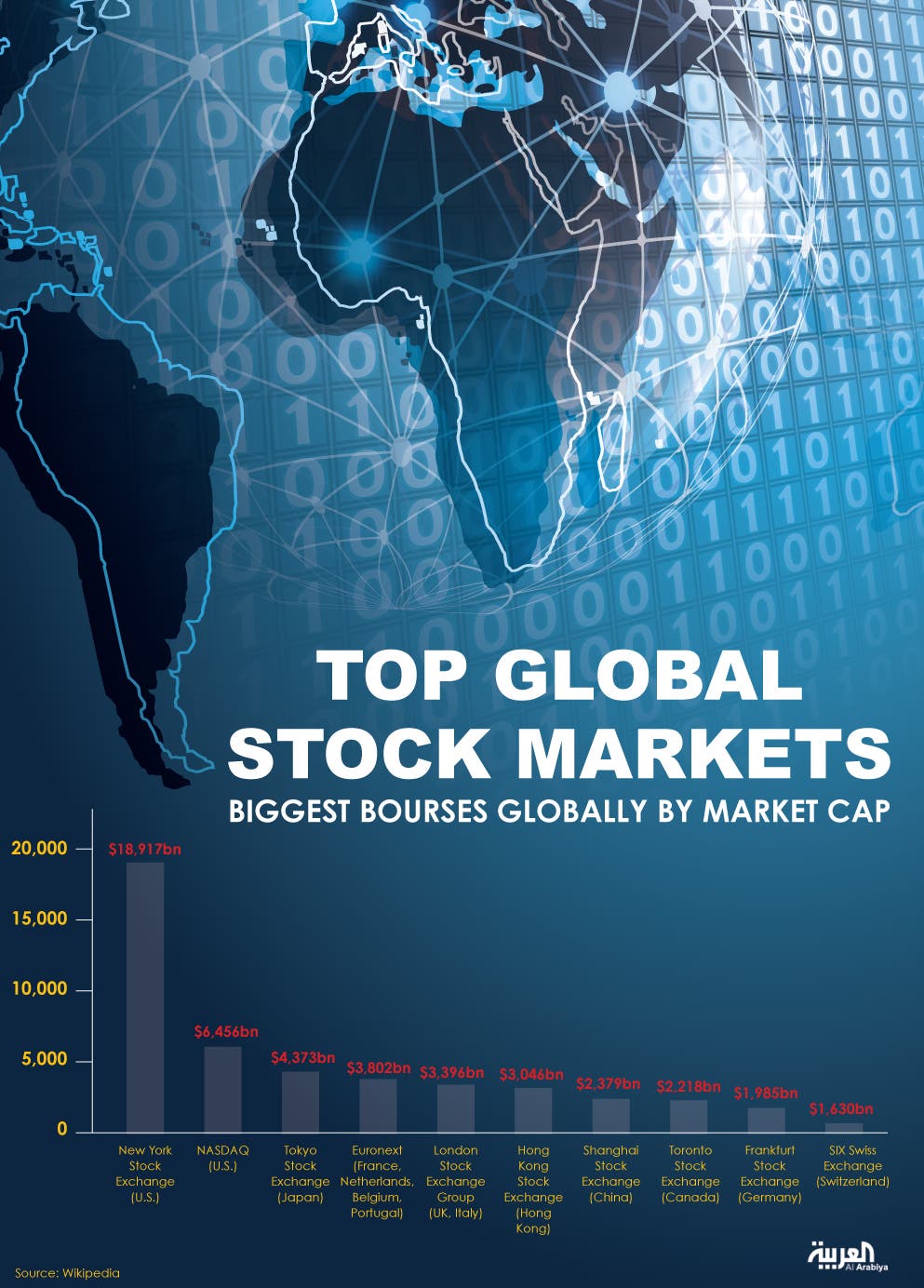 Tarek Shahin, investment specialist at Investec Asset Management's Frontier & Emerging Market Equities Team, noted that a liberalization of Saudi Arabia's stock market had been mooted before.
"Today's news is welcome, with the caveat that policymakers have hinted at opening up several times before only to put it off," he said.
Shahin pointed to the future potential of the country given its size and economic prosperity, but said investing in Saudi Arabia does not come without challenges.
"Many reform measures – labour and otherwise – are taking place at once," he said. "Though positive, [these] are occurring at a pace that hurts medium-term company profits."

A '$50bn boost'
Matthew Beesley, head of global equities at the London-based investment firm Henderson, said Saudi Arabia's decision was "very helpful".
"I have seen quotes today of [around] $50bn of potential opportunity. It is a very large market that represents a very large slice of global GDP that has hitherto been unavailable to non-domestic investors," he said.
The opening up of Saudi Arabia's stock market will follow the recent inclusion of the UAE and Qatar in the MSCI Emerging Market index, which was tipped to spur more foreign investment by big institutional investors in those countries.
The latter move has prompted Henderson and other investment firms "to spend more time considering the merits of increasing our investments in the region," Beesley said.
But Saudi Arabia is not yet included in the MSCI index – something that remains an obstacle to investors, he added.
"The biggest issue for many will be the lack of inclusion in the MSCI. This seems unlikely to happen for another three to four years – this will put some people off," Beesley said.
Yet if and when Saudi Arabia does earn emerging market (EM) status, it will likely form nearly 5 percent of MSCI's index, making it an important market for many, he added.
On investors' radars

Bassel Khatoun, who heads MENA Equities for Franklin Templeton based in Dubai, said Saudi Arabia would require further reforms to make it to the MSCI emerging markets index. But the move to allow foreign investment in Saudi shares "paves the way" for this to happen.
"It puts the entire region back on international investors' radar," he said.
Charlie Robertson, global chief economist at Renaissance Capital in London, agreed that global investors will welcome the move by Saudi Arabia.
"They're delighted because they know that this will open up the Saudi market for investors," he said. But despite some estimates that the move could see an additional $50 billion pumped into the local market, such a figure is hard to forecast, Robertson said.
"[The amount will] definitely be in the billions – it's whether it's in the tens of billions that we haven't got our heads around yet," he said.
John Sfakianakis, a Riyadh-based investment strategist, said that the immediate impact on the Tadawul will be gradual. He said the market is likely to open to foreigners in March or April 2015, citing government sources.
"In the short term you could see additional money coming in in the billions, but not in the hundreds of billions," he said.
"What we want is long-term money, institutional money," he added. "All the big funds and asset managers based in London would be very interested in investing in Saudi Arabia. Some of them have a clear interest to invest directly."

Ownership caps
Possible limits or caps on the level foreign ownership of Saudi firms will be watched very closely by investors. Robertson pointed to "strategically important companies" such as banks and energy firms, as those likely to have lower foreign-ownership limits.
Jahangir Aka, Managing Director of SEI Investments Middle East, said he thought there would be different caps imposed on different industries. "They don't want large global institutions coming in and swallowing their local banks," he said.
Foreign investors are likely to be allowed to own higher stakes in, for example, companies in the food and agriculture sector, he added.
But Bassel Khatoun of Franklin Templeton said he expects the cap on foreign ownership to be uniform across all sectors.
"There is no indication at this stage that Saudi authorities would not impose a uniform foreign-ownership limit across the different companies," he said.
If the maximum foreign-ownership limit was set at 10 percent across the board, that would create a potential $50bn opportunity for foreigners, Khatoun added. "The amount of inflows is going to be dictated by how much the market opens up," he said.

Big investors only
Khatoun said about 90 percent of Saudi shares are currently owned by retail, or small investors. Just a tiny fraction of the market is currently owned by foreign investors, through complex share-swap agreements or a small number of exchange-traded funds. Investec, for example, has been an investor in Saudi Arabia since 2008, Shahin said.
Opening up the Saudi market further is designed for larger investment, pension and endowment funds, according to Khatoun. "There will be a lot of interest from UK-based and international investors alike," he said, adding that there is "no indication" at this stage that Saudi Arabia will open its market to foreign retail investors.
Helen Roberts of the UK's National Association of Pension Funds, said that the move by Saudi Arabia comes at a time when UK pension funds are looking for opportunities to diversify their portfolios
"They are increasingly looking at new markets and have significant indirect exposure to the region's assets. Inclusion into international equity indexes would encourage more investors in the future," she said.
Evolutionary move
While the liberalization of Saudi Arabia's stock market is likely to be gradual, the potential is great, Aka said.
The Saudi market may be much smaller than the global leader the New York Stock Exchange, which has a market cap of a massive $18 trillion. But it is the world's second biggest market, next to China, that is closed to direct foreign investment, according to the BBC.
With the Saudi economy forecast by International Monetary Fund to grow by 4.6 percent this year, the potential for greater foreign involvement in the nation's stock market is clear – albeit something that may take time.
"I expect this opening up to be evolutionary rather than a big bang," said Aka. "The market cap in Saudi Arabia is about the same as Russia. It's not one that's going to be overlooked."