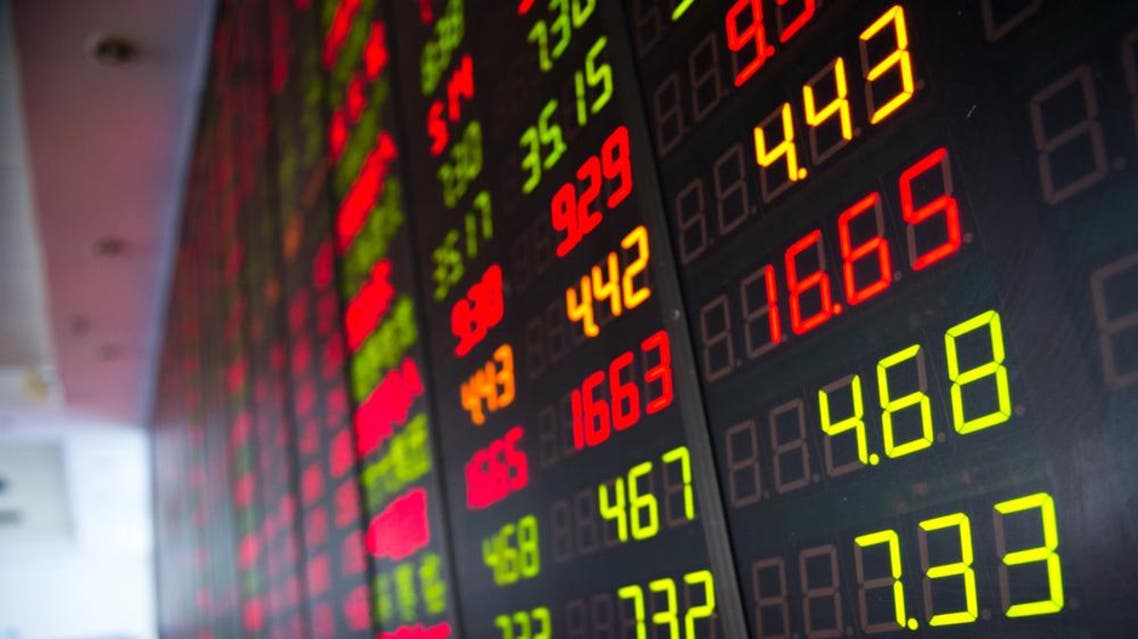 Gulf markets mixed, cheap oil fuels Egypt rally
Saudi Arabia's index added 0.7 percent, partly because of a rebound in beaten-down petrochemicals
Most Gulf stock markets were neutral to slightly positive on Wednesday, although negative news and earnings reports dragged down some individual stocks. Egypt's bourse extended its winning streak on the back of cheap oil.
Saudi Arabia's index added 0.7 percent, partly because of a rebound in beaten-down petrochemicals. Shares in Yanbu National Petrochemical Co (Yansab) surged 4.8 percent after it reported a 39.7 percent rise in fourth-quarter net profit.
Yansab, a unit of Saudi Basic Industries, which climbed 1.0 percent, made a net profit of 617.8 million riyals ($164.6 million) in the three months to Dec. 31 while analysts polled by Reuters had on average forecast 558.3 million riyals.
Much of the rise, however, was due to a temporary plant shutdown in the year-earlier period, so Yansab's earnings did not indicate that Saudi petrochemical firms can remain unaffected by the plunge in oil prices, which threatens their margins.
Saudi Investment Bank climbed 6.5 percent, having reported a 14.8 percent rise in fourth-quarter profit, in line with analysts' estimates.
UAE, Kuwait
Dubai's market was nearly flat but builder Arabtec , which dominated trading, rose 1.6 percent. Arabtec will hold a board meeting on Thursday to discuss the company's projects and investors may be expecting an update on its giant $40 billion project to build one million housing units in Egypt.
Abu Dhabi's benchmark inched down 0.1 percent with a roughly equal split between gainers and losers. Oman rose 1.0 percent, while Kuwait's index edged up 0.2 percent.
Shares in Kuwait Foods Co, also known as Americana, tumbled 3.6 percent after sources familiar with the matter told Reuters on Tuesday that the firm's sale was close to being put on hold, partly due to differences on price.
Private equity funds KKR and CVC were among the main contenders for the business; last September, Saudi Arabia's Savola Group said it had appointed JP Morgan to advise on a potential purchase of a stake. Savola fell 1.0 percent on Wednesday.
Americana is part of Kuwait's Kharafi family business empire. Shares in another Kharafi firm, National Investment Co , fell 1.3 percent.
Qatar, Egypt
Qatar's index edged down 0.5 percent as shares in Qatar National Bank (QNB) dropped 2.1 percent after it posted a 3.3 percent rise in fourth-quarter net profit.
QNB, the largest lender in the Gulf, made a net profit of 2.45 billion riyals in the quarter; the average forecast of analysts polled by Reuters was 2.57 billion riyals.
Egypt's bourse continued its rally, jumping 2.5 percent to 9,544 points, just below major technical resistance at 9,572-79 points, the peaks in November and December.
Car assembler and distributor GB Auto surged 4.8 percent after rising its daily 10 percent limit in each of the two previous sessions, following its announcement of plans to invest $1.5 billion in new factories and carry out a $134 million rights issue.
"Oil going down is positive on the fiscal side for us," said Allen Sandeep, director of research at Naeem brokerage in Cairo.
"We are expecting some major decline in subsidy burdens for the government. And also people are trying to gauge what might actually come out of the economic conference in March."
Egypt hopes to attract investment of $10-$12 billion in 20 projects, including in energy, transport and water, at the summit.
Brent crude stayed below $47 per barrel on Wednesday after the World Bank cut its global economic growth forecast.