Ramadanomics: UAE broadcasters in overdrive during fasting month
Savvy broadcasters in the UAE and surrounding region prepare an annual barrage of high-quality content to keep viewers glued to their seats
This article is the second and final in a two-part series exploring how and why UAE businesses change, adapt and thrive during Ramadan, the Islamic fasting month.

As the Islamic fasting month of Ramadan – and scorching summer temperatures – drives many people indoors, savvy broadcasters in the UAE and surrounding region prepare an annual barrage of high-quality content to keep viewers glued to their seats.
While most business activity in the region slows dramatically during Ramadan, most broadcasters consider it one of their most active seasons, offering viewers a traditional mix of drama, soap operas, set-piece historical dramas, and, increasingly, comedy.
The longtime trend "has happened for as long as anyone can remember," said Christopher O'Hearn, the general manager of Emirates Media Measurement, adding that so far this Ramadan in the UAE, the average household viewing stands at around 8 hours and 20 minutes every day.
Trend in motion
Before detailed research by viewing habits was available, broadcasters may have likely set the trend in motion long ago from anecdotal evidence of a surge in TV watching during Ramadan, he added.
Some most popular hits this year include Selfie, a Saudi satirical comedy which on occasion mocks the Islamic State of Iraq and Syria (ISIS), and the Ramez Wakel el-Gaw (Ramez in Control) which sees an Egyptian comedian prank celebrities – including this year U.S. reality star Paris Hilton - with a variety of seemingly scary situations.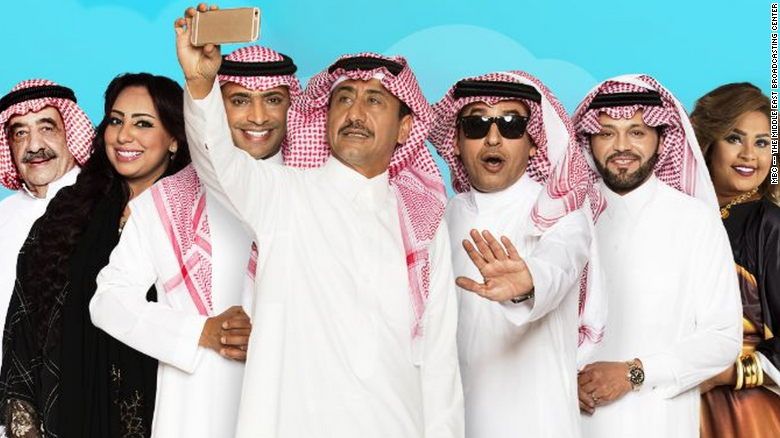 The two shows highlight a growing trend in comedies, which now appear to be overtaking more traditional offerings, O'Hearn said.
"Comedy has replaced drama as a sure-fire winner," he said, adding that the latter has been "hit and miss."
"Channels spend a lot of money on big set-piece historical dramas but they don't always justify the investment. Comedy is generally cheaper and if it works great, if it doesn't, well that's less of a problem."
Scheduling science
During the fasting month, when Muslims refrain from eating, drinking, smoking and sexual activity during daylight hours, TV watching habits also change significantly, said O'Hearn – a fact that broadcasters - keen to maximize expensive content by airing repeats - have not been slow to pick up on.
"Some of the most popular comedy shows are being repeated around Sohour [the light meal eaten by those fasting before dawn] time in the early morning to capture people before they start fasting and going to work, and others in the late afternoon when they are perhaps a bit tired and want something amusing and light," he said.
However, keen to take advantage of higher advertising rates, some broadcasters have been accused of going overboard with commercial breaks. Aired earlier this month, episode 11 of Egyptian network CBC's multiple-year-running comedy el-Kebir was shown with 51 minutes of ads and only 25 minutes of actual screen time.
"We crossed the limit, we crossed it by far," Omar Aly Sherif, creative director at an Egyptian post-production studio, told Cairo-based news site Ahram Online.
Although younger audiences are well known to prefer newer mediums than traditional TV, with online watching and internet use often perceived as an industry threat, O'Hearn said that social and cultural reasons ensure global TV habits remain in place.
"It's a shared experience, it's relaxing and you can sit-back and also there's good content on a fantastic technical display," he said. "Those factors are probably amplified in this region and boosted even more at times like Ramadan when families are together."