How Gujarat-Dubai air link is boosting the spirits of Indian diamond traders
India's cash-happy diamantaires, or diamond manufacturers or producers, who were down in the dumps after Prime Minister Narendra Modi's sudden demonetization move last November, are flying high once again.

Manufacturers and traders of sparklers in what is believed to be $51 billion (Rs 900-billion) diamond industry have finally opted for cashless transactions but what has tickled them pink is Air India's decision to launch direct flights between the two biggest business centers dealing in precious stones.

Come May 15, Air India Express, the budget arm of the country's flagship carrier airline, will connect Surat, the global hub of diamond cutting and polishing industry, with Dubai, the second largest market in the world for rough diamond trading.
C R Paatil, parliamentarian of the region, told this correspondent that 189-seater Boeing 737-800 aircraft would be deployed for the thrice-a-week service from Surat in the western Indian state of Gujarat.

"At present, some 40 traders drive down to Mumbai daily to catch a flight to Dubai for buying rough diamonds and return to Mumbai in the evening. But direct flights to Dubai will save their precious time", says Dinesh Navadia, chairman of the Gujarat Gems and Jewelry Export Promotion Council.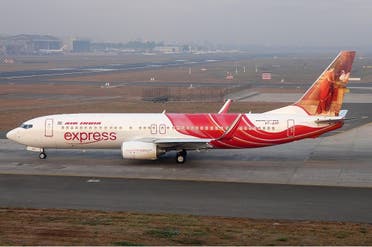 Gateway to Africa

What's more, Dubai is the gateway to African countries. Surat's sight holders – authorized bulk buyers – can directly catch flights from Dubai to Botswana, not to mention the advantage that foreign buyers can directly visit the diamond factories in Surat from Dubai.
Says Gordhan Zadafia, a politician-cum diamond merchant of Ahmedabad: "The runway of Surat airport has been rightly expanded from 2250 meters to 2950 meters but the booming diamond city needs more international flights".
Surat, a port city which cuts and polishes eight out of the world's 10 diamonds in its 4,500-odd units, is the fourth fastest-growing city on the globe. Many Indian diamond companies and leading export houses of Surat have set up offices at the Dubai Multi-Commodity Centre (DMCC).
"They often visit the City of Gold also to hold road shows to invite diamond dealers there to open offices in the world's largest diamond bourse coming up in Surat which is also India's third cleanest city", says Kirti Shah, local trader and processor.
The diamond bourse
The Rs 1,250-billion diamond bourse comprising 22 inter-connected 20-floor buildings and housing 10,000 offices will attract buyers from across the world to Surat to plan and execute business transactions at one place.
If diamond baron Vallabh Lakhani is to be believed, around 70 percent of the offices in the bourse have been booked by the diamantaires in Surat but there are many from Dubai as well as Mumbai, Antwerp, Israel, Hong Kong, etc.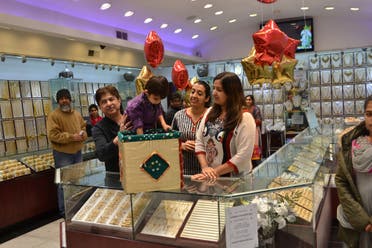 The rough diamond cutting and polishing business which had earlier moved from Antwerp in Belgium to Surat is gradually shifting to Dubai which has the advantage of being located at the natural crossroads of the world's major markets, both in terms of time zone and proximity.
The Gold Souk of Dubai and the DMCC had formed an alliance with the Gujarat government to help establish the diamond bourse in Surat.
While inaugurating a high-tech diamond factory in Surat last week, Modi had said: "We are number one in the world in diamond polishing. Now, I want to see India to be number one in the world in jewelry designed in India".
Last year, India's jewelry exports to the UAE totaled $5,520 million, compared to $1670 million to the US. In India, of the imported diamonds, only 7-8 percent is consumed domestically; the rest is exported after cutting and polishing.