We live in an ever-changing banking and financial markets environment when it comes to rules & regulations. However, for a financial provider the main points differenciating themselves from other competitors remain the same. Many people come up to me on a regular basis, asking the question on who is a professional financial advisor and how can he/she be found and identified.
Thus, I drafted a checklist that paves the way to finding your true wealth advisor or asset manager. Most importantly, the key is to search for transparency, personal advice and adequate performance for reasonable costs.
Furthermore, a potential customer should be able to identify what he should focus on and what he can expect in true value from any wealth manager.
How do I choose a bank or any independent asset manager or broker?
In today's world, one can say that we are served with many choices in terms of banks and asset managers. However, who you end up signing a contract with is crucial to consider. I would say, that it's basically like looking for a trusted medical doctor. Competencies and trust play equal and important roles.
A first choice can be matched with objective Criteria, such as Services or Rating. However, sooner or later, one most probably decides on emotional facts, rather than purely professional reasons. You got to get along well with your financial advisor and sooner or later, you most probably go with the flow and continue your discussion with a somewhat likeable personality.
However, in today's world, this should not be the only thing. Looking at more increased regulatory requirements, one should definitely check on transparency and security.
The image and reputation was always important and gains further attributes today, then ever before. I am sure that the trust factor plays an important role too, as most clients feel more comfortable, when they were referred to a banker or wealth manager from someone in their family or from his personal network.
How can I make sure, whether a price you pay is worth the value you get in return?
Prices and Services can clearly differ. Even today, many private banks offer their clients somewhat similar services. However, at the end of the day, a spoken word can turn out to be difficult at times particularly as every situation needs to be evaluated and tested.
In other words, any daily business need for a client can become a real challenge for a banker, especially, when we are talking about increased regulatory requirements on due diligence practices.
It is vital to make sure that all the potential transactions are pre-discussed for the sake of not ending up with unrealistic targets, before it's too late. Any asset manager nowadays has to add value in order to get paid accordingly. Performance is important, but it's not the only issue.
A general readiness for service is equally essential and I do see a fair percentage of providers walking the extra mile for a client.
How do I profit from the new trend in digital business (FinTech) and what should I focus on?
Right now, there are additional providers in the business, offering digital services. This is a clear wake-up call for any banker or wealth manager as some clients want to take advantage of these choices. Looking at payment services, this may be a real positive development and any client should look into such services. Particularly, as a whole, some of these products can be very suitable for some clients while for others it might not last.
Banks have learned to use such providers for their own product portfolio and I foresee very strong involvement there in the near term and very soon, any bank will be able to link its services and products towards a digital platform for their clients.
However, once it comes to a so-called Roboadvisor, I would raise some serious thoughts? Moreover, one will always need personal assistance or support from human beings, simply due to the fact, that emotional intelligence will be equally important and no trading system or Roboadvisor platform will completely absorb any logical human behavior. In addition to that, I can even imagine that clients are looking for increased personal assistance in the future.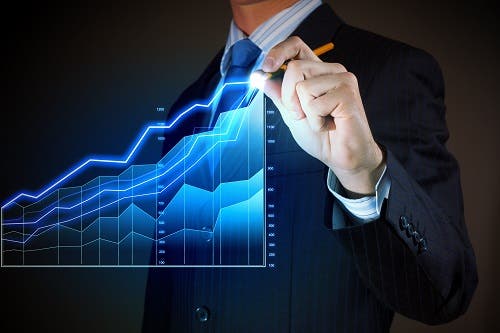 What about transparency and information of any kind and how do I keep my personal interests safe and secure as an honest taxpayer?
Interesting enough, there is a change in the paradigm these days. Within a world of global business and international transparency, privacy will become more important for any international client, no matter where he is domiciled.
How do I choose my wealth manager or what should I focus on when comparing banking institutions?
In any case, one should be looking for a banker or wealth manager who is listening to your needs, not someone who is trying to sell you services that you don't even understand.
You should be able to ask as many questions as necessary before you feel comfortable. In light of today's challenging environment, I would advise to choose an experienced relationship manager and wealth manager who can demonstrate the fact that he/she can live up to the expectations in various environments. In other words, I always like to work with internationally experienced people.
According to me, this is a personal attribute from someone. Furthermore, a private banker should always be interested to find out about your achievements and plans in order to understand your needs. Finding out about someone's career and hobbies reveals an interest in any human being, as one should add value as a wealth manager during various business cycles.
How can I check whether pricing and services or performance and charges play well with each other?
Always check your portfolio and keep it under control. Ask for a portfolio statement regularly and not just quarterly or yearly. You must do that to keep track of your running costs. Make sure you understand the reporting mechanism and take control of the process.
One can also get engaged in measuring your asset manager within a peer group or other competitors. And to round things up, "good chemistry" is probably the most important factor to consider. Make sure that you clearly communicate the likes and dislikes before entering any kind of contract. It's basically the same in any other kind of relationship, business or private.
_______________________
Andy Aeschbach is acting senior partner with an asset management company in Zurich, Switzerland. He holds an international coaching certification and is the founder and managing partner of Katana-Coaching, an international established training & consulting association and change management boutique for financial service providers, in Zurich, Switzerland.