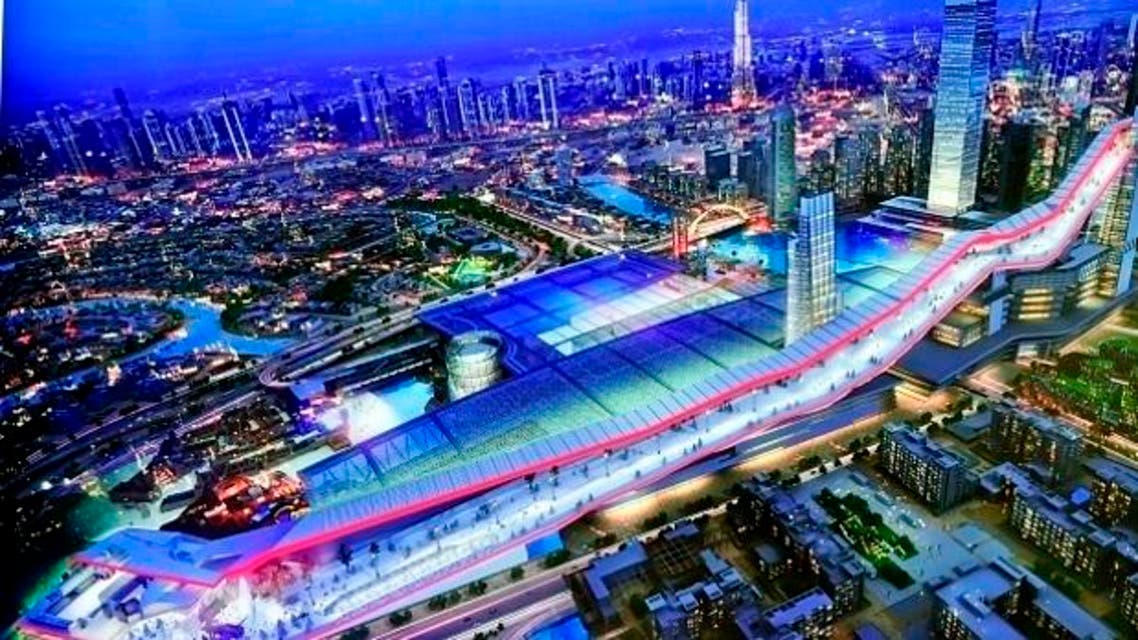 A look at Dubai's new Meydan One megaproject
The 3.67 square-kilometer district is intended to be home to 78,000 residents
Dubai earlier this week announced it would build a new district with the world's largest indoor ski resort – beating its own current record – and the tallest residential tower.
Called the Meydan One, the 3.67 square-kilometer district is intended to be home to 78,000 residents.
In addition to the planned 711 meter-tall Dubai One Tower and 1.2 kilometer-long ski slope, the district will also include the world's largest dancing fountain, a vast shopping mall, a 350-room hotel and a marina, according to a government statement.
The project is slated for completion in five years, in time for the UAE's hosting of World Expo 2020, according to its promoters.
Here's a look at some impressions that show what the project will look like when completed: