BlackBerry launches 'Passport' device
The new smartphoneboasts a unique touch-sensitive tactile keyboard, a 10.3 software update and a new kind of personal assistant
Blackberry Ltd launched on Wednesday its unconventional new smartphone dubbed "Passport," boasting a large square touch display and a new audio experience.
The company said Passport is available now in Canada, France, Germany, the UK and the United States and will be available in more than 30 countries by end of year, according to Reuters.
Axiom Telecom, a distributor and retailer for mobile phones in the UAE, has also announced that the device will be available after 5 pm on Thursday at their Dubai Mall branch.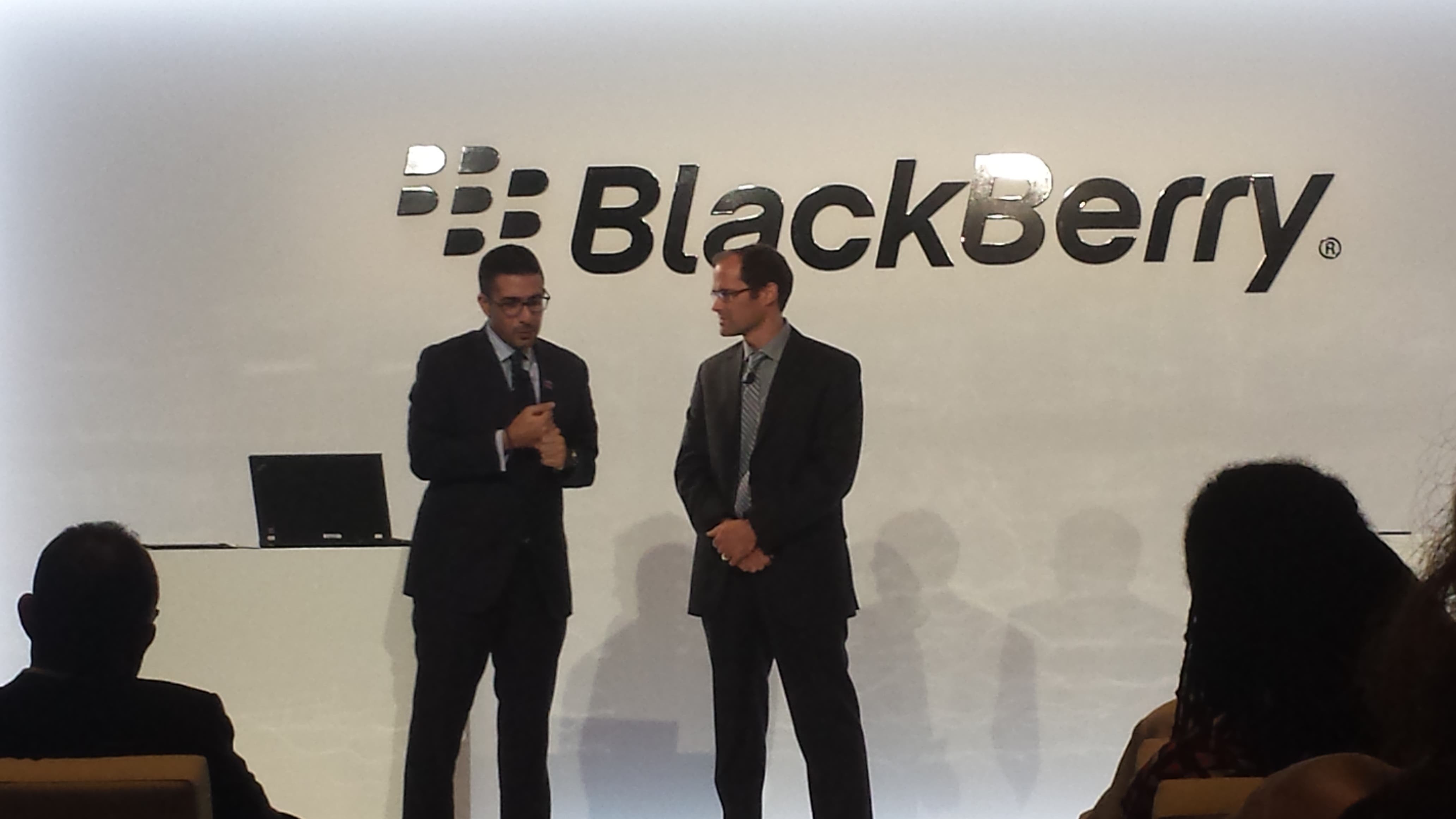 Blackberry said it expected the carrier pricing for Passport on contract to be about $249. It suggested the retail price to be $699 in Canada, $599 in the United States.
Read also: Al Arabiya News launches new app for BlackBerry 10 smartphones
The new smartphone also boasts a unique touch-sensitive tactile keyboard, a 10.3 software update, a new kind of personal assistant and a new audio experience dubbed the "natural sound technology."
In addition, the device has up to 30 hours of battery life and a 13MP OIS Camera.
Blackberry Ltd has also launched Blackberry Blend, which connects the phone to the computer or tablet, basically "projecting" the blackberry device to another device through secured connection without the need for logging in to a vpn.

Challenges
The one-time smartphone industry pioneer recently concluded a three-year long restructuring process and has largely halted the bleed, but it is now up to Chief Executive John Chen to prove that the company's new devices and services are capable of generating sustainable new streams of revenue and returning it to profitability.

"BlackBerry is still fighting for survival. They still need to turn around and develop a viable ongoing business model," said Morningstar analyst Brian Colello, according to Reuters.

"Their products are certainly pointing toward that and the new strategy makes sense, but there is still a lot of execution risk at this point in a very competitive market."
"BlackBerry just needs one hit phone for now," Colello said. "It doesn't quite matter whether it is the Passport, the Classic or anything else, but they do need one device to jump-start the hardware business again. The big question really is whether any of these devices will kick-start it."
The company is hoping the Classic and the launch of its new mobile device management system - BlackBerry Enterprise Service 12 (BES12) - will help it claw back ground ceded to rivals in both the hardware and services market.

The BES 12 platform will allow IT managers at large firms and government agencies to not only manage and secure BlackBerry devices, but also all Android, iOS and Windows-based devices on one platform.

Chen, a well-regarded turnaround expert in the tech sector, intends to remain a competitor in the smartphone arena, but is focused on reshaping the company to build on its core strengths in areas like mobile data security and mobile device management.

BlackBerry is betting that the enhanced security features on its BES 12 platform, coupled with a range of value-added services, will help revive revenue growth and stem its slide.

"BES12 is the most important product launch, as it is needed to stem the service revenue decline," Scotiabank analyst Daniel Chan said in a note to clients on Tuesday.

[With Reuters]