Five tech items that stole the show at Dubai's GITEX week
More than 100 federal and regional government entities are showcasing their latest technological developments
The Abu Dhabi Mobile Court and the all-new ambulance sports car are two of several UAE government entities that stole the show at the Dubai's GITEX Technology this week.
The Gulf Information Technology Exhibition is one of the largest electronics show in Dubai that takes place every year at the Dubai World Trade Center.
More than 100 federal and regional government entities are showcasing their latest technological developments.
Here are five exciting products most visitors to the show are unlikely to miss:
Abu Dhabi's 'Mobile Court'
Abu Dhabi's Judicial Department has literally brought its courtroom driven on a bus.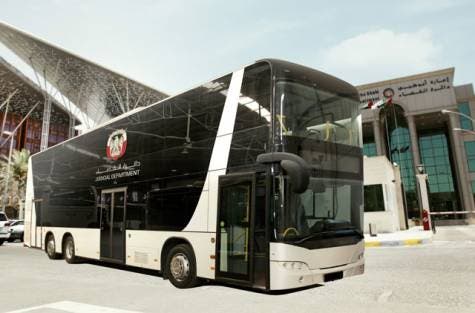 A two-level bus was showcased at GITEX featuring a mini-court room that was designed to raise awareness to legal affairs and offer services that seeks to meet the needs of specific groups, such as people with special needs or those living in rural areas.
"Our main goal is to spread the legal culture," said Salah Khamis al-Junaibi, director of Institutional Communication and International Co-operation at the Abu Dhabi Judicial Department.
The bus, which is said to be the first of its kind globally, would be used to create awareness of the court's processes among school students, al-Junaibi added.
Real court hearings will be allowed on the bus in the near future, al-Junaibi said.
The modification of the bus took six months. The upper level of the bus includes a small court room featuring a panel that can seat three judges.
The lower level includes a legal office, including a public prosecution and an attestation office.
'First Responder'
In a bid to become more responsive, the Dubai Health Authority (DHA) has launched a two-seater Lotus Evora that is willing to speed to the site of any accidents skipping through narrow alleyways.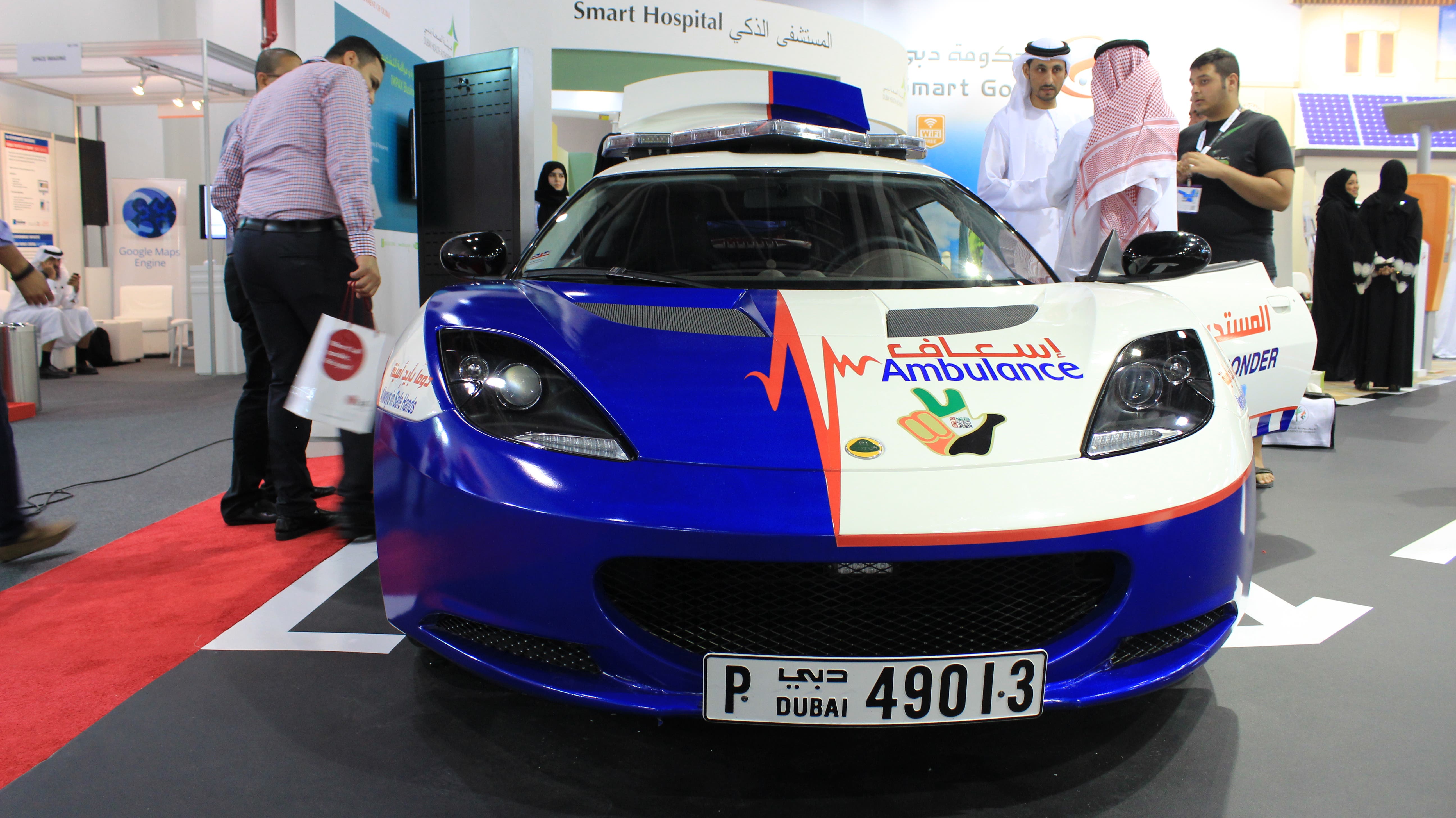 Dubbed as the First Responder, the high-powered sports car is aimed at enabling paramedics to reach patients in an average time period of 3-4 minutes to perform first aid steps.
"The car is of importance to patients so we can reach them in a very short time," said Maitha al-Ketbi, a paramedic with the Dubai Corporation for Ambulance Services at GITEX.
"Those sport cars minimize the time of response and it can reach much faster than the ambulance cars, they can do the first aid by the time the ambulance arrives," said al-Ketbi
For the time being, the car will operate only at Dubai's tourist hubs, such as the Jumeirah Beach Residences and Burj Khalifa.
Two more Ford Mustangs will be added to the fleet, al-Ketbi added.
Although the two-seated car cannot transport patients, it is equipped with emergency tool kits that can check a patient's heart rate and blood pressure. It also has an oxygen cylinder and stabilization equipment to deal with bone fractures and splints.
The 'Sanad' drone
Also on display at GITEX was the Dubai police drone dubbed "Sanad" which is designed to be the police's 'third eye' at crowd -packed zones.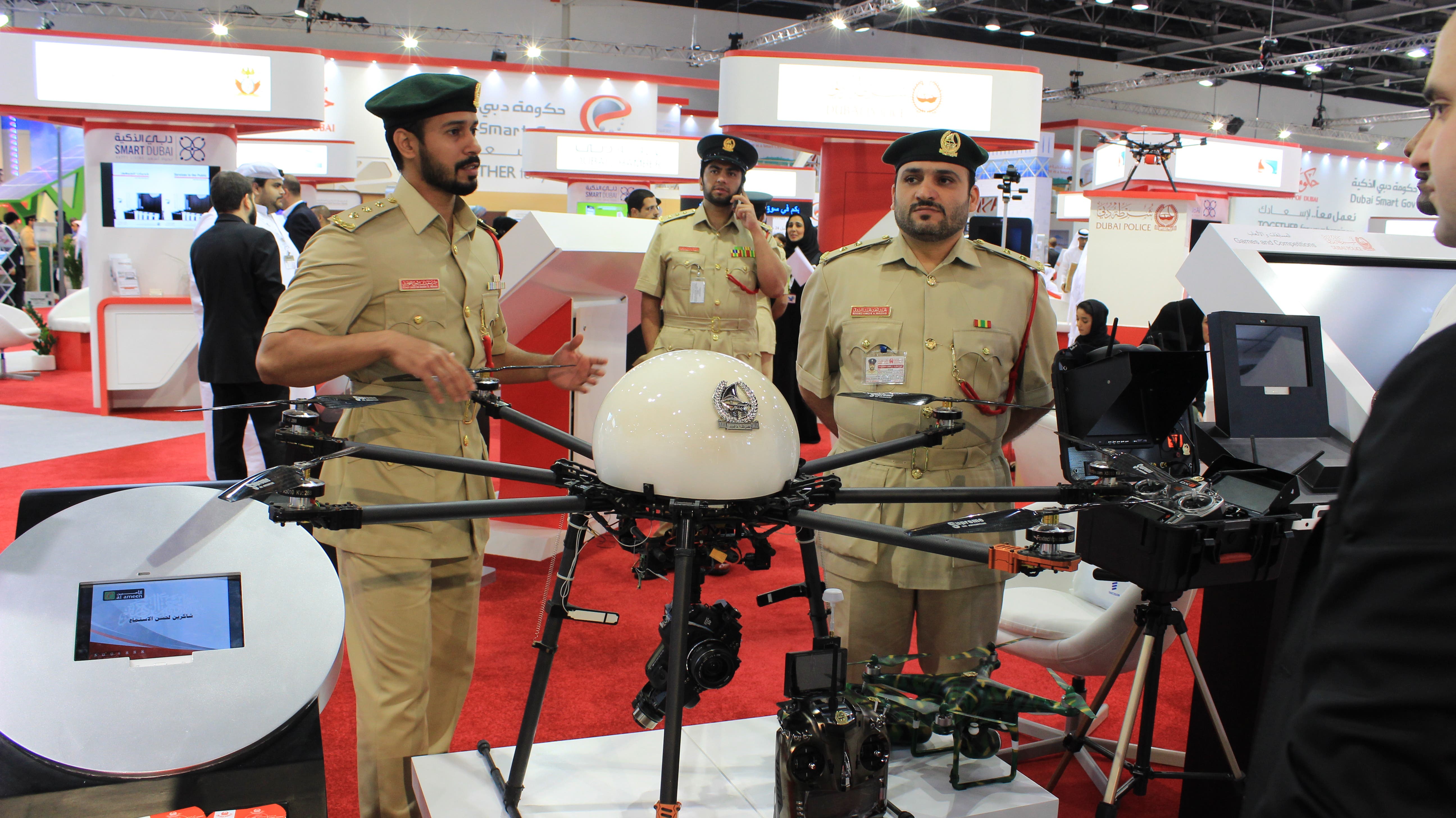 The drone, which was designed and assembled locally, can drive up to one hour at a height of one kilometer.
"It carries a high-definition camera that can provide live footage to Dubai Police control rooms," First Lieutenant Mohamed Ahmad Mohamed al-Marzouqi told Al Arabiya News.
"The drone can be used to observe any skirmishes in sports matches, in addition to securing prisons and monitoring labor dormitories."
Dubai Police showcased four different drone models at GITEX.
'Smart Police Patrols'
Dubai police has on display one of its new Smart Patrol cars, equipped with an "intelligent light bar designed to capture and detect violations on the road.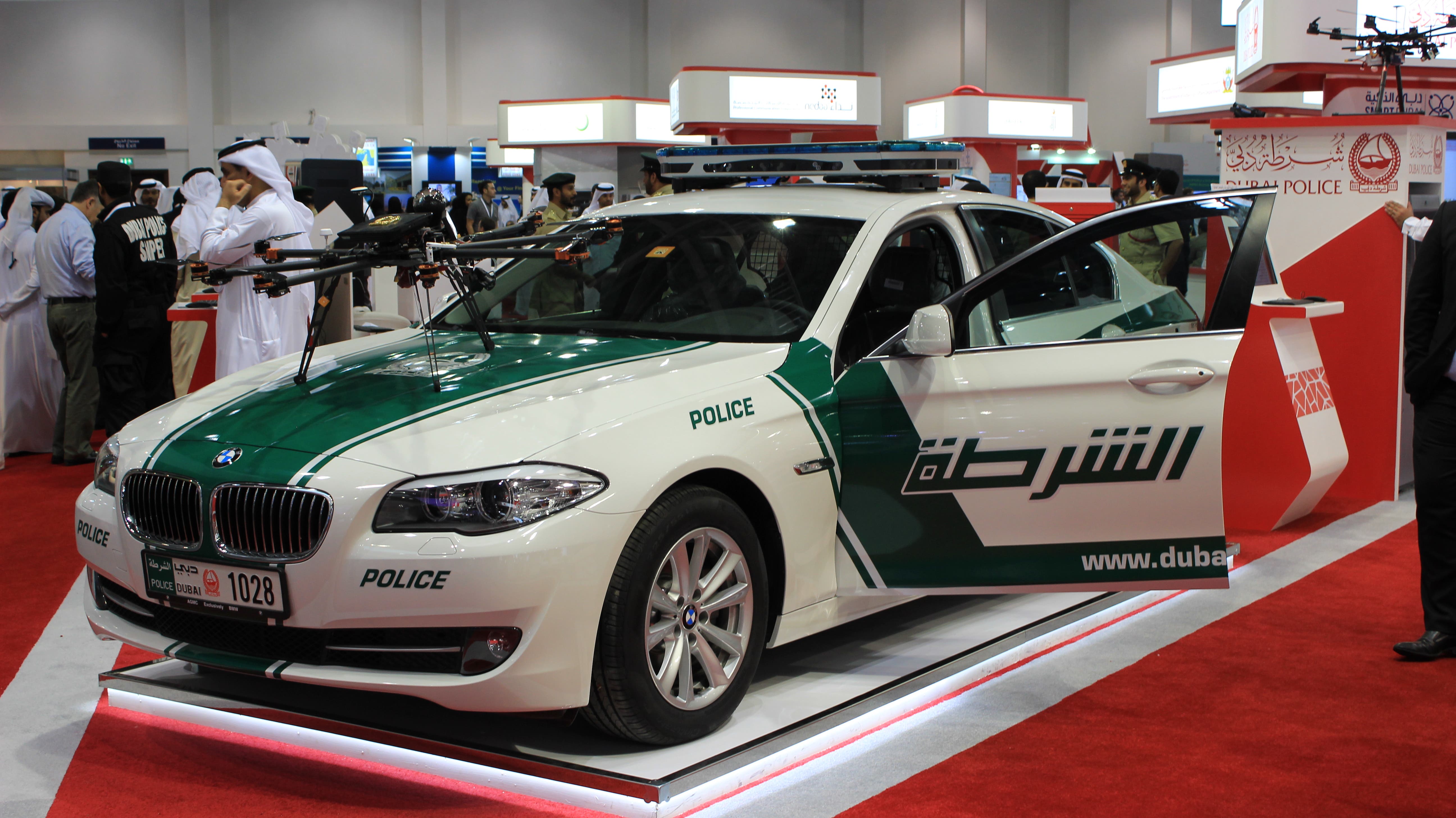 The light bar placed at the top of the car features eight cameras that can automatically recognize the plate number and provide details of the car's owner.
This tech is useful mainly for targeting wanted vehicles with a history of infringements.
Google Glass app
Dubai Police officers will soon be allowed to identify wanted cars using their Google Glass app.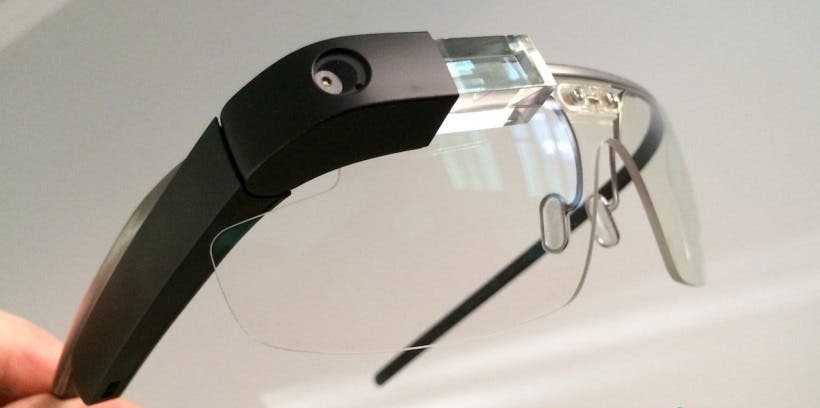 The app takes photos of traffic violations using the Google Glass and sends pictures to police, said Colonel Khalid Nasser al-Marzooqi, director general of the smart services department at Dubai Police.
"We are the first police government in the world to use Google glasses. We are using it for traffic fines and taking snap shots of any violations."
"We have an application where it can recognize plate numbers of wanted cars and we are working on face recognition," where a suspected person can be identified by their face print, he told Al Arabiya News.
GITEX runs until Thursday Oct. 16.