Microsoft is killing off Internet Explorer, but what's next?
The new browser is currently codenamed "Project Spartan"
Microsoft's Internet Explorer browser will be no more.
The computing giant confirmed on Tuesday that a new browser will be created and will feature in upcoming versions of Windows, instead of Internet Explorer.
The new browser is currently codenamed "Project Spartan" and will be included as a "stripped down, faster version" of Internet Explorer.
Media reports suggest Microsoft wants to disassociate its new browser from Explorer's reputation for being slow, problematic and not performing as well as rival browsers Google Chrome and Mozilla Firefox.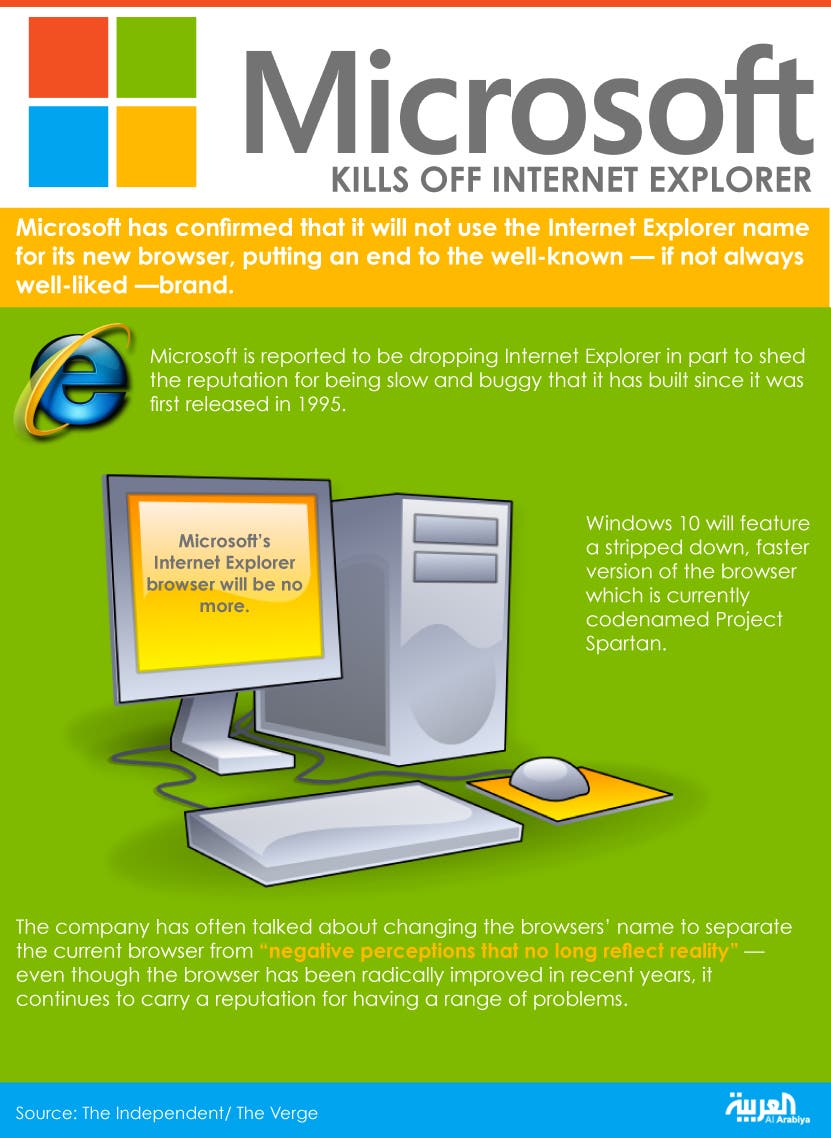 "Some versions of Windows 10 still have the old browser built in, to ensure that the new operating system can be used with older online tools and sites. But the company is slowly moving users over to the new browser, which is yet to be named," The Independent reported.
A name for the new brand is still being brainstormed.
"We're now researching what the new brand, or the new name, for our browser should be in Windows 10," Microsoft's marketing chief Chris Capossela said at a conference, according to the Verge.
"We'll continue to have Internet Explorer, but we'll also have a new browser called Project Spartan, which is codenamed Project Spartan. We have to name the thing," Capossela added.
Internet Explorer was first released in 1995. Microsoft has still not announced when the new browser or Windows 10 will be launched.