Meet the Lebanese innovator who wants to make tech 'vanish'
At age 14, Rand Hindi founded his first start-up, and by 21, he had started acquiring a PhD in Bioinformatics from University College London
French-Lebanese entrepreneur Rand Hindi plans to wipe technology out of people's lives by integrating Artificial Intelligence (AI) into day-to-day routines.
"When we talk about making technology disappear, we mean that it should be so smart and integrated into our lives that we don't notice it anymore," said the founding CEO of Snips, a technological company that aims to erase technology by integrating it deep within society.
"Kind of like electricity: you have it everywhere, but you aren't conscious of it anymore."
At age 14, Hindi founded his first start-up, and by 21, he had started a PhD in Bioinformatics from University College London, as well as two other graduate degrees from Singularity University in Silicon Valley and THNK in Amsterdam. He has been placed on the list of innovators under 35 by the MIT Technology Review and was named among the '30 under 30' by Forbes.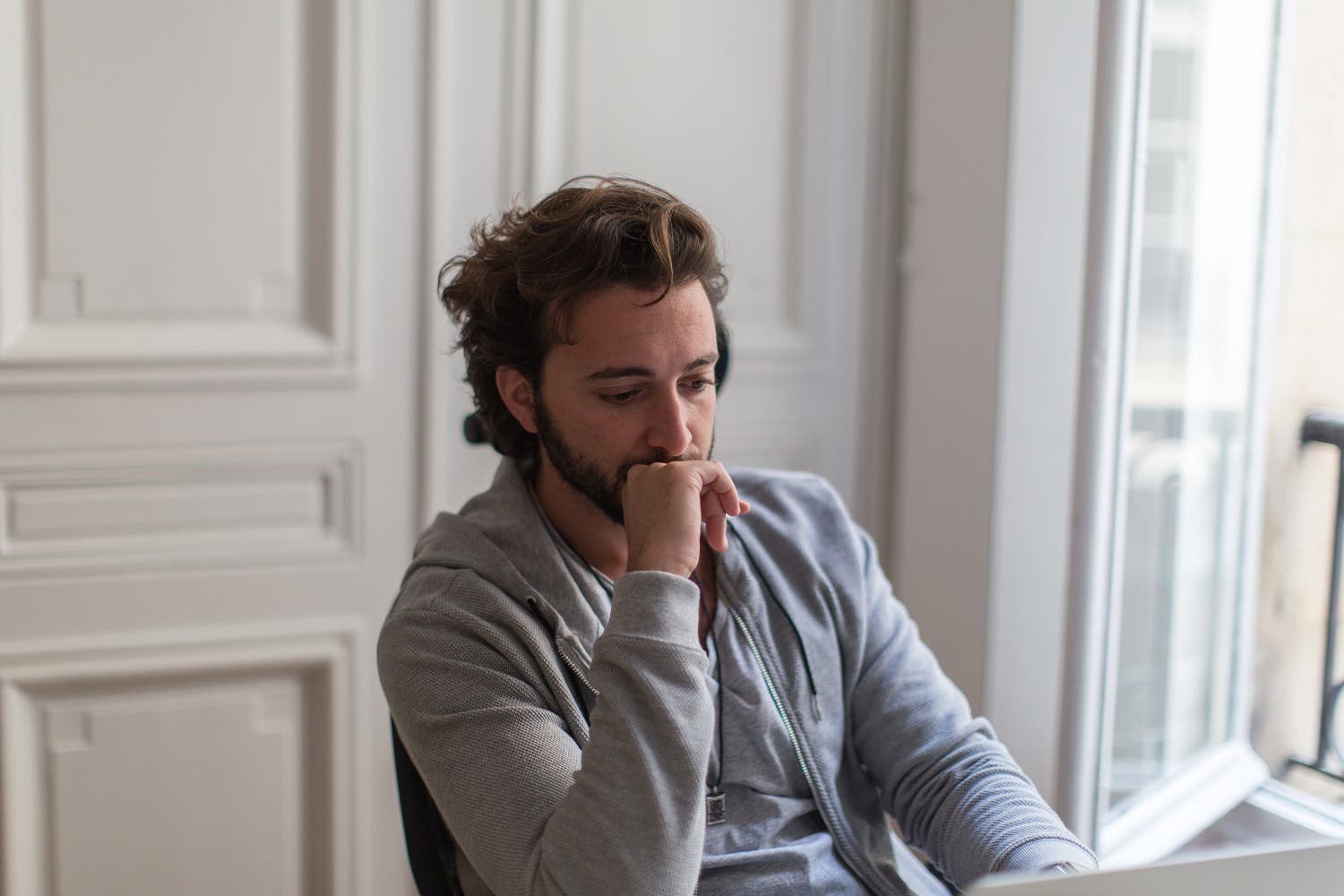 Now at 31, the young entrepreneur is the founding CEO of Snips - a technological company that aims to erase technology by integrating it deep within society.
Invisible technology
"About a year ago, we started thinking about what would happen in 10 years with the hundreds of billions of connected devices coming onto the market, and we realized we had the technology to solve the biggest problem of the Internet of Things: automation."
When Hindi speaks of the 'Internet of Things,' he is referring to a network of physical objects - such as common household appliances - embedded with electronics and software that enable these objects to collect and exchange data. Automation, however, is the use of various control systems for operating these equipment with minimal human intervention.
In a lecture in Paris last year, Hindi said: "What we want is a future where technology has disappeared, and were we will finally have the freedom enjoying our time with the people we actually love."
Hindi's vision is one that he hopes will have an enormous effect on the world, with an almost instant impact on how the average consumer will spend and plan his day.
"For example, if we are talking on WhatsApp about going to a restaurant, Snips would be able to understand this, and automatically suggest links to Google Maps, Uber, Foursquare and any other app that you can use to get information about this place. These apps would then be launched directly with the address of the place pre-filled," he said.
"Think of it as giving you shortcuts to the content you need to access, based on what you are currently doing."
He aims for the product to make people's lives easier, by allowing the AI to plan the user's day based on their habits, making sure that everything will be available without hassle.
"For example, if you like listening to jazz music when you come home after work, the AI would be able to learn that, and automatically start your stereo when you enter your house," he said, as an example of using technology without directly interacting with it.
Arab roots
Hindi was born and raised in France, however he grew up "with a strong Lebanese culture at home. So I really feel French-Lebanese."
Although he resides in Europe, he thinks about Lebanon often, especially with political instability and sectarian strife currently plaguing the country.
"I find it very sad. I was really hoping the region would be able to get past this, and flourish as it once did."
Snips is not the only company with a founder coming from a Middle Eastern background. Several other tech high-profile companies have an Arab connection.
"Companies like NEST, Jawbone or Cloudera were all co-founded by Middle Easterners. I think building companies is something we are culturally good at," he said, referring to a high-tech thermostat maker, a fitness app and a business software firm.
With around 12 million Lebanese living abroad, many of the country's best and brightest are scattered far around the world.
Reasons for this include a culture of nepotism, internal political turmoil, regional instability, and lack of motivation and inspiration for businesses within Lebanon, said Lebanese expat Fadi Nahas.
"We have a society that doesn't embrace talent," Nahas, who also serves as the honorary consul general of Ecuador in Istanbul, told Al Arabiya News in an earlier interview.
"They [some people in wider Lebanese society] just want to step on talent for their own ego. If you go to the United States, they don't ask you who your father and uncle are."