Bahrain is currently hosting the global "Get in the Ring" start-ups competition for the first time after a strategic partnership was struck between angel investments company Tenmou and the Bahrain Bourse.
The 'Get in the Ring' competition is a yearly event where start-ups compete with business pitches on a local level and go on to the international level, where they then compete against teams from all over the world through one-on-one challenges.
Uski Studios, Inc., which provides an app that provides accurate show times, movie and booking information for all cinemas in Bahrain won the competition held on April 22 and qualified to compete in the 'Get in the Ring Foundation' global finals set to take place in Singapore next month.
CEO of Tenmou Hasan Haidar told Al Arabiya English that the aim of hosting the event was to foster a robust startup ecosystem and said it was "important for the future of the Middle East and North Africa region".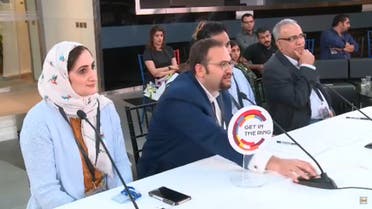 Haidar's Tenmou company was launched in 2011 and aims to support entrepreneurs with valuable business assistance, including financial investment, mentorship, advice and guidance.
"As oil prices decline and economies need to diversify further, the real solution to our future potential problems is startups, creating economic value and employment. Global competitions like Get in the Ring, as well as the investment opportunities this would foster, will lead to a bright future," Haidar told Al Arabiya English.
"This also encourages investors to pay attention to startups in an innovative and dynamic setting," he added.
Established with an initial capital of $2.7 million (BD1 million), Tenmou invests an average of BD20,000 – 30,000 for a stake of on average 20-30 percent in each project that meets its criteria, and will provide a three-month mentorship period, including support services, at no cost to the entrepreneurs.