Aljawharah Alqahtani was studying at the Princess Nora bint Abdul Rahman University in Riyadh when she saw a need for a mobile repair shop tailored specifically for women.
Entrepreneurship platform Wamda recently featured their story.
Women in Saudi Arabia tend to dispose of their mobile phone upon its damage or encountering a technical error. Instead of fixing it, they opt for purchasing a new one. They do so to maintain the confidentiality of the personal data on their phones.
Seeking to fill that gap, Alqahtani opened a Twitter account in 2013 through which she offered phone and laptop maintenance to her colleagues.
Seeing it was welcomed with great support. a year later she established a physical store on campus to fix mobile phones and sell accessories.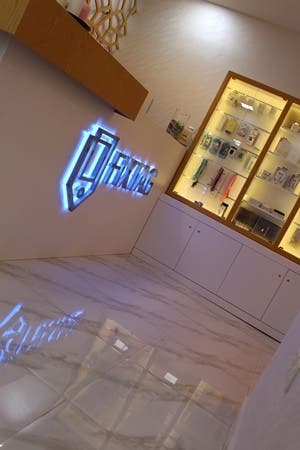 As of 2015, her Twitter-fix and store turned a startup that goes by the name of Fixtag. Operating under this entrepreneurial idea, is an online store and, two physical stores in Princess Nora bint Abdul Rahman University and the other on Exit 6 road.
The startup now has three cofounders, Aljawharah Alqahtani who is the CTO, her sister Madhawi Alqahtani the COO and Alanoud Alqahtani, the CEO.
Speaking to Wamda, Alanoud said that the company's motto, 'women can fix your phone,' "helps increasing people's trust in us when it comes to their privacy [sic]. They trust women more, given their integrity and excellence in what they do, which requires accuracy and patience."
Since the launch of the startup, they were able to serve around 18, 000 customers, said Aljawhara.
The CTO expressed her gratitude for her university's support. She said that through their help, the startup overcame "hard and complicated" licensing and regulatory challenges.
While this helped kick-start the business, Fixtag is yet to earn a license that allows them to operate outside the campuses.
Alanoud highlighted that during the summer, their sales are negatively impacted due to the location constraints. They also "faced difficulties in hiring since only female university students were allowed on campus," she added.
The current Fixtag team consists of 13 females and two male employees.
Despite the obstacles ahead of them, Fixtag plans to overcome them and expand.
Plans to establish two more stores are underway, one in Jeddah at the King Abdullah University of Science and Technology, and the other branch at King Saud University in Riyadh.
They are expected to be open by next year, said Wamda.