Saudi Crown Prince Mohammed bin Salman arrived at the Mohavi Air and Space Base in the California desert.
He was greeted by British businessman and Virgin Group Founder Richard Branson, who accompanied him on a tour of the base.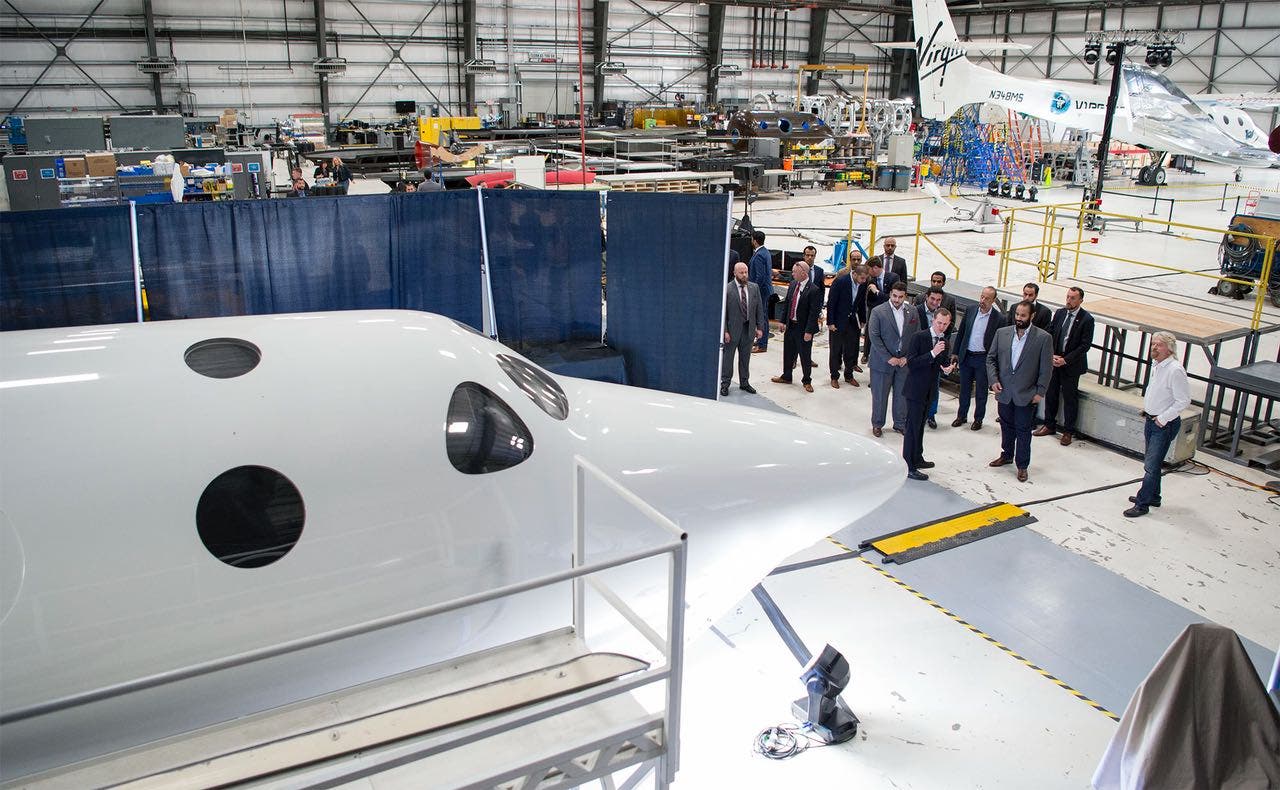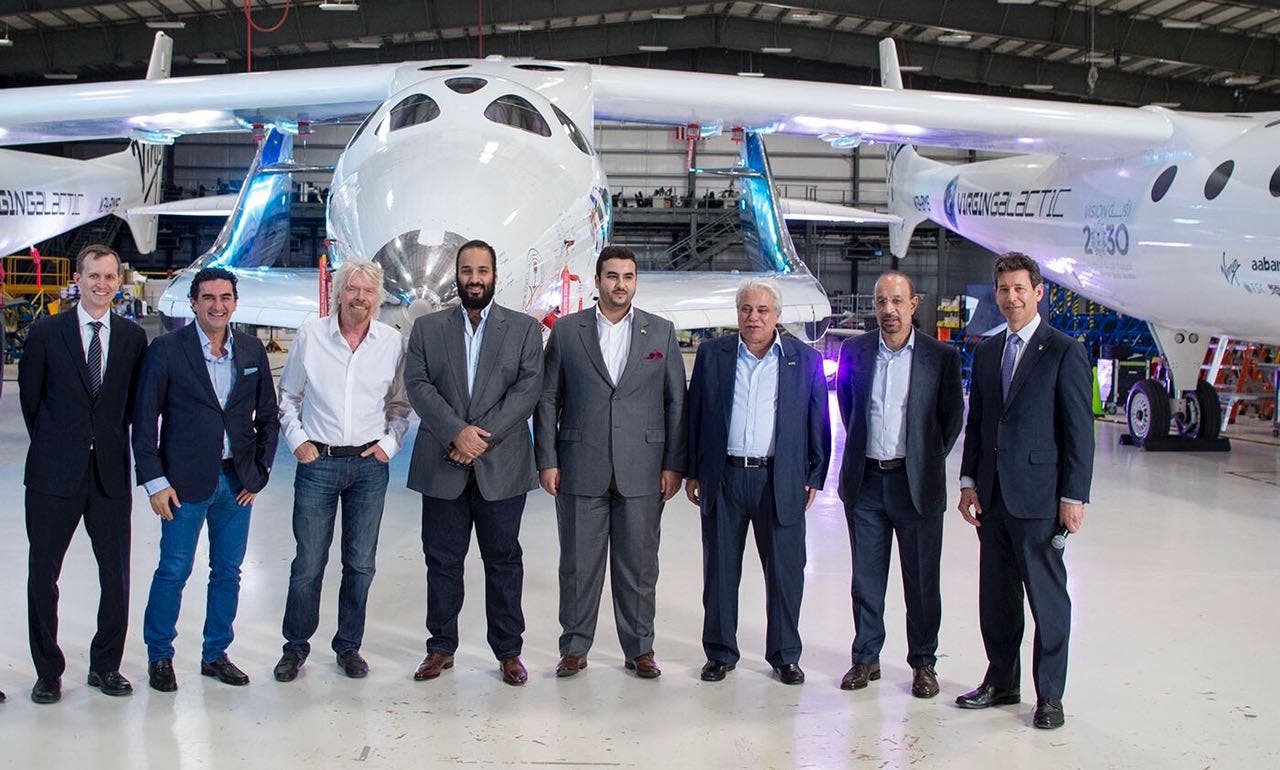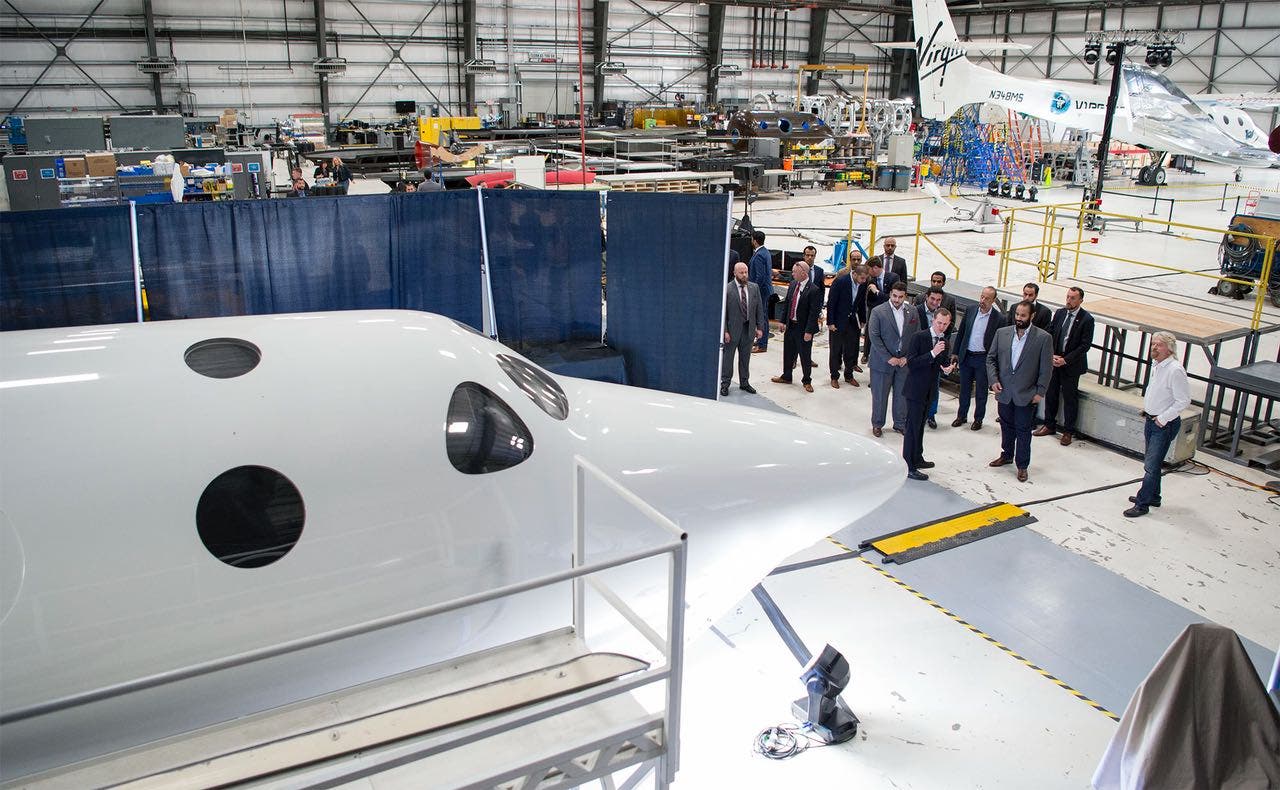 The Prince's tour includes access to modern technologies that have never been revealed, including a spacecraft and a project of tunnels that can travel between long distances and other projects as well.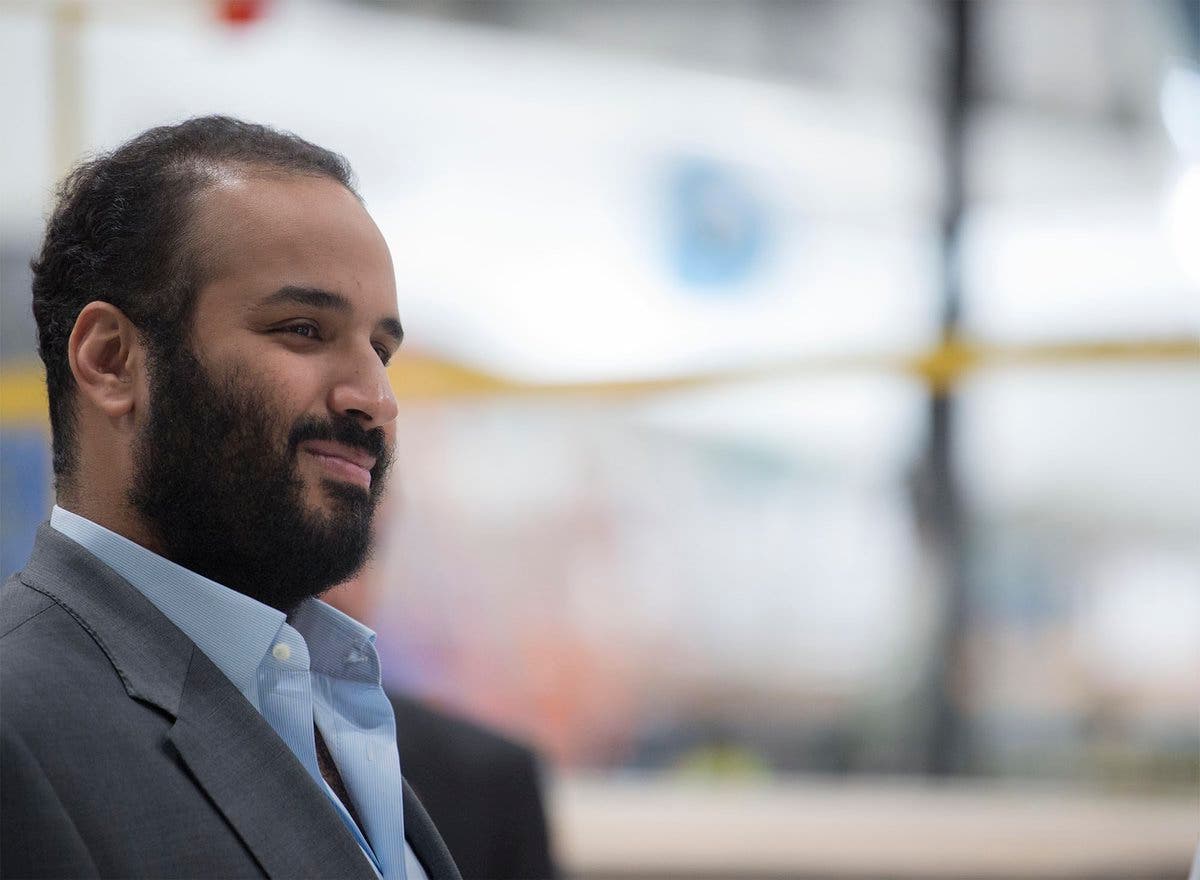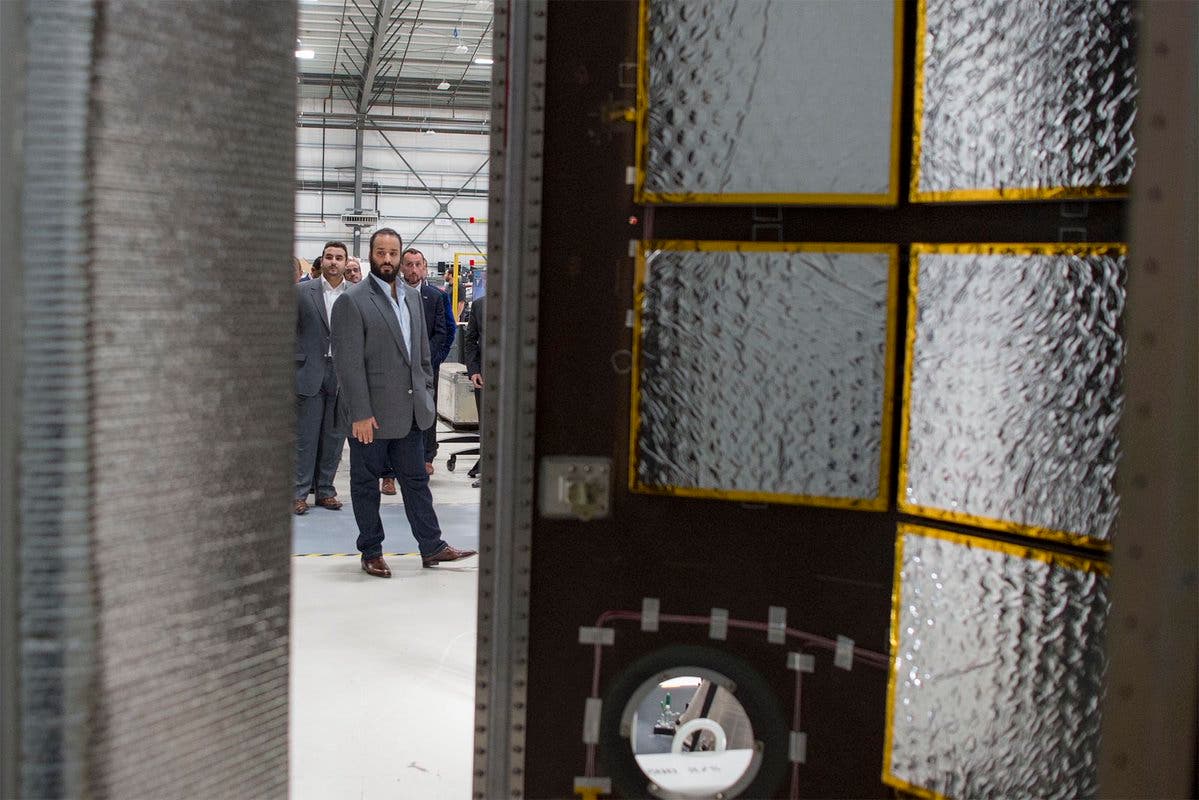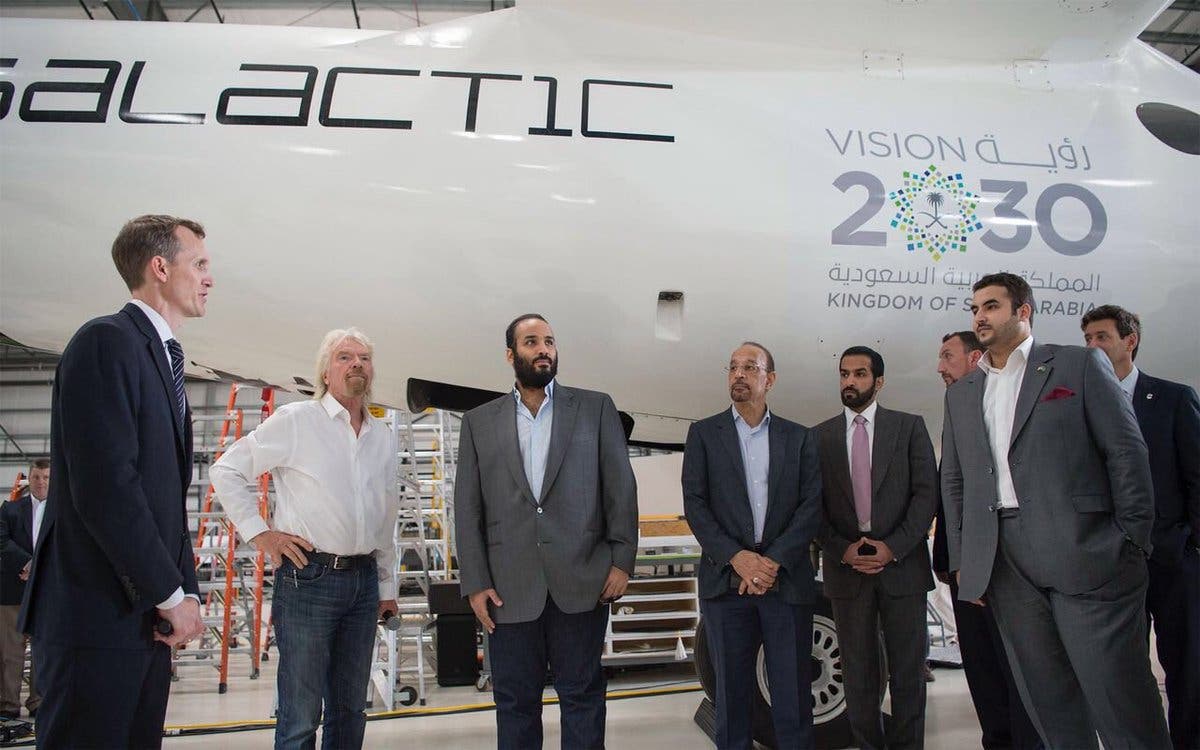 Mojave is also the home of the National Test Pilot School, Scaled Composites and Virgin Galactic/The Spaceship Company.