Saudi Arabia's Justice Minister Waleed Al-Samaani has revealed that the ministry is currently working on a project to document judicial hearings in pictures and video.
On the basis of public hearings, and in order to protect the rights of the judge and the parties of the lawsuit in general, the project will also work to make all judicial records digitalized, as well as adding a translation feature.
All of this will be within the framework of transparent governance, aimed at improving the work sought by all judicial bodies.
"The documentation of the hearings is intended to facilitate work by converting all what happens in the pleadings into digital versions reviewed by parties of the case and the judge, to reduce complaints in this field," Al-Samaani explained.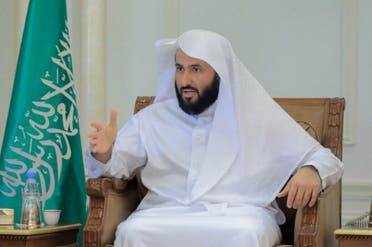 On other judicial matters, Al-Samaani stressed that within four months, women eligible for alimony (nafqah) from their husbands would not need to institute a legal action to obtain that, such as in custody cases.
On quasi-judicial committees, Al-Samaani announced that health committees as well as committees that deal with disputes and medical errors will be soon transferred from the Health Ministry to the Justice Ministry. He pointed out that these committees are transferred according to the relevant specialized court, depending on the nature of the case.
The minister also said that cooperation with the Ministry of Labor and Social Development was ongoing, adding that labor courts have been transferred to the Justice Ministry to overlook issues like employment contracts.