World's first child online protection service KIDZONET offers parents simple solution
The world's first child online protection service, KIDZONET, is offering parents an easy-to-use solution to protect children from online threats.
The zero-touch technology offers a cloud-based service through internet service providers without the need to install, develop, or fix any software or hardware.
For the latest headlines, follow our Google News channel online or via the app.
A team of industry experts – led by KIDZONET Founder and CEO Nidal Taha – researched, developed, coded, and engineered a powerful & advanced Zero-Touch Telecom service to offer child online protection as a telecom service.
"After becoming a father, I realized how my kids are already digital citizens. They know much more than children in their age of previous generations. I know more than anyone what the internet holds, the dark side of it, and this is for sure, not a safe place for kids to be in. Kids need the internet but not everything on it," Taha said.
Parents can protect their children from online threats such as sexual abuse, violent and inappropriate content, and internet cybercrimes on the one-click parents' web portal or parents' mobile app, available to download on Android and IOS.
The service offers parents several pre-defined parental control features that include "study time," "holiday time," "kids home alone," "online games," and more.
"One third of all internet users today are children", KIDZONET's Marketing Manager Mera Horani said.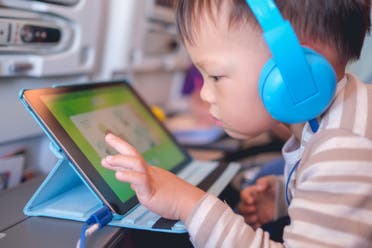 "The COVID-19 pandemic led to a surge in children joining the online world, either for studies or social interactions, which resulted in a 300 percent increase in cybercrimes against children."
"Currently, there are no child online protection services in the world besides KIDZONET. All other solutions around the world are products that need installation and configuration at the parents' level. KIDZONET is the first in the market to offer Child Online Protection as a service via Internet Service Providers," the founder said.
"Our team has worked for years building a technology that offloads the burden from parents' shoulders and simplifies it for Telcos without the need to code either."
Read more:
Children being exploited on OnlyFans, US investigator says citing explicit content
Global tech giants doing too little to control abuse content, report says
Google, Meta must find and remove online child pornography under EU draft rules